Our Minister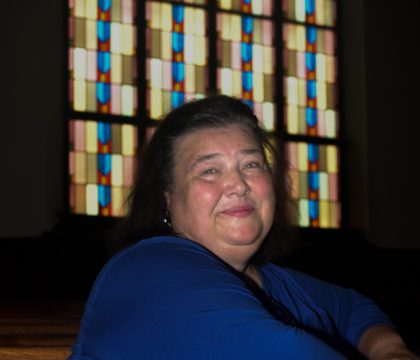 Rev. Amy DeBeck's brief life story is that she is from Virginia, and while in school for ministry, met and married Kevin DeBeck, who also became a UU minister. She and Kevin have Henry, 22, and Eliza, almost 19.
Rev. Amy's ministry path has taken her from Maine to Virginia to Indiana to Reading. Hope, and the communities people build and share drive her theology. Most recently she served the Elkhart, IN congregation for 13 years, having previously served as DRE, hospice chaplain, and contract minister.
Newcomers and members alike are encouraged to meet with Rev. Amy to reflect on their spiritual lives, learn about our religious community, and find ways to deepen their engagement with the congregation.