What to Expect in Worship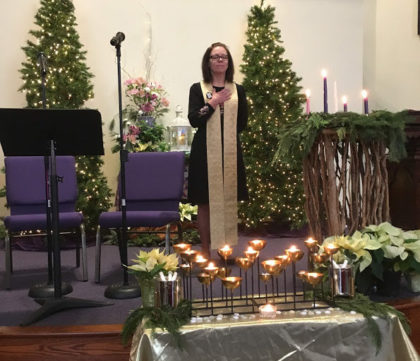 We gather in worship to find meaning and live more deeply. Worship creates connections within, among, and beyond us, calling us to our better selves, calling us to live with wisdom and compassion.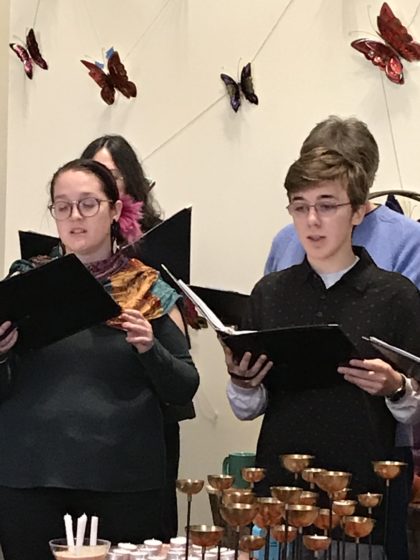 Our religious community is lively and engaged. We offer opportunities to deepen the spiritual life, connect with others, express generosity of time, talent, and resources, and to participate in social justice. We welcome the energy and wisdom of newcomers, and encourage participation in community activities and services.
Our Sunday morning services are the best place to begin your journey with us. They start at 10:30 AM followed by a social time over coffee and tea. For those families with children, we offer meaningful and fun religious education for children and youth. Children and youth leave for classes after the first 15 minutes of services, which include a wisdom tale or activity.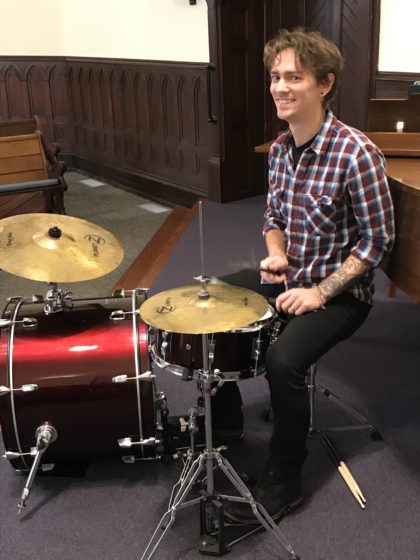 Our worship services traditionally include include:
Words of welcome
Lighting a flaming chalice, the symbol of our faith
"A time for all ages," which is a story, activity, or lesson
Music, both instrumental and vocal and in a variety of styles
A time for lifting up the joys and sorrows
A meditation or prayer
Readings—ancient or contemporary
A sermon given by a professional minister, a guest speaker, or a member of the congregation
An offering, which helps us sustain not only our own ministry, but our social justice commitments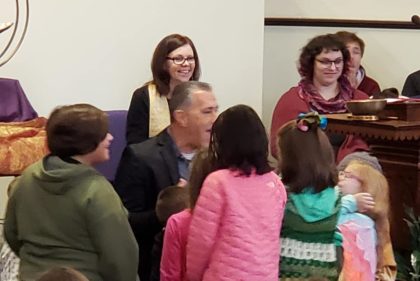 From time to time, worship incorporate holiday celebrations, multigenerational plays, longer musical performances, child dedications, and coming-of-age ceremonies. Most Sundays, we offer childcare and learning programs for children and youth during the Sunday service.