Weekly News for the week of:
December 6, 2020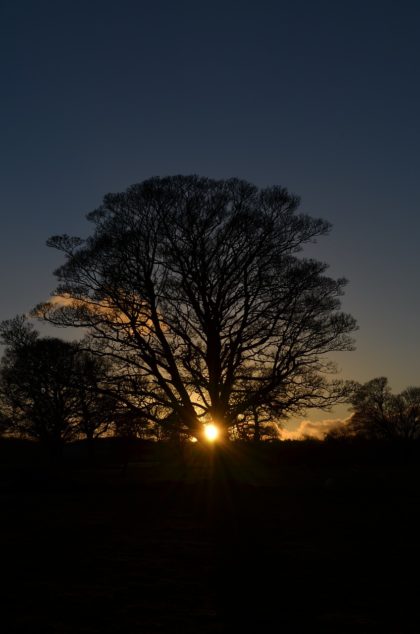 From Rev. Sandra's Study – December 2020
We all know this has been a hard year in so many ways. Our spirits are a bit frayed. So as we enter this season of light, I wish for each of you the renewal of hope. This is what the winter holy days promise. I offer you these words of meditation and prayer to help you to manifest that hope more fully in yourself and others.
Yours in peace, light, and love,
Rev. Sandra Fees
Breathed into the World by Rev. Sandra Fees
Whoever you are, wherever you go,
May you know the stillness of winter
and the call to love.
May you see the moon
silvering the night sky
and let the dark of midnight
plunge you into your truest self
and fling you back out again
to a world in need of who you are.
May there be the familiar carols
you know by heart
and new melodies to set you free.
May there be feasting and frolicking,
kindness and wonderment.
And may there be wise people
to follow a star in the East
and a child to teach us to love
and enough magic
to let the imagination go wild,
to let Christmas arrive with its enchantments,
with its glitter, glow, and gold,
to let what wants to be born break through.
May the presence of the holy
crowd out fear, hate, and worry
and proclaim in this moment
that peace and goodwill might yet
be breathed into the world,
and avow that we too can give birth to love,
wherever we go, whoever we are.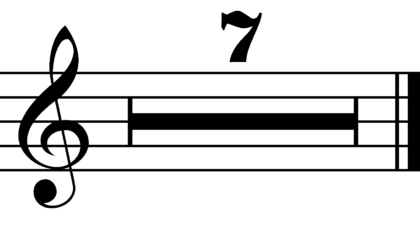 When making music, there comes a time to be silent. This can often be confused for stillness. While our voices or instruments may not be ringing – we are listening for the next entrance, we are counting the measures, we are watching the conductor. There is a lot of activity underneath all of that stillness.
That stillness can be a time of paying more attention to the players around us and our surroundings in general. What have you noticed in this great stillness of the past many months? What will sound sweeter when it starts playing again?
nadine j. smet-weiss
spiritual director
stillness
just to hear
the word
takes me
there
which is
here
fully
if even
for a moment
for a breath
present to
life energy
exploding
into being
What does stillness have to offer us in this season of hope and light? What if stillness isn't about an absence of motion but a way of being more present and connected?
For Sunday's worship, we are using the Zoom conferencing platform. It is easy to Zoom from a computer, tablet, or phone! Here is how you do it: With a computer, smartphone or tablet, click on this link to participate: uuberks.org/zoom-worship   (If it's the first time you're using zoom you may be prompted to download a launcher app).
To connect by phone (audio only):
1) Dial the phone number: 1-646-558-8656
2) When prompted for the "Meeting ID", enter: 999-805-145-23#
3) When prompted for the "Participant ID", enter: #
Please plan to log on by 10:20 or 10:25 am so that you can establish a connection before worship is scheduled to begin. Please note that your mic will be muted and will remain muted for the service. Our service concludes with "virtual coffee hour" when members and friends are unmuted.
Tonight – FRIDAY
7:00 PM:
For this week's story as we continue our first week of December and explore what it means to be a people of stillness – a song to learn which we'll be singing in worship this Sunday I Am Still by Lea Morris
SUNDAY
9:45 AM

Seeds, Sprouts and Saplings (elementary ages): zoom time with Ms Corinne and Ms Erin. 
We'll be having a soulful fun time decorating this Sunday!! Our faith reminds us that the winter holidays are a time for beauty, peace and stillness. Our culture has turned it into a time of commercialism, debt, and stress. It takes an effort to step away from the media messages that buying things and busily planning events will make us happy. So what's one of the ways our faith guides us into becoming a people of stillness? It tells us, "Step away from the busyness!"
back to our old link sent via Remind 1 hour before class.  If you need access please email Erin (epcjjc@gmail.com) or Ebee (director.religious.education@uuberks.org)
10:30 AM 
For All: This week we explore what it means to find stillness in motion
Coloring Sheet:  "Spiral Stones" by Jenn Blosser – color as we explore what it means to soften our armour during this time of pandemic.
Activity: 

Sand Zen Garden. In our month focused on healing we'll explore another practice. Zen Gardens. You'll need a container, salt or sand and a rake or fork along with some rocks or shells.

more instructions found here
10:45 – 11:30
Youth Group (7th grade & up): Join us for Youth Group this week at 10:45 contact Kai for login info. 
Monday – Thursday 
Daily posts on our new covenanted RE Facebook page
https://www.facebook.com/groups/UUBerks.RE.page/?ref=share
check out our Remind classroom. 
If you need to signup link here: remind.com/join/refuucbc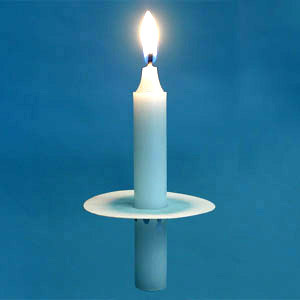 One of our beloved UU Berks traditions is passing the light from one person to another while we join in singing Silent Night. To enable us to share joyfully in that tradition while worshiping virtually, each family is invited to pick up a Christmas Eve Candle Bag. Each bag includes a card, two candles, the music for Silent Night, and some chalice words too. We have a few bags with battery-operated candles available for our members living in facilities with no candle flame rules. Please note that we are limiting the candles to 2 per household. If you have not signed up you can still stop by and pick up a candle bag.
You may pick up at two times and locations – but we do ask that you indicate your intention to do so here https://www.signupgenius.com/go/20F0F45A5A92DA5FA7-christmas
or by sending an email to office@uuberks.org in order for us to be well-prepared.
Sat., Dec. 5, 2-3 pm at Oheb Sholom, 555 Warwick Dr, Wyomissing- RAIN OR SHINE
Packets will be available on a table under the carport . You can drive through, hop out and get one. Rev. Sandra will be in the parking lot so feel free to say hello – socially distanced and masked, of course.
Thurs., Dec. 10, 11:30 am-12:30 pm at UU Berks, 416 Franklin St, Reading
Packets will be available in the Chalice House foyer. Ebee Bromley will be there to greet you and let you in. Please be sure to wear a mask and socially distance.
If you are unable to pick up a Christmas Eve Candle Bag, we will be posting the song/chalice sheet, but we do ask that you provide your own candles to light. Questions? Please send an email to office@uuberks.org.
Caravan of Hope: Shut Down Berks Holiday Vigil
FUUBC is involved in planning this wonderful interfaith event in the spirit of Las Posadas.
We need your participation to make sure we are well represented!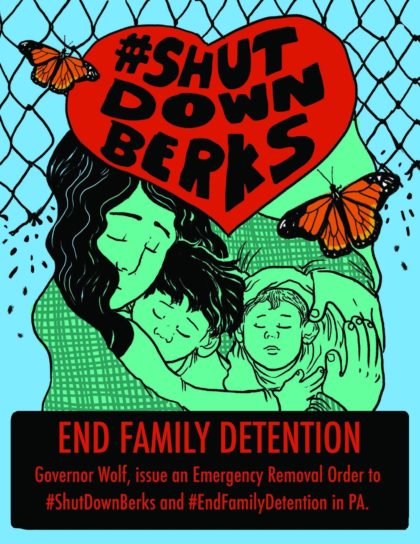 SUNDAY, DECEMBER 6, 2020 AT 3:30 PM EST – 5 PM EST
Get on the caravan of hope in person and from your home. On Sunday, we will be bringing hope and light to imprisoned families at Berks – participate in a colorful car caravan in front of the detention center which ends with a short vigil with lots of light. We will also have virtual actions during this upcoming week that you can participate in from home.
Decorate your car with signs of hope, strings of battery lights, and other bright messages and symbols. #ShutDownBerks
More details for the Dec. 6 event can be found at  https://www.facebook.com/events/206391494347756
Follow Shut Down Berks Interfaith Witness or the Shut Down Berks Coalition on Facebook to find out more about the virtual events as details are posted.
Please email g.immigration.justice@uuberks.org to let us know you can come (which would help us know we do not need to reach out to you)
or just show up!
2020 UU Holiday Angel Gift Tree

As with most things in 2020, this year's gift tree is going to be a bit different. This year, our gift tree will add joy to families in Family Promise. Due to COVID-19, Family Promise has had to change their rotating church model to an apartment rental program. While this gives added stability to these
families, it has resulted in added costs of everyday living and furnishing of the apartments.
Also, in an effort to limit the amount of people going to stores to purchase gifts, we are asking you to consider a suggested donation of $25 or more if you are able. Family Promise will use these funds to purchase gift cards for families.
Please send a check payable to FUUBC and write"Family Promise Gift" in the memo within the next week.
As always, thank you for your continued generosity.
Peace,
Kent Gutzler
Winter Congregational Meeting- Next Sunday

The Board of Directors encourages your participation in the upcoming Congregational Meeting scheduled for Sunday, December 13, 2020 at 11:45 am via Zoom following the service.  Attendance at these semi-annual meetings strengthens our covenant together.

Topic: Congregational Meeting
Time: Dec 13, 2020 12:00 PM Eastern Time (US and Canada)
Meeting ID: 384 524 7860To join from your desktop/laptop/tablet/smartphone, click on this link:
https://uuma.zoom.us/j/3845247860
To join from a smartphone with audio only, click on this link:
+13126266799,,3845247860# US (Chicago)
To connect by phone:
1) Dial the phone number: 1-312-626-6799
2) When prompted for the "Meeting ID", enter: 384-524-786-0#
3) When prompted for the "Participant ID", enter: 1#
We currently have 152 members. We will need a quorum of 40% of members (61 members) for a vote on the Bylaws to be binding.  We will need a quorum of 15% of members (23 members) for all other votes to be binding.  Action items requiring a vote are noted on the attached agenda, including one vote to change the Bylaws (see explanation below).  Please come out to participate in your congregation and to make sure that the business of the congregation is able to take place.
The shared governance model implemented in January 2020 has been a huge success and enabled both the Board and the Ministry & Operations to adapt quickly to the changes created by the pandemic. The Board of Directors and the Ministry and Operations have been working separately now for almost a year.  We just conducted another joint meeting in November, and shared some of the work that has been going on in the congregation over the past 6 months while we all continue to meet virtually due to Covid.
Bylaws Change Rationale
After working together for nearly a year, the Ministry and Operations recommends changing Article X, Section 1 of the Bylaws as below.  This change will enable the M&O to rotate and share leadership by allowing for a lay person to serve in the role of convener.  The minister is not prohibited from serving as convener in the recommended revised language, but neither is the minister always placed in the position of serving as convener.  The M&O team believes that the recommended revision is more in keeping with our shared governance model and allows for enough flexibility for the team to function well.
Recommendation
ARTICLE X.  OFFICERS OF THE MINISTRY AND OPERATIONS TEAM
SECTION 1. The Minister is the chair of the M&O team, and will set the agenda and lead the meetings.
To be replaced with:
The M&O annually elects a Convener who sets the agenda and facilitates the meetings.
SECTION 2. The Treasurer is responsible for the receipt and disbursement of moneys and securities entrusted to the Church, the accurate accounting of the finances of the Church, and written financial reports.  In addition, the treasurer reports to the board of directors and ensures the preparation of an annual statement at the close of each fiscal year.
Proposed Budget 2020-2021
The Board is very pleased to present a budget for the 2020-2021 fiscal year that accounts for the recent pause in budget spending due to the uncertainty of Covid.  With the dedication of James Beidler at the helm of the Pledge Drive, he was able to complete the Pledge Drive by the end of the summer and set us up for completing work on the 2020-2021 Budget.  The proposed 2020-2021 Budget includes increases in compensation for our beloved minister and staff.  Thanks to the budget committee and the great help of Richard Bromley, Art Arleth, our Treasurer, Nadine Smet-Weiss, and our Office Administrator, Melissa Medina.
The proposed 2020-2021 Budget is available here:     uuberks.org/budget
Upcoming Sabbatical of Reverend Fees
The Board approved a sabbatical for January 1-May 31, 2021 for Reverend Sandra Fees.  We are pleased to provide this support to sustain and grow Rev. Sandra's ministry with us and our broader UU movement.  In consultation with Rev. Sandra and the finance team, the board approved Rev. Sage Olnick to serve as Part-time Sabbatical Minster.  Rev. Sage will provide a trusted ministerial presence during this time.  Her time as minister will be devoted to worship, governance, and pastoral crises.  She is not meant to be a replacement for our settled minister, Rev. Sandra, but to provide specific agreed-upon part-time ministerial support during this time.
Ministry and Operations
The Ministry & Operations at FUUBC had an eventful first year of working together under the new church governance structure.  Highlights of our work together include: developing communications projects to help inform church members of the role and work of various committees and ministries of FUUBC, reaching out to our FUUBC committee leaders to assess organizational and personal needs during the pandemic, electing Tonya Wenger to the position of Convener of the team, holding a retreat to start the process of drafting an M&O covenant, organizing a "capacity chat" to explore interest in planning a church auction for 2021, and proposing a new bylaw that would formally establish the convener role for the team (to replace the minister as the team chair).
Members of the M&O are
Nadine Smet-Weiss, Treasurer
Reverend Sandra Fees
Lauren McVicker Fritz
Fay Oxenreider (who will finish the remainder of the term of Bernice Hines Corbit)
Tonya Wenger, M&O Convener
Additional Program Updates and Agenda Items
The Board continues to engage the congregation in "Heart Storming" in the creation of a Congregational Covenant.  The Board is leading this work by organizing small group discussions of "What does the Beloved Community feel like in practice?" and "What do we need to promise one another in order to create that kind of community?"  Members of the congregation have already met to add their ideas and voices to answering these questions and other members of the community have been diligently taking notes of the thoughts and ideas.  In the coming winter months, the Board plans to review those thoughts and ideas to create a first draft of a Congregational Covenant to bring back to community for further discussion and refinement.
The Food Bank continues to meet and distribute food monthly from Helping Harvest led by the dedication of member, Brian Kammerer.  In addition, the Pennsylvania Universalist Convention made a $2,000 grant to the Congregation with the stipulation that it be donated to a group working to address local hunger.  The Social Justice Group voted to donate the $2,000 grant to Helping Harvest to aid families and individuals experiencing food insecurity here in Berks County.
In addition to the Bylaws and Budget, we will be voting to approve the minutes from the December Congregational Meeting. The minutes from the December Congregational Meeting are available here:   uuberks.org/congregational-meeting-minutes
Thank you for your dedication and commitment to our congregation and for your love, compassion, and understanding.
Sincerely, The FUUBC Board of Directors
Lynn O'Brien, President
Mona McCormick, Vice President
Greg Dimovitz, Secretary
Cesar Martinez-Garza
Bill Oberti
Rev. Sandra Fees
SPECIAL PLATE COLLECTION VOTE Open Now! 
The Special Plate Collection is a ministry of our church that connects us tangibly to our neighboring agencies. It is one way we act as an ally and reach our neighbors in need. Once a month, First UU Berks designates a Sunday offering collection to benefit a non-profit organization working on issues that reflect our spiritual values and principles. Beneficiaries of these offerings are recommended and voted on by the congregation.While there are many, many deserving agencies, we suggest programs that are most in line with our UU values and also in the most need. Each organization has a 501(3)(c) status and has not received a plate collection in the last 12 months.
Below are the organizations who have received Special Plate Collections. In addition to these, the congregation has generously supported the fundraising efforts of Cyndi Dimovitz in June 2020 for Family Promise ($2075) and Jim Beidler in October 2020 for the Crop Walk ($2835).
Past Recipients in 2020
Jan  – Spectrum                      $666
Feb  – Make the ROAD             $568
April – First UU COVID Fund $2980
May – Olivet Boys & Girls Club $410
Oct -UU the Vote  $225.20
Nov 2020 – Co-County Wellness $215
Dec 2020 – PA Environmental Defense Fund
Jan 2021 – Black Lives of UU
The Social Justice Coordination Committee THANKS everyone who has supported the Special Plate collections this year and in previous years. An important part of social justice is connecting to organizations in our community.
You may now vote for the Spring 2021 recipients on this ballot. Please try to complete the GoogleForm online. If that's not possible, then feel free to send your top 4 selections (one in each category) by:
1) email to cdimovitz@gmail.com or phone 610-334-8309
2) mail to the church office before Dec. 20th
Closed Captioning Now Available 
Closed captioning is now available for Sunday service. Please note that not all Zoom virtual meeting rooms/meeting IDs have closed captioning. You will need to be using a current version of the Zoom Client App (the latest version is 5.4.1).
Each participant will be able to toggle closed captioning on/off if the Zoom meeting room has it enabled.
To turn on closed captions, click on the "Closed Caption" button in the Zoom menu bar and then select "Show Subtitles."  Once it is turned on, you can adjust the font size by clicking on the "Closed Caption" button again and selecting "subtitle settings".  Note: if the button doesn't show up on your Zoom menu bar, most likely closed captioning is not available in your current Zoom virtual meeting room.
We have created a short YouTube video to demonstrate how to use Zoom closed captioning. Here is the link to the video:    https://uuberks.org/zoom-cc
Contact g.it.services@uuberks.org if you have any questions.
Are you having trouble connecting to Zoom services?
We have established a Zoom service tech line if you are having trouble logging into our Sunday service. If you do not get an immediate answer, leave a message and your call will be returned momentarily.Dial 484-925-1684.
Each month your RE team likes to offer you resources and gifts that help you practice Unitarian Universalism at home. In this month focused on healing and Thanksgiving we are excited to share with you the UU Faith At Home Recipe Book. Each week on the RE facebook page we'll explore a different aspect including our chalice, covenant, altar space, worship time and family meetings.
If you would like the recipe book printed and delivered to you please contact director.religious.education@uuberks.org
If you can download and print the book yourself click here for the link.
Thanks to co-author, York, Pa Director of Lifespan Faith Development, Matthew Shineman for sharing his creation with us.
Also from the NAACP…

The Reading Branch NAACP Religious Affairs Committee has developed the HopeLine. A dedicated FREE conference line offering a time together for encouragement, education, prayer and important calls to action where each one can reach one to make a positive difference. The goal of the NAACP HopeLine is to help heal trauma and division in our Community during these very difficult times. Please consider taking the time to join the call every Sunday 6:00-7:00pm and invite someone that you think may need their spirits lifted! PHONE #: (425) 436-6322 ACCESS CODE: 830684
ALL ARE WELCOME!
This fall choir is meeting over zoom every other week.  Each meeting we get to stretch our voices from the comfort of our own homes.  The commute time to choir has decreased to the click of a zoom link and the fun has increased to the speed of a laugh
We have fun at choir!  Singing different songs from our hymnals and from our choir library.
So come join us on: Oct 28, Nov 4, Nov 18, Dec 2nd, and Dec 16th
This fall we get to collaborate with Immanuel UCC, and the Unitarian Church of Lancaster to record stirring and beautiful music together. Contact music.director@uuberks.org  with any questions.
Zoom link to join: https://zoom.us/j/877449892
Meeting ID: 877 449 892
One tap mobile
+19292056099,,877449892# US (New York)

Upcoming Sabbatical for Rev. Dr. Sandra Fees
This Fall, Rev. Dr. Sandra Fees begins her 17th year as our minister. Part of our commitment to her is to provide one month of sabbatical time for every five years of service. The time has come again to afford Rev. Sandra a sabbatical to renew and expand her spiritual, emotional, and intellectual gifts.
The Board has approved a sabbatical for January 1-May 31, 2021. We are pleased to provide this support to sustain and grow Rev. Sandra's ministry with us and our broader UU movement, and we are confident that her sabbatical will be a time of renewal and growth for us all. We also know that this is a challenging and uncertain time in our world with so many disruptions.
In consultation with Rev. Sandra and the finance team, the Board has approved Rev. Sage Olnick, our Affiliated Community Minister, to serve as Part-time Sabbatical Minister during this time. We believe that this will provide the confidence and support our congregation needs to continue our important ministries.
Rev. Sage will provide a trusted ministerial presence during this time. Her time will be devoted to governance, social justice, and pastoral care. She is not meant to be a replacement for our settled minister, Rev. Sandra, but to provide ministerial support during this time. Rev. Sage's contract with the congregation includes:
providing three worship services each month
attending monthly Board meetings
facilitating monthly pastoral care team meetings
providing pastoral care for crisis situations
attending a limited number of committee meetings (to be agreed upon in advance of sabbatical)
monthly check ins with the staff (the Board will have supervisory responsibility during the sabbatical)
During the sabbatical, Rev. Sandra will be free of all ministerial responsibilities. However, in the event of a member death, a member testing positive for Covid-19, or a church crisis, Rev. Sage Olnick and/or our Board President, Lynn O'Brien will be in contact with Rev. Sandra.
While this may seem a difficult time for a sabbatical due to Covid-19 and the many disruptions in our world, we anticipate that this timing will ultimately serve us all best. In particular, we hope that sometimes around Rev. Sandra's return from sabbatical we might be able to once again worship, gather, learn, and be together in person in our beautiful building.
If you have any questions or concerns about the sabbatical, please contact Lynn O'Brien, Board President, or Rev. Dr. Sandra Fees.
If you are in need of a church directory, would like to update your pledge, sign up for Egiving or just have general questions? Please contact our office administrator at office@uuberks.org
Giving Options in a time of coronavirus
We know that these are uncertain times and that some of our members and friends are being impacted financially as well as in so many other ways. For those who are able to make a gift or continue to contribute to their pledge, we have added some options. In addition to accepting checks and signing up for electronic giving, you can also now make your gifts from the website and via text. Here are the details:
You can now give online on our website UUberks.org by clicking on the online giving tab or clicking
here
You can also give by downloading the GivePlus app on google play and the App store below. You can easily locate our church by zip code 19602