Weekly News for the week of:
March 21, 2020
Brian Andreas writes, "Anyone can slay a dragon, she told me, but try waking up every morning and loving the world all over again. That's what takes a real hero."  This Sunday we will reflect on our commitments to our community and each other.
For Sunday's worship, we are using the Zoom conferencing platform. It is easy to Zoom from a computer, tablet, or phone! Here is how you do it: With a computer, smartphone or tablet, click on this link to participate: uuberks.org/zoom-worship   (If it's the first time you're using zoom you may be prompted to download a launcher app).
To connect by phone (audio only):
1) Dial the phone number: 1-646-558-8656
2) When prompted for the "Meeting ID", enter: 999-805-145-23#
3) When prompted for the "Participant ID", enter: #
Please plan to log on by 10:20 or 10:25 am so that you can establish a connection before worship is scheduled to begin. Please note that your mic will be muted and will remain muted for the service. Our service concludes with "virtual coffee hour" when members and friends are unmuted.
Tonight – FRIDAY
7:00 PM:
SUNDAY
9:45 AM
Seeds, Sprouts and Saplings (elementary ages): in RE Hangout Zoom Room
Commitment to Compassion (2nd & 8th UU Principles): Our 2nd principle has us promise that we will offer fair and kind treatment to all.  Our 8th principle has us promise that we work to build a loving community that treats everyone fairly, whatever their skin color or group, both one on one and with the rules we set in our congregations and in the wider world.
Compassion comes from Latin words meaning "suffer with." The 2nd UU principle invites us to "Justice, equity and compassion in human relations." Compassion for others points us to our larger community. Compassion guides us to freeing others from suffering by putting our love into action. So, what's one of the ways our faith guides us into becoming a people of commitment? It tells us "Commit to treating the struggles of others as your own.
link sent via Remind 1 hour before class.  If you need access please email Erin (epcjjc@gmail.com)
10:30 AM 
For All: This Sunday we will explore our commitments to each other and to our church community.
Coloring Sheet: "Roots Hold Me Close and Wings Set Me Free" coloring page by DRE at large Jenn Blosser
Use a printed or hand labyrinth to find renewal as you attend worship this morning. Here's a labyrinth you can print out and trace.  Labyrinth Printable
10:45 – 11:30
Youth Group (7th grade & up):  Project Octave – we're testing our wits with an online escape room game this week!  If you are a visitor – email director.religious.education@uuberks.org for more information.
Monday – Thursday 
Daily posts on our new covenanted RE Facebook page
https://www.facebook.com/groups/UUBerks.RE.page/?ref=share
check out our Remind classroom. 
If you need to signup link here: remind.com/join/refuucbc
Adore Listening Cafe
On March 14 at noon, our ADORE team invites you to our next Listening Cafe.
Nadine Smet-Weis will lead us in telling our short stories of:
how we have been changed because of….
what we have done because of….
what actions we have taken and interactions we have had that were different from what they would have been if not for….
the work our church has been doing on race and ethnicity as a community.
Friends and members are invited to participate in this ADORE discussion and encouraged to invite others to join in the dialog.
First UU Church of Berks Co. is inviting you to a scheduled Zoom meeting.
Topic: Adore Listening Cafe
Time: Feb 21, 2021 12:00 PM Eastern Time (US and Canada)
If you have questions or issues logging in please contact g.adore@uuberks.org
Photos Needed For Flower Communion
Once again we will be celebrating our Annual Flower Communion virtually. Please send in photos of you with your favorite flowers and or gardens for our mosaic bouquet. Photos should be submitted to Melissa at office@uuberks.org no later than March 28th.

Do you need help finding a COVID-19 Vaccination appointments?
First, are you currently eligible to receive the vaccine? If you don't know, check this page. If you are eligible, supplies are limited so it can be difficult to schedule an appointment.
We want to make it easier for those having problems. If you're interested you can go here to register or you can call 484-925-1684. You will be contacted by a team member. (To register for the vaccine note that some sites require the patient's name, D.O.B, address, and phone number.)
Do you want to be part of a team from church to help members find vaccine appointments? We are looking for volunteers to help make appointments and those that need help. If you have access to a computer, you can go here to register or you can call 484-925-1684 (leave a message with your name and phone number). We will hold brief training/best practices sessions beforehand.
"Plant" a Pledge for "Celebrating the Cycle of Connection"
We're beginning our 2021-2022 pledge campaign as we come upon the anniversary of our congregation's leap to virtual worship. While there have been challenges for many—changes, surely, for all of us!—there have been positive moments, too, which is why we're giving the campaign the theme of "Celebrating the Cycle of Connection."
Pledge team members are sharing thoughts during the Sunday service and you'll be receiving a brochure about pledging shortly in the mail. Please give it your full thought and consideration … what you have to "celebrate" … where you are in your own "cycle" … and the "connections" to FUUBC that matter to you!
To allow a budget to be put together based on the pledges in time for May's Congregational Meeting, it would be great to have all pledges in by the end of March.

Service Auction Update
GREAT NEWS: we hit our target of $16,000!  Way to go UUBerks!
 We submitted the auction Profit & Loss statement earlier this week. Here is the overview :
| | |
| --- | --- |
| Total Income | $17,710.40 |
| Total Expenses |  $899.53 |
| Inc. – Exp. | $16,810.87 |
In other news, we made a presentation at the March M&O monthly meeting to conduct a Virtual Basket Auction (have you ever been to a raffle where they place bags in front of all the items and you place your raffle ticket(s) in the bags for the items you are interested in?).  The request was approved.  We are looking to hold it on a Friday/Saturday night in late May.  Watch the Univoice for more information.
If you have any questions or suggestions, send us an email at g.service.auction@uuberks.org.
Thanks again,
The Service Auction Committee
Are you a Young Adult? (ages 18 to 30s) Do you know someone who's a Y.A.?
Let me introduce you to Y.A.R.N. ! They are creating a community for UUYAs to get together, a small group ministry program, monthly worship series and leadership calls, CONlines, aka online conferences, Identity groups: Black UUYAs, Countering Oppressions. Y.A.R.N. is for UU young adults ages 18 to 30s in the United States and Canada.
You can find us on…
Website: uuyarn.org
Facebook: facebook.com/uuyarn
Twitter: @uuyarn
Instagram: @uuyarn
Discord: email yarn@uusf.org to request access
Email: yarn@uusf.org
If you are in need of a church directory, would like to update your pledge, sign up for Egiving or just have general questions? Please contact our office administrator at office@uuberks.org
UU Berks Technology Hints
Did you know that we record every church service that we host on Zoom? We use our UUBerks YouTube account to host those recordings.
To find the recordings…
1) Open up a web browser (Chrome, Firefox, Safari,…) and navigate to our home page at  uuberks.org
2) Once the page opens, click on the (2) Service Archive button. It is in the green box on the right side of the screen
3) The Past Worship Services page will open in the browser window.  The services are sorted from "newest" to "oldest".  Click on the title of a service to find the video.
4) A dedicated web page for the service will open.  At the bottom of the page, there is a video widget that you can use to view the recording. Click on the play button in the middle of the video widget to watch the video.
5) Once the video starts to play, you will see some buttons in the bottom of the video if you move your mouse cursor over the video widget. Click on the (1) CC button to turn on closed captioning, and click on the (2) Expand button to make the video full screen .  There is also a pause button (not shown in the image below) , in the lower left-hand corner that you can use to pause the video so that you can refill your coffee cup.
If you have any questions about this hint or other technology issues, contact UUBerks IT Services at g.it.services@uuberks.org
Are you having trouble connecting to Zoom services?
We have established a Zoom service tech line if you are having trouble logging into our Sunday service. If you do not get an immediate answer, leave a message and your call will be returned momentarily. Dial 484-925-1684.
Giving Options in a time of coronavirus
We know that these are uncertain times and that some of our members and friends are being impacted financially as well as in so many other ways. For those who are able to make a gift or continue to contribute to their pledge, we have added some options. In addition to accepting checks and signing up for electronic giving, you can also now make your gifts from the website and via text. Here are the details:
You can now give online on our website UUberks.org by clicking on the online giving tab or clicking
here
You can also give by downloading the GivePlus app on google play and the App store below. You can easily locate our church by zip code 19602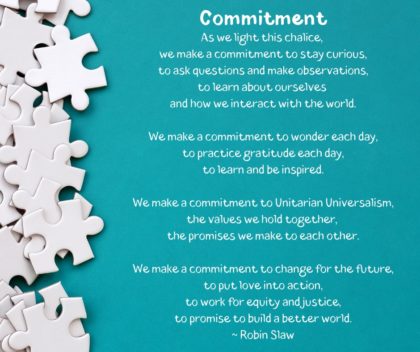 uuberks.org/wp-content/uploads/2021/02/Commitment-768×644.jpg 768w, uuberks.org/wp-content/uploads/2021/02/Commitment.jpg 940w" width="300″ style="border: 0;height: auto !important;outline: none;text-decoration: none;-ms-interpolation-mode: bicubic;">
Commitment means that we act on what we value and hold important.
It's easy to forget how we act sometimes. One way we can store our commitments is to name them. Name your commitments by drawing them or say them outloud, maybe share them with someone close to you, or write them down. Lighting our chalice can be a way to make our time memorable.
Each time you light your chalice this month, name one way you've acted today that was caring, one way you've acted that changed something, one way you consciously listened to someone else or yourself, one way you curiously explored your world.
Thank you to Maryland DRE, Robin Slaw, who so graciously has committed to creating and sharing a chalice lighting each month for us to connect with.
---
by nadine j. smet-weiss
spiritual director
in my head
the very definition
of commitment
is a certain willfulness
a hard core determination
that come hell or high water
i will do whatever it takes to
make it happen
see it through
get the job done
fight the good fight
unto death until
i surrender to life
offering what i truly have to give
receiving all that i need to live
the reciprocity of relationship
restores the balance of
the freedom to be human
reminding me to remember
the definition of commitment
seeded in every cell of my being
is a full and total
yes to life letting go
into love