Weekly News for the week of:
June 20, 2021
Play is healing – and it's fun. What better time than the brink of summer to explore this soulful topic in story, song and sharing.
For Sunday's worship, we are using the Zoom conferencing platform. It is easy to Zoom from a computer, tablet, or phone! Here is how you do it: With a computer, smartphone or tablet, click on this link to participate: uuberks.org/zoom-worship   (If it's the first time you're using zoom you may be prompted to download a launcher app).
To connect by phone (audio only):
1) Dial the phone number: 1-646-558-8656
2) When prompted for the "Meeting ID", enter: 999-805-145-23#
3) When prompted for the "Participant ID", enter: #
Please plan to log on by 10:20 or 10:25 am so that you can establish a connection before worship is scheduled to begin. Please note that your mic will be muted and will remain muted for the service. Our service concludes with "virtual coffee hour" when members and friends are unmuted.
Coming Back Together: Moving toward a Multi-platform Church
The Multi-platform team will be hosting a Zoom conversation with the congregation immediately following the service this Sunday, June 20th.  Join us to hear what's happening with the plans to move toward in-person gathering, as well as to create more robust virtual resources for FUUBC!
ATTENTION:
Our Office Admin Melissa will be out of the office from Weds to Friday of next week. Any additions to the univoice must be submitted by 12pm on Tuesday June 6/22. Any items submitted past that time will be added to the following week's newsletter.
We need your input:
As we move towards fall, we are very excited to be making plans to be coming back together through multi-platform operations.  Multi-platform means that we are hoping to give families and individuals the option to attend worship services and meetings either in-person or online via Zoom.
Note: masks and distancing will be required for those attending in-person events.
This process will require a lot of work over the summer and additional volunteer help in the fall to allow for online engagement during in-person worship and meetings. We want to make sure that "if we build it, they will come".  Can you please take a few minutes to complete this survey and in the future attend one of the upcoming Multi-platform Listening meetings? The first after service chat is on June 20th.
If you have any questions, send us an email at g.multi-platform-team@uuberks.org
Thanks from the Multi-platform Operations Team
NOTE: Your survey responses will be kept confidential and only be accessible by the Multi-platform committee. We will be creating an aggregated report for the church community (individual survey results are combined together and presented as a group). Your submitted comments may be included verbatim in the final report, but they will not be listed with your name.
Opportunity: Volunteer Interested in Social Justice for a Time-Limited Co-Chair Partnership
Ginny Chudgar, chair of the Social Justice Coordinating Team, is looking for a patient-but-enthusiastic social justice warrior who is comfortable with technology to share with her the administrative and leadership tasks associated with the SJCT until September 2021.  If you care a lot about the impact FUUBC can have and does have on our larger community, but don't want to have to commit to solitary leadership indefinitely, please contact Ginny at 610-678-8599, 610-223-8240, or ginny.chudgar@gmail.com.
Calling all youth and families!!!
Family Promise will be holding there annual Night Without a Bed fundraiser, it will be held June 26th -27th . We are asking companies to sponsor our event in addition to asking families, congregations, church youth groups, and schools to participate by sleeping somewhere other than their bed – such as living room , car ,outside and raise money and awareness to help prevent homelessness in Berks County. Prizes will be given the youth group and individual that raises the most money.
Please contact Cyndi Dimovitz 610-334-8309 or cdimovitz@gmail.com with questions or if your company is interested in being a sponsor.  You can find sign up Information on the flyer and Family Promise website. Thanks for helping to prevent homelessness and increase rapid re-housing for families and teens in Berks County.

Volunteer Moderators Needed
The Anti-Hate Summer Reading Program, sponsored by the Jewish Federation of Reading/Berks, the Exeter Community Library, and Bring the Change, is in need of moderators for community conversations about each book.  The program is aimed at tweens, teens and adults, and is funded by the Berks County Community Foundation.  Goals of the reading program are to define and fight hate and racism and to create meaningful positive change in Berks County.
For more information, contact Laura Carson, Youth Services Librarian, Exeter Community Library 610-406-9431 (pronouns she/her).
Let's Show Up!
We from FUUBC fly our Pride Flag and "pride" ourselves on our open minds and loving hearts — now we need a few congregants to staff a table at the Pridefest, which is being held in August this year.  There's very little work involved; it's basically the ministry of "being there".
Please contact Melissa at office@uuberks.org if you can help out.

REPRODUCTIVE RIGHTS ARE UNDER ATTACK IN PA!
CONTACT YOUR REPRESENTATIVE TODAY?

HB 118 (Ryan): changes the definition of fetal death from 16 weeks and above to any point after conception and requires burial or cremation after a fetal death in a health care facility. This would require health care facilities to bury or cremate all products of conception that are either miscarried or aborted in the facility.  It is costly and burdensome and an invasion of the right to privacy.

HB 904 (Borowicz): bans abortions after six weeks in pregnancy (heart beat bill).  This bill would essentially ban abortion in PA as many pregnancies aren't even detected before six weeks.

Contact Us

UUJusticePA
1280 Clover Lane,c/o Unitarian Church of Harrisburg
Harrisburg, Pennsylvania 17113 1001
UU  Berks Websites 
Our church has 2 websites: one is public and one is private. Anyone on the Internet can access our public website at uuberks.org, but you have to be a member of our congregation to access the private UUBerks Member Info site at member-info.uuberks.org. Access is restricted, so you need to login with your email address & password.

What can you find on the UUBerks Member Info site?
Email contact information for our staff and all of our committees
The current version of the Church Directory, the Member Photo Album, as well as our current budget and board meeting minutes
Links to all of our recurring Zoom meetings
Help documentation and FAQs
Use the link below to register for either a 1-on-1 help session and/or an introduction to the website via Zoom.  You can also use the form to just post a question about the private Member Info website and request access.
https://uuberks.org/member-info-signup
Here are a few common questions and answers:
1)Why do I have to login to access this site?  This site is private and the information on it is for members only. By having a login, we can restrict access to those individuals that are FUUBC members.
2)I attend services all the time but I am not a member. How do I become a member?  We have a page on our public website with all of the details.  See https://uuberks.org/connect/become-a-member/ 
3)I have a Google account, but I don't remember my password.  (1) Go to the Google login page at accounts.google.com, (2) enter your email address, (3) click on the "next" button and (4) click on the "Forgot password" link.
Are you having trouble connecting to Zoom services?
We have established a Zoom service tech line if you are having trouble logging into our Sunday service. If you do not get an immediate answer, leave a message and your call will be returned momentarily.Dial 484-925-1684.
Giving Options in a time of coronavirus
We know that these are uncertain times and that some of our members and friends are being impacted financially as well as in so many other ways. For those who are able to make a gift or continue to contribute to their pledge, we have added some options. In addition to accepting checks and signing up for electronic giving, you can also now make your gifts from the website and via text. Here are the details:
You can now give online on our website UUberks.org by clicking on the online giving tab or clicking
here
You can also give by downloading the GivePlus app on google play and the App store below. You can easily locate our church by zip code 19602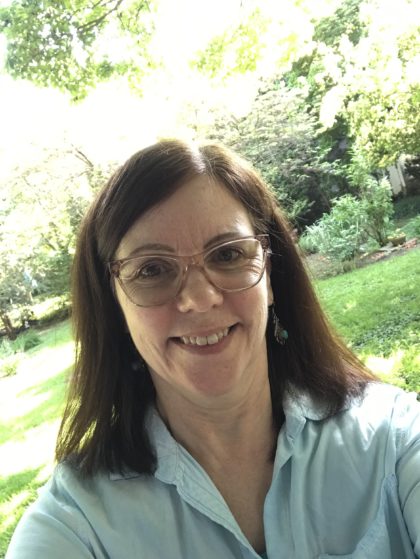 Dear Members and Friends,
I return to UU Berks from sabbatical rested, renewed, inspired – and missing you! I am eager to reconnect and looking forward to gatherings and conversations, hearing your stories and discovering what is on your hearts and minds. If you're wondering "What I Did on My Sabbatical," don't miss Sunday's service, which will include a short slideshow on just that topic.
I am more grateful than I can fully express for the sabbatical time, which my body, mind and spirit needed more than I realized. I am so grateful for the compassionate and heart-centered shared ministry during this time. I am reminded once again of what a privilege it is to serve this incredible religious community. The Board, M&O, Pastoral Caring Circle, Rev. Sage Olnick, Ebee Bromley, Melissa Medina, Erin Connolly, the pledge and finance teams, the worship tech team, nominating committee, social justice team, auction team, and so many others have nurtured, deepened, and supported church life in 2021.
I return at a pivotal time of significant transition in our church and nation. Like so many of you, I am eager for us to gather again in our beautiful building for worship and programs. The CDC's newest guidelines offer bright points of hope. At the same time, as a church community we have some additional work to do before we return to our building safely and in keeping with our commitments to inclusivity.
And – I am excited about the possibilities that await us for the year ahead. One of the many things I reflected on during the sabbatical is the importance to "Go Slowly, Hold Lightly." It's a healing message that invites me to be gentle with myself and others, especially during intense times of transition and adaptation.
I am so hopeful for the many ways that we will gather, deepen the bonds of our UU faith, and embody our covenantal relationships.
Yours in love, gratitude and hope,
Rev. Sandra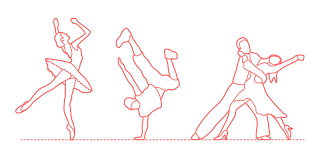 This past March I finished up three years worth of coursework to complete the Unitarian Universalist Association's Music Leadership Certification program.  I've been grateful to have the support of this congregation as I've worked and played my way through.
I owe deep gratitude to Susan Peña, who served as my sponsor from UU Berks, my advisor from the Association of Unitarian Universalist Music Ministries, Bailey Whiteman and to Rev Dr. Sandra Fees for playing with me over these years.
Over these past few years I have so enjoyed learning what connects us to music.  Each year I was asked to develop and then refine a philosophy of music ministry.  It was a time I could play with words, changing one in for another, moving a sentence, or turning an observation I had from the past year around and around until it fit better in my head.
Three years ago my philosophy started out focusing on the immediacy of music and church.  Music is made in one moment in time.  We are a congregation not for our walls, doors and pews but for the people that welcome and greet and connect with one another.
This is the great thing about play.  It's never the exact same twice.  You'll roll a different combination in your board game than the time before.  In make-believe the story might be the same as the one you chose yesterday but today you pretend to have two dragons for pets instead of one.  A song comes on the radio and the dance moves you used yesterday, well they express themselves more exuberantly today.
This year we've played in ways that are easier to feel as new.  We've never had a virtual choir project before.  We weren't in the habit of recording music for worship before this past year.  While we've used microphones in the past, the spaces we were using them in was new.  And so my final philosophy of music ministry for my course work feels new.
"My call to music ministry is a call to create harmony.  The practice of harmony, whether sweet or dissonant, is the act of deeply listening to one another, listening to ourselves and listening to the world we inhabit.  With active harmony we communicate connection and compassion.  This harmony is a practice in creating and re-creating beloved community.  Over time this act is a way of finding and seeing the divine spark within each of us and core to our living faith tradition."
So I'm hoping that we can play together, that we can dance for a long time.  I'd like to ask you to play with me as our hymn #311, written by Ric Masten asks "Let it be a dance we do, may I have this dance with you…"
by nadine j. smet-weiss
spiritual director
i have a friend
who highly recommends
the regular practice
of recess
most especially
for grown ups
a play full pause
or two
during the day
for the soul purpose
of experiencing
the wonder
of being
embodied