Weekly News for the week of:
August 15, 2021
Music Service
August 15, 2021
Join member and musician Susan Peña for a worship service filled with the joy of music and Poetry.
For Sunday's worship, we are using the Zoom conferencing platform. It is easy to Zoom from a computer, tablet, or phone! Here is how you do it: With a computer, smartphone or tablet, click on this link to participate: uuberks.org/zoom-worship   (If it's the first time you're using zoom you may be prompted to download a launcher app).
To connect by phone (audio only):
1) Dial the phone number: 1-646-558-8656
2) When prompted for the "Meeting ID", enter: 999-805-145-23#
3) When prompted for the "Participant ID", enter: #
Please plan to log on by 10:20 or 10:25 am so that you can establish a connection before worship is scheduled to begin. Please note that your mic will be muted and will remain muted for the service. Our service concludes with "virtual coffee hour" when members and friends are unmuted.
Tonight – FRIDAY
7:00 PM:
For this week's story, we hear about our UU Chalice.  A Cup of Light written by retired DRE from the West Chester church, Pamela Baxter.  Illustrated by Terry Stafford.  Read by our own Nursery Care provider, Barbara Kolar.
SUNDAY
9:45 AM RE Hangout 
RE Hangout to resume next week 8/22
** For June through August we plan alternate weeks between structured lessons and kid directed play.  
10:30
For All: What can you find along the way when you practice an art?
Coloring Sheet: "Offer Love To All" coloring page by DRE at large Jenn Blosser
Use a printed or hand labyrinth to find renewal as you attend worship this morning. Here's a labyrinth you can print out and trace.  Labyrinth Printable
10:45 – 11:30
Monday – Thursday 
Daily posts on our new covenanted RE Facebook page
https://www.facebook.com/groups/UUBerks.RE.page/?ref=share
check out our Remind classroom. 
If you need to signup link here: remind.com/join/refuucbc
Please Note:
Our office administrator Melissa will be away on vacation next week from August 16-20th. Any univoice submissions sent in next week will be added to the August 27th Univoice,
Thank you!
Splinters from the August Board of Directors Meeting
Discussed and voted on a new Gathering Policy

Discussed a Board Appointment

Reviewed the status of the Nominating Committee
FAQs
First UU Church of Berks County
Regathering for WORSHIP Plan
August 12, 2021
When will we worship in the Sanctuary again? 
The first in-person worship service in the Sanctuary is expected to be held on Sunday, September 12, at 10:30 am. Given the evolving nature of the pandemic, the FUUBC Board will be making evaluations about moving forward on a week-to-week basis, using available metrics and recommended practices. 
Will we have to wear masks? 
Yes. Universal masking is required for any events or activities in the building. 
What about social distancing?
Social distancing will be required. Pews will be marked to indicate spacing requirements. A signup system may be used to ensure we adhere to occupancy limits.
Will vaccination be required?
We strongly encourage all those who can be vaccinated to be vaccinated. The church will be requiring proof of vaccination for volunteers for worship services. The Minister, staff, guest speakers, and all RE volunteers will also be required to be vaccinated. Proof of vaccination for in-person attendance may be required of others as this evolves. 
What about the kids? 
In-person programming for children under 12 will not resume in the church building in September. The RE Committee and Ebee Bromley, Director of Religious Education are developing plans for once-a-month outdoor programming in addition to virtual RE hangouts. 
What about singing? 
We do not know when we will be able to safely resume singing during in-person services. Decisions about choir rehearsals and singing in worship are still in development by Ebee Bromley, Director of Music, based on available metrics and recommended practices. 
Will I still be able to attend worship remotely? 
Worship services will continue to be accessible remotely via zoom. 
What would cause us not to be able to meet in person or to stop meeting in person, and who will decide? 
The risk level will be assessed weekly using available metrics and recommended practices. The FUUBC Board will decide which planned activities may go forward, based on that risk level.
What data source are we using to assess risk levels? 
We are using the "U.S. COVID Risk & Vaccine Tracker," which provides real-time data: https://www.covidactnow.org/us/pennsylvania-pa/county/berks_county/?s=21621088.
VOTE NOW for SPECIAL PLATE COLLECTIONS
This ballot is your opportunity to select FIVE organizations to support in September, October, November, December 2021 and January 2022.  The top one organization in each category with the most votes will be named recipients. We know that this can be a difficult decision as we agree that all of the programs are worthy causes.
Please vote (only once) by 9:00PM by August 22ndlink for the Fall 2021 Special Plate Ballot https://forms.gle/vgDNdeNQcJ1TW5RDA

It is that time a year again! Promise Walk time to help fundraise for Family Promise! I think it will be great if we can start a team again. The walk will be on August 28th from 11am-1pm at First Energy Stadium – Join us in person or virtual. Latin Fest will start immediately after the
Promise Walk – so stay and enjoy food, drinks and music!! Hope to see the UU/Cyndi's team strong again !!
If you know any businesses that may be interested in sponsoring the event, or donating Gift Cards or raffle baskets, please let Cyndi Dimovitz know at cdimovitz@gmail.com. With your registration you will reiceve a t-shirt and free entrance to the Latin Fest and be entered into winning a Samsung TV.
Website to sign up is
Family Promise Back-to-School Bash for Youth- August 12th, 12-5pm
Please drop off donations at 325 N. 5th Street in Reading, between the hours of 8:30am-4:30pm Monday-Thursday. For any questions, please reach out to Deborah at Drhodes@familypromiseofberks.org.
Back to School Wishlist: Notebooks, Folders, Pencils, Pens, Highlighters, Index cards, 3-ring Binders, Calculators, Bookbags, Napkins, Lunch bags, Reusable water bottles, White-out tape, Loose-leaf paper, Organizer/calendar planners,
 Post-it notes, 3-hole punch, Stapler & staples, Paper clips, Glue, Subject dividers, Ruler, Erasers, Permanent markers, Headphone
Hygiene Pantry Wishlist: Shampoo , Conditioner, Male/Female shaving cream., Male/Female razors, Body wash, Body lotion, Towels, Wash cloths, Tampons, Wet wipes, Toothbrushes, Toothpaste, Deodorant , Baby powder, Diapers, Baby wipes, Thermal Socks, Shower caps, Brush/combo Hair ties, Nail kits, Cotton swabs, Laundry soap, Lice treatments, Chapstick/lip balm, Small first aid kit, Bottled water, Sun block, Soap bars, Hand sanitizer, Band-aids, Underwear, Handheld mirror, Mouth wash, Floss, Toilet paper, Vaseline , Disposable face mask, Body spray/cologne , Tylenol/Midol/antacids, Back packs, Heating Pad
Volunteers Needed! We currently are in need of Volunteers with any experience spackling, painting, and cleaning to help us re-do our 3rd floor. Materials and supplies provided. Please reach out to Deborah directly if you'd like to give back with your skill and time!
In a few short weeks members and friends will gather once again and once anew for our annual UU water ceremony.
For this year's ceremony, we'd like you to send in a picture or a 5-10 second long video of you (and your family) with water that holds special meaning for you: the kitchen faucet, the garden hose, the waterfall you hike, the beach you commune with. We will be taking submissions for the next 3 weeks, up until September 1st, at office@uuberks.org.

ADORE A Dialogue On Race and Ethnicity and The Listening Cafe
We have changed our meeting time to 7 PM on Sundays to accommodate parents and those folks who may be attending church in person.  We will continue in a virtual format for the foreseeable future.
On September 12th, at 7 PM we will be in conversation about systemic racism in the K-12 school systems. We have invited the diverse group of people in our congregation who have and are working in a variety of positions to share their experiences and insights about schools and racial justice and injustice.  We have also invited the librarians to recommend books for parents and children.
On October 17th, at 7 PM we will hear from the people involved with higher education about their experiences with systemic racism.
November 14th, again at 7 PM, we will be examining racism in the workplace.
And on December 12th, as the winter holy days approach we will look at the racial factors involved in creating the dilemma of the unhoused in our community.
Please plan to attend and bring your friends!

UU  Berks Websites 
Our church has 2 websites: one is public and one is private. Anyone on the Internet can access our public website at uuberks.org, but you have to be a member of our congregation to access the private UUBerks Member Info site at member-info.uuberks.org. Access is restricted, so you need to login with your email address & password.

What can you find on the UUBerks Member Info site?
Email contact information for our staff and all of our committees
The current version of the Church Directory, the Member Photo Album, as well as our current budget and board meeting minutes
Links to all of our recurring Zoom meetings
Help documentation and FAQs
Use the link below to register for either a 1-on-1 help session and/or an introduction to the website via Zoom.  You can also use the form to just post a question about the private Member Info website and request access.
https://uuberks.org/member-info-signup
Here are a few common questions and answers:
1)Why do I have to login to access this site?  This site is private and the information on it is for members only. By having a login, we can restrict access to those individuals that are FUUBC members.
2)I attend services all the time but I am not a member. How do I become a member?  We have a page on our public website with all of the details.  See https://uuberks.org/connect/become-a-member/ 
3)I have a Google account, but I don't remember my password.  (1) Go to the Google login page at accounts.google.com, (2) enter your email address, (3) click on the "next" button and (4) click on the "Forgot password" link.
Are you having trouble connecting to Zoom services?
We have established a Zoom service tech line if you are having trouble logging into our Sunday service. If you do not get an immediate answer, leave a message and your call will be returned momentarily. Dial 484-925-1684.
Giving Options in a time of coronavirus
We know that these are uncertain times and that some of our members and friends are being impacted financially as well as in so many other ways. For those who are able to make a gift or continue to contribute to their pledge, we have added some options. In addition to accepting checks and signing up for electronic giving, you can also now make your gifts from the website and via text. Here are the details:
You can now give online on our website UUberks.org by clicking on the online giving tab or clicking
here
You can also give by downloading the GivePlus app on google play and the App store below. You can easily locate our church by zip code 19602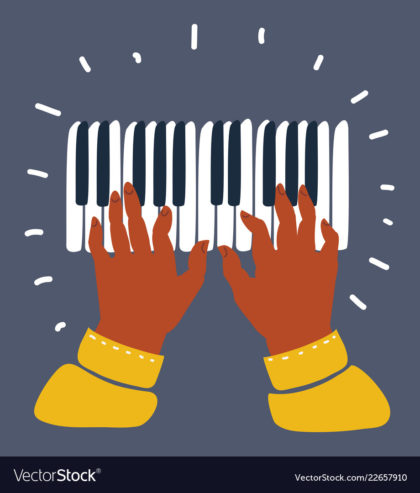 Last month I heard American playwright, Quiara Alegría Hudes, tell a story live in my living room from an event hosted by a global storytelling non-profit called, "The Moth."
The story was beautiful, as beautiful as you would expect from the playwright of "Water by the Spoonful" and "In The Heights."  But before Quiara was a playwright and memoirist, she was a musician and in the story she told, Quiara started with how she learned to play the piano.  The part I'd like to highlight is the start of her journey with the piano.  One time her aunt sat her up at the piano, put on a record of Champion Jack Dupree, and said "follow the good notes." So she started poking around to the blues changes.  Which note sounded best with what she was hearing.  Ah!  Got it.  But then the music shifted.  Ok what works now?
"Chasing the notes that go," is not how I was taught to play back in 3rd grade.  I, like I'm sure many of you, was given a book, given a teacher and taught to read the "right" notes.  If it wasn't on the page then it wasn't "right."  If it wasn't charted then it wasn't what I was supposed to be playing.  In some cases this is the right approach.  Sheet music is a long form conversation between composer and musician.  Sheet music, scores, or charts go through revisions.  They're tested and tried out.  It's good to know what works and have that conversation.  It's good to continue the trust that the composer puts in their musicians by letting that sheet music out into the world.
"Follow the good notes," that's a good compass point to keep too though.  "Following the good notes" helps us practice the art of trusting ourselves. "Following the good notes," helps us follow the spirit of exploration, of experimentation, of excitement.  What happens if?  What now? Could I try it this way?
In this summer of possibility, in this summer where we're, maybe surprisingly, still in uncharted territory, I encourage you to "follow the good notes."  What resonates with you?  What feels right in this moment?  What are you holding onto that's creating a suspension?  What are you playing ahead and offering an anticipation of chords and moments to come? What sounds right at this time?  Follow the good notes.
nadine j. smet-weiss
spiritual director
yesterday
was chilly spring
it seemed summer
might
never
arrive
today
august
is upon us
all too soon
the shortness
of shortening days
undeniable
but now
now
this moment
is infinite