Weekly News for the week of:
April 17, 2022
Join us this morning as we celebrate Easter with the Unitarian Universalist Flower Ceremony. Please bring a flower with you to worship, whether you are joining online or onsite.
Tonight – FRIDAY
7:00 PM:
SUNDAY
9:45 AM :Adult RE 
In Person: in 1st floor chalice house with Ginny Chudgar

What gifts do UU Bring?  Unitarian Universalism calls us to honor the inherent worth and dignity of every person.  Often we think of this call to honor for other people.  Our first principle includes ourselves as well.  Ginny Chudgar will lead us in a time of holy reflection and sharing. [soulful home packet] 
9:45 AM: Children's RE  
Elementary Ages:  Onsite and Online, email director.religious.education@uuberks.org by Saturday noon if you'll be attending online
On site: in Kidspace w/ Ms Corinne & Ms Cookie (* teens may help, let us know you'll be coming)

RE Hangout – "Waking up to the Buds starting to Bloom" – Our theme this month is Awakening. We'll prepare for the flower ceremony to follow by making blooms and sharing about what we experience when we come together with our full selves. 

 link sent via Remind 1 hour before class.  If you need access please email Ebee (director.religious.education@uuberks.org)
10:30- Worship Service- All Ages
Monday – Thursday 
Daily posts on our new covenanted RE Facebook page 
https://www.facebook.com/groups/UUBerks.RE.page/?ref=share
check out our Remind classroom. 
If you need to signup link here: remind.com/join/refuucbc
April 24th Youth Group Meeting – Grades 7-12:  meets next, longer session 
CELEBRATING REV. DR. SANDRA FEES RETIREMENT
CHURCH PICNIC
Sunday, May 22, 12-3 pm
Festive party at the Farming Ridge Park in Exeter. This will be a time to gather outside together, share in a potluck lunch, and celebrate Rev Sandra as she prepares for retirement. Watch the Univoice for more information.
WORSHIP SERVICE 
CELEBRATING OUR SHARED MINISTRY
Sunday, June 12, 10:30 am
This service will include Rev. Sandra's farewell sermon 
and a special video.
WORSHIP SERVICE
SUNDAE SUNDAY
Sunday, June 19, 10:30 am
This Sunday will be Rev. Sandra's last service with us. Join in this fun, interactive service followed by an ice cream social.
FAREWELL MEETINGS WITH REV. SANDRA
by appointment
sign up here
Members and friends who would like to meet with Rev. Sandra in person, by phone or on zoom may sign up for one of these times (or contact Rev. Fees to find another time):
Tuesday, May 24 – 2 pm, 3 pm
Wednesday, May 25 – 2 pm, 3 pm, 7 pm
Thursday, May 26 – 11 am, 1 pm
Wednesday, June 1 – 3 pm, 4 pm, 7 pm
Thursday, June 2 – 1 pm, 2 pm, 7 pm
Tuesday, June 7 – 11 am, 1 pm, 2 pm
Friday, June 10 – 11 am, 1 pm, 2 pm
Tuesday, June 14 – 11 am, 1 pm, 7 pm
Calling all coffee hour enthusiasts!
Coffee hour is coming back, but only if we have your help to make it happen. We're looking for at least 16 volunteers to work on an 8 week rotation, groups reporting once every 2 months. We'll be keeping it simple, with each group preparing coffee and offering 1-2 easy snacks to be enjoyed after service.
If you feel like you'd be interested in helping this cherished UU tradition come back  please contact Melissa at office@uuberks.org

Save the Date!  May 4th — DRUUMM Worship
The FUUBC 8th Principle Team chose to give part of its budgeted money to sponsor the DRUUMM (Diverse Revolutionary Unitarian Universalist Multicultural Ministeries)  Public Worship Service fundraiser. 
The zoomed service will be on May 4th at 8:30 PM.  All are welcomed to the service. We are encouraging people viewing the service to consider meeting together at our church. 
Please contact Pat Uribe-Lichty at paturli50@yahoo.com if you are interested in this multi-generational, multi-cultural service.     
DRUUMM provides pastoral care and leadership development programs for BIPOC Unitarian Universalists.
Church Picnic & Celebration for Rev. Fees
Mark your calendar for the Celebrate Rev Sandra Church Picnic on Sunday, May 22 from 12 PM to 3pm at the Farming Ridge Park in Exeter. This festive party (previously scheduled as the Service Auction Picnic) will be a time to gather outside together, share in a potluck lunch, and celebrate Rev Sandra as she prepares for retirement.
We will spend the first hour gathering with a basket raffle. Starting at 1pm we will have a picnic lunch with time to participate in a creative art project. The picnic and raffle are open to everyone, but if you purchased a bidding number for the Silent/Live auction, you will receive a coupon that is good for 5 basket raffle tickets. Watch the Univoice for more information.

Allies for Racial Equity 
(ARE) is a Unitarian Universalist ministry that disrupts oppression, uproots white supremacy, and plants seeds of justice. ARE invites White Unitarian Universalists to join the upcoming virtual caucus sessions on Saturday, April 30, from 1 pm to 3 pm.

 

This year, ARE will consider how we connect to past and future: "How are we a continuation of the life before us?" The caucuses are intended to nourish anti-racist community, to inspire attendees with a sense of parallel connectedness to DRUUMM (Diverse Revolutionary Unitarian Universalist Multicultural Ministries) and engage deeply in reflection and analysis for sustainable anti-racist work. You may obtain more information on their website

DRUUMM BIPOC Event
Diverse and Revolutionary Unitarian Universalist Multicultural Ministries (DRUUMM) invites DRUUMM members and Black, Indigenous, and People of Color in Unitarian Universalism as a whole, to participate in their Spring 2022 Cultural Caucusing Day on Saturday, April 30, from 1 pm to 3 pm. The event is free for DRUUMM members and $15 for BIPOC friends. This is an opportunity to connect with one another and then have intentional space in culturally specific caucus rooms. You can find more information and register on the DRUUMM website.
52nd Anniversary of Earth Day Berks County
Save the date (AND a few before, See Below)
April 23, 2022
Where:   Reading City Park
Washington St. & N 11th St.
Reading, PA
When:   Noon to 6 p.m. Rain or Shine!
What:   
Environmental Groups
Speakers on Sustainability Issues
Presentations of Wild Animals & Some Winged Visitors
Local Artists and Poets
Food Vendors And More!
NOTE:  To volunteer, contact earthdayberks@gmail.com

Save the Date for Pride Fest
Mark your calendars for the LGBT Center of Greater Reading's PRIDE FEST on July 17th, 2022. Come out and show your support for our LGBTQ Community with a day full of music, vendors, food and FUN! We will be asking for volunteers to staff the FUUBC table as the date gets closer. Please consider helping out.

Update on Parking Options
Free parking is available on Sundays on the street and in the library parking lot.
The parking garage across the street (4th and Cherry streets) has changed to a pay by app system. The app is called ParkMobile. It can be downloaded in the apple store or on the google play app. At this time we are unable  to offer discounted parking vouchers.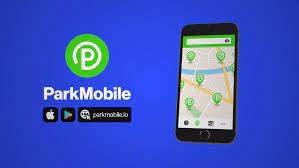 Are you having trouble connecting to Zoom services?
We have established a Zoom service tech line if you are having trouble logging into our Sunday service. If you do not get an immediate answer, leave a message and your call will be returned momentarily.Dial 484-925-1684.
Awakening – from Rev. Sandra's Study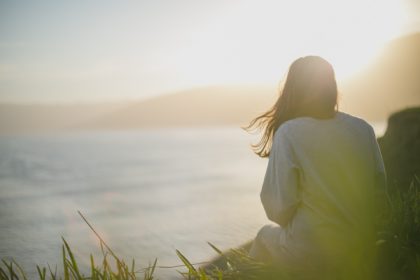 Rev. Dr. Sandra Fees, April 2022
You tell me to live each day / as if it were my last. / But why the last? I ask. Why not / live each day as if it were the first— / all raw astonishment, Eve rubbing / her eyes awake that first morning, / the sun coming up / like an ingénue in the east?

~ Linda Pastan, Imaginary Conversation
What would it be like to live each day as if it were the first? This is a question I am sitting with these days. I envision retirement as a vital time to reawaken to that raw astonishment. I don't see it as a time to live as though each day is my last.
I look forward to more unstructured time and also more time to be curious about the question "who am I now?" I will still be a minister. I will still participate in clergy groups and UU circles. Very likely I will preach from time to time and perhaps occasionally officiate at rites of passage for friends and family. But my role will be changing. I will no longer be a congregational minister. I will no longer be your settled minister. I will be awakening to something new.
And I wonder, what would it be like for you to live each day as if it were the first? What would you be awakening to? What choices might you make for yourself to bring that vision a little closer to being a reality?
With love,
Rev. Sandra
---
"I was today years old when…"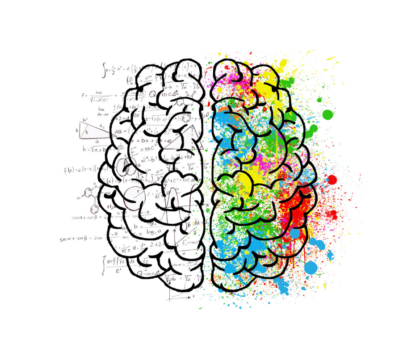 I love a good meme and this one is a classic at this point… "I was today years old when…"
Often these realizations feel like a jolt, an awakening to something new to me. They often feel like a paradigm shift – a big Eureka moment – the way I was doing something isn't the way it has to be! Or – I never knew that!
I love the enthusiasm behind a lot of these posts. To celebrate awakening to something new can be a great way to live into experimentation and play. Another way to put this is "I was today years old when…" captures one way to draw from our first of six UU sources "the sense of wonder we all share."
What understanding did you wake up to lately?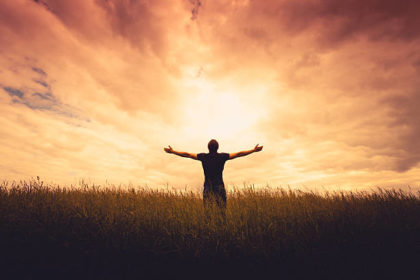 by nadine j. smet-weiss
spiritual director
now 
is the season
to come alive
awaken
to the power
of the light
you bear
embody 
the gifts
that are
yours
to give
open your arms
to receive
what others
live to share
now is the season
to come alive
awaken to
the love
you are