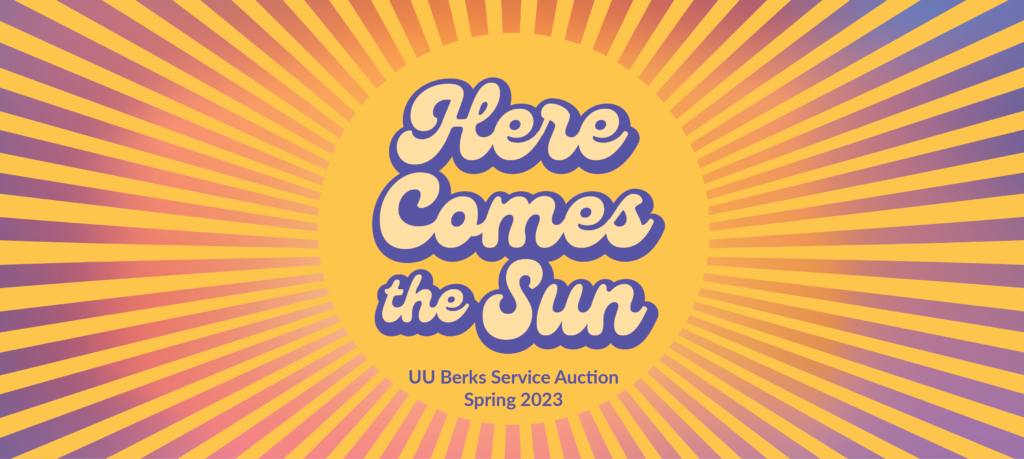 Mark your calendars: Our FUUBC 2023 Service Auction is on Saturday, April 1st. This year, the live auction is an in-person event!!! But just like last year, we will be using the Auctria website to host the silent auctions. Watch the Univoice for more details in the coming weeks.
Have you seen our Donation Ideas page? If you are not sure what to donate, take a look for some ideas. We have found all kinds of suggestions from past auction catalogs and from other UU service auction sites and posted them on this page. I like the idea that I saw on another UU page of purchasing 2 extra tickets to an event and putting them up for sale — it is a great way to get to know other members and it helps out our church. Homemade food items like pickles, sauerkraut, salsa or homemade fresh bread are really nice too. My favorite idea is a guided tour of a few Lancaster county covered bridges with the last stop at the Victory Brewing Company.
Finally, We need your help. Service auctions only work if there are items to bid on and people volunteer to help make it happen. Here is the link to our volunteer online signup sheet. Contact us at g.service.auction@uuberks.org with your questions, your suggestion & offers to help. Many thanks from the Service Auction Committee.