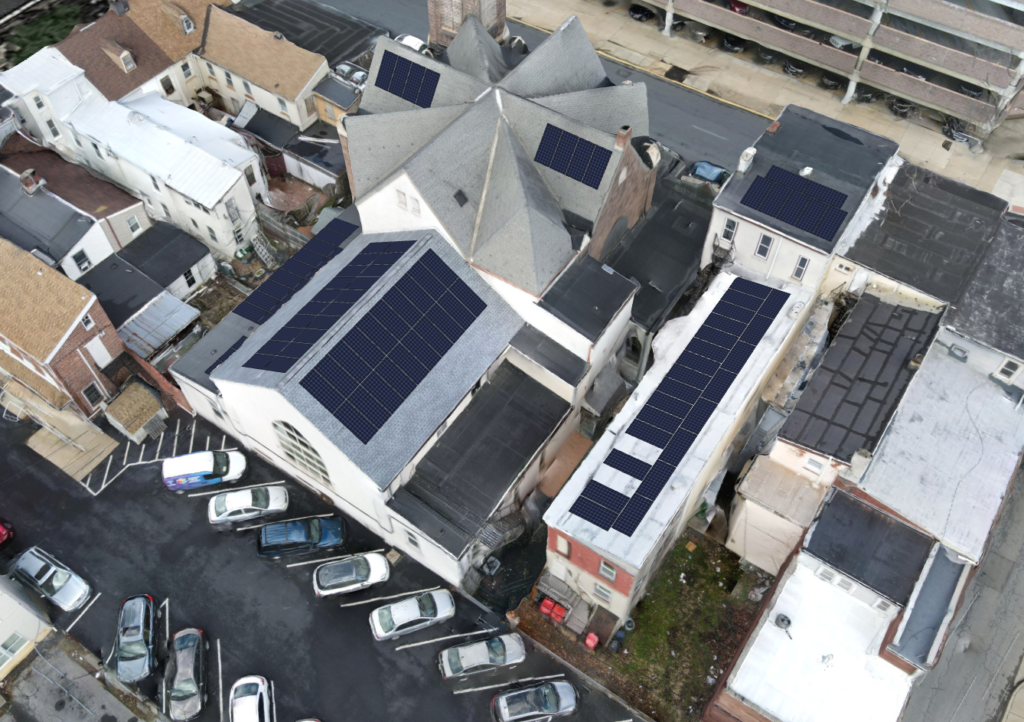 Dave W. and Frank W. had a meeting with the City of Reading's One Stop committee on Feb 9th. These are Zoom meetings on Thursday mornings where you can meet with all the building related departments at the same time. We mainly wanted to meet with them to make sure we don't have to worry about any Reading Historic District concerns. Here is a short summary of what we learned:
Zoning – No issues for zoning; a Zoning permit will be required
Planning – The project does not trigger Land Development
Historic – Though not in an historic district, please take care with mounting the array on historical buildings and do so as discreetly as possible.
Building – Signed and sealed plans are required for building, mechanical, plumbing, and electrical systems. The professionals completing this work need to be licensed with the City of Reading. Permitting will be required through the Building & Trades department.
Fire & Safety – No issues at this time. The installation company will know to match NFPA (National Fire Protection Association) standards.We don't. I attached the meeting summary provided by the city.
We shared the details with our solar installer Solar States. They were happy to hear that we don't have to get permits from the Historic department: they can be challenging when you are adding current day technology to a historic building and have concerns about aesthetics. We should have a set of engineering drawings for the project in the next few weeks. If you have any questions, send us an email at g.solar.team@uuberks.org. Watch the Univoice for updates.
The Solar Project Team