Weekly News for the week of:
July 19, 2020
Sunday Service Hosted by UU Lancaster at 10 am.
"We Can Get There from Here: Answering the Call to Make Reparation"
Jodie Geddes and Lenore Bajare-Dukes
This week we will be joining UU Lancaster for a service led by Rev. Lenore Bajare-Dukes.
The service will focus on what it would feel like to live in a connected and truthful world, a world that has made reparations for and begun to heal from the lasting effects +of slavery and other violence against African-Americans which now permeate every aspect of our lives? The scale of the transformation needed can make reparations seem daunting, out of our hands…someone else's work to do. But groups and communities across the country have already been living into changes that lay a path toward this future. Youth and elders sit in circle, sharing and seeking healing liberation. Faith communities work for the spiritual and moral shifts that will be necessary if monetary reparations are to have a transformative effect. Reparations are the work of all of us to do. Our guest worship leader will share with us insights from being at the center of much of this work. Come, let us learn and vision together.
 
Jodie Geddes speaks nationally on the subject of truth-telling processes, reparations, and restorative justice, and is co-author of The Little Book of Racial Healing, which UUCL will be discussing this summer. A restorative justice healer and trainer, she also serves as President of Coming to the Table, a national organization bringing people together to acknowledge and heal wounds from racism rooted in the history of slavery. As a Jamaican native having grown up in Brooklyn, Jodie uses her story to catalyze systems transformation. Worship Associate Lenore Bajare-Dukes is Director of Lifespan Faith Development of the UU Church of Lancaster. Jodie and Lenore both earned an M.A in Conflict Transformation from the Center for Justice and Peacebuilding at EMU, and have twice co-taught a course on "Truth-Telling, Racial Healing, & Restorative Justice" at EMU.

For Sunday's worship, we will joining UUCL's service via Zoom. Please note Worship begins at 10AM. UU Berks is warmly invited to join UUCL for a virtual coffee hour afterward.We invite you to join starting at 9:45AM for gathering music and to say hello in the chat.

Link to join: https://zoom.us/j/96623739683?pwd=UWFMQzF5OFR2V05idUJVSVNwYzBVdz09

Or dial by phone: 301-715-8592
Meeting ID: 966 2373 9683
Password: 71717
Missed Last Week's Service?


If you missed last week's service you can view the recordings on our Past Services page on our web site at http;//uuberks.org.  Click on the "Worship" link on the main menu and select the "Past Service" option.
Are you having trouble connecting to Zoom services?
We have established a Zoom service tech line if you are having trouble logging into our Sunday service. If you do not get an immediate answer, leave a message and your call will be returned momentarily.Dial 484-925-1684.
Tonight – FRIDAY
7:00 PM:
Story time link catch up on stories you've missed in the month of July.  Great delivered to you from Erin, Ebee and Maria. 
SUNDAY
9:45 AM
All ages worship: Come hear a story about making repairs and hear that story grow and be added to through worship.
Coloring Sheet: "Kintsugi Coloring Page"  
11:15 AM (or when worship finishes)
Seeds, Sprouts and Saplings (elementary ages): zoom time with Ms Ebee – we get to visit Lancaster and join with RE leader Suz Boyle with Lancaster families for children's worship. We invite you to make a little space in your home for sacred time: getting a chalice ready (finding a candle, cup, Lego sculpture…), finding a stone for joys and sorrows, and getting a blanket, mat, or cloth to sit on. If you have come before, or if this is your first time: welcome.Join by Zoom: https://us02web.zoom.us/j/120250912?pwd=d3RiU0ZuZlRUOGkySHlhbzZFQTFudz09
Youth Group: Hangout is on pause this week – we're looking forward to playing games together on the 26th.
Monday – Thursday 
Daily posts on our new covenanted RE Facebook page
https://www.facebook.com/groups/UUBerks.RE.page/?ref=share
check out our Remind classroom. 
If you need to signup link here: remind.com/join/refuucbc
If you are in need of a church directory, would like to update your pledge, sign up for Egiving or just have general questions? Please contact our office administrator at office@uuberks.org
Shut Down Berks Virtual Vigil
Sunday, July 19, 3:30-4:30pm
Shut Down Berks Interfaith Witness, the Shut Down Berks Coalition & Make the Road PA  will host  a Shut Down Berks Virtual Vigil led by Southwestern PA ELCA Synod's Immigration Working Group

Vigil to be held via Zoom—for an invitation, send message to s.strauss@pachurches.org
FOR MORE INFORMATION CONTACT s.strauss@pachurches.org

Contemplative Companions
Join us on Monday August 3rd, @ 7:00pm when Jane Rohrbach will lead us in an exploration and reflection upon music as spiritual practice. Contact Jane Rohrbach (windowsjmr@comcast.net) or Nadine Smet-Weiss (njw1258@hotmail.com ;or 484-333-4015) for further information; contact Nadine to receive the zoom link for this gathering.
Universalist Herald
Via the Generosity of the TPUC and The Universalist Herald, click here to read the latest issue of  the Universalist Herald, the oldest continuously published liberal magazine in the US.Please enjoy and consider purchasing individual subscriptions.

Rev. Sandra's Summer Schedule
Over the summer, our minister, Rev. Dr. Sandra Fees, will be taking vacation and study leave time. During that time, she will be responding to pastoral emergencies (deaths, serious illnesses, and crises). For non-emergency pastoral news (a birth, celebration, or struggle), please contact the Caring Circle at g.caring.circle@uuberks.org. For questions about other church matters, contact our Office Administrator, Melissa Medina, at the church office at office@uuberks.org.
Rev. Sandra's Summer Schedule:
July 20-Aug. 17 – on leave
Summer Opportunities for Youth
UU Faith Lab This hybrid online, personalized and small group experience for high school aged Unitarian Universalist youth who've completed grades 9th-12th or the homeschooled equivalent will teach you how to discern your own gifts and how to build community with those gift through practicing and co-creating Unitarian Universalism in real time. UU Faith Lab Begins July 10th with an with an online community gathering around covenant. The program runs through July 31st.
for more info visit https://www.uua.org/youth/events/uu-faith-lab
CER Treehouse Program
Join the CER Youth Ministry Treehouse!
Your Central East staff, youth leaders and volunteer adults are working on a private social media space where CER youth can connect with each other this summer. There will be break out spaces like spaces for BIPOC and LGBTQ youth, chances to plan drop in programs like worship, game nights, social events, writing, art, and music sharing and more—whatever the community needs and can create together!  For more information visit
https://www.uua.org/central-east/youth/online-youth-programs/certreehouse
Thrive
Know a young person of color (who's completed 9th-12th grade) who needs community and space to deepen their faith?There's still time to sign up for Thrive!Direct them here (https://bit.ly/31BSXF8) to sign the participant form! From there, they'll get access to the zoom links and our Mighty Network. (don't forget Thrive is free this year)Want to know the schedule for Thrive this year? Email elizabeth.bromley@uuberks.org
Can You Help? A Request from Joan Bromley
I need a kidney donation for a kidney transplant. Because of my blood type and age, my wait for a compatible kidney from a deceased kidney donor is expected to be as long as 8 years. At the moment there are 100,000 people in the US waiting for a kidney donation.
I feel very uncomfortable asking for help, but my doctor recommended that I ask if anyone would be willing to donate a kidney? Kidney donations from live donors last up to 3 times longer than ones from deceased donations. So, ideally a live donor is the best. Having a donated kidney provides a much better quality of life than doing hemodialysis or peritoneal dialysis.
If you are interested in possibly donating a kidney, please contact the living donor team, the number is 215-662-6200. There is a frequently asked questions page on the living donor website https://www.pennmedicine.org/for-patients-and-visitors/find-a-program-or-service/transplant-institute/living-donor-kidney-transplant. Even if we aren't a match, if you'd be willing to donate to a kidney chain, many more people than just me could be helped. Thanks for your consideration. I really appreciate it.
In Love and Gratitutde,
Joan Bromley

Worship Tech-Slideshow Coordinators Needed
The worship team is looking for a few more volunteers who can run the Sunday morning slides during worship. Volunteers are on duty once every 4 to 6 weeks. You will get training and rehearse with the worship team the week prior to the service you are supporting. Rehearsals are held Fridays from 5-6 pmYou will need familiarity and ease using Zoom and slides (we use Google Slides which are similar to PowerPoint) as well as a strong internet connection. If you are interested or have questions, please send a email to g.worship.tech@uuberks.org.
Giving Options in a time of coronavirus
We know that these are uncertain times and that some of our members and friends are being impacted financially as well as in so many other ways. For those who are able to make a gift or continue to contribute to their pledge, we have added some options. In addition to accepting checks and signing up for electronic giving, you can also now make your gifts from the website and via text. Here are the details:
You can now give online on our website UUberks.org by clicking on the online giving tab or clicking
here
You can also give by downloading the GivePlus app on google play and the App store below. You can easily locate our church by zip code 19602
Covid-19 UU Berks Community Response Fund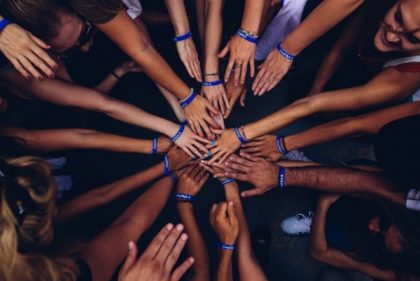 In response to Covid-19, UU Berks is establishing a "Covid-19 community response fund" as a sub-category of the existing Minister's Discretionary Fund (MDF). Donations to the "Covid-19 community response fund" will be used to fill critical gaps in the lives of individuals and families in Reading and Berks County that are the result of Covid-19.
Assistance may include one-time payments of phone, gas, electric, rent, or mortgage expenses resulting from lost wages or other Covid-19 related impacts. Recipients will be church members and friends or individuals and families referred by church members. Contributions may be made by check to First UU Church of Berks County (FUUBC). Write "Covid-19 MDF" on the memo line.
You may also make a contribution to the Minister's Discretionary Fund for the ongoing hardships affecting church members and friends by sending a check to FUUBC and writing "MDF" on the memo line. Contact Melissa Medina, office administrator, at office@uuberks.org or Rev. Dr. Sandra Fees at minister@uuberks.org if you have questions.
Are You in Need of Resources?
Are you experiencing financial or grocery needs? The church community can provide a box of dry-goods groceries on a Thursday for pick up at the church or grocery cards to shop at Giant or Weis. For assistance with these or other needs, please contact by email Rev.Dr. Sandra Fees or the church office. You may call the church office at 610-372-0928 or email office@uuberks.org

There will be better days…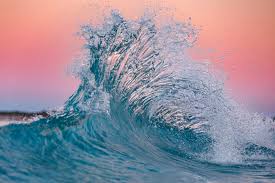 I first heard Kate and Justin Miner's "Tomorrow" in the first days of UU wide collegial collaboration, in that mid March time when we were first trying to swim in this COVID shut down era.  I was grateful to Rev Teresa Soto for sharing the Persisters of the First Unitarian Church of Oakland singing this song.  It's washed over me many times over the past few months.
Click here to take a listen to the 2020 General Assembly choir and instrumentalists Ring Out this Prayer https://uuberks.org/tomorrow
There will be better days…There will be better days…There will be better days…
Finding ourselves in this moment there are days where for our survival we will need to name
I AM ALREADY UNDER. LET THE WAVE WASH OVER ME
In the days after General Assembly – I'm starting to ask how I, how we can stay buoyant in this time of change and seismic shifts. How can I be ready for the better days?  Like the story of Elizabeth Cotton told at this year's Music worship service.  We must create persistence.  If we focus on our areas of growth – we will keep going.  When we focus on the big picture – it doesn't matter where we make music.  It matters that we make it.  What music can we make in these new environments – in these waters?
I look forward to us making music and persisting together.
---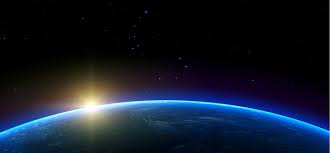 For many normally this season is filled with summer blockbusters.  I love a good summer blockbuster.  A fantasy or sci-fi or good old Superhero tale helps me stretch my imagination – suspend my disbelief muscles – and dream.
Last week I attended the General Assembly of the UUA.  Lots of you came to Sunday morning worship at G.A. this year.  The week preceding was filled with our faith's annual U.S.A. denomination gathering business. Something close to 5,000 Unitarian Universalists from the U.S., Canada, Mexico, Philippines, and beyond came together over Zoom to vote on denominational concerns, to learn, to work together, and to worship.
In the days leading up to G.A. I was with my religious educator colleagues and I kept hearing one idea come up again and again.
We Can Not Achieve What We Can Not Imagine!
I'm reminded that so much of what a fantasy like Star Trek imagined 50 years ago is now in some part our everyday world (cell phones anyone?).  So in a world where many of us have "normal" suspended.  Let's use this time to imagine!  What if we were building this world, this community, this life from the scratch?  What would you start with? Who would be in your community?  How would you work together? What could you learn? How could you play?
This summer – Let's imagine together.