Weekly News for the week of:
December 20, 2020
A Winter Solstice Celebration: Lessons and Carols
This morning we celebrate the return of nature's light during the stillness of the Winter Solstice in story and song.
For Sunday's worship, we are using the Zoom conferencing platform. It is easy to Zoom from a computer, tablet, or phone! Here is how you do it: With a computer, smartphone or tablet, click on this link to participate: uuberks.org/zoom-worship   (If it's the first time you're using zoom you may be prompted to download a launcher app).
To connect by phone (audio only):
1) Dial the phone number: 1-646-558-8656
2) When prompted for the "Meeting ID", enter: 999-805-145-23#
3) When prompted for the "Participant ID", enter: #
Please plan to log on by 10:20 or 10:25 am so that you can establish a connection before worship is scheduled to begin. Please note that your mic will be muted and will remain muted for the service. Our service concludes with "virtual coffee hour" when members and friends are unmuted.
Tonight – FRIDAY
7:00 PM:
For this week's story – we continue our month of stillness and explore what it means to be a people of stillness while we ready for the Winter Solstice on Dec 21st. A short story this week in preparation for the shortest day of the year: The Shortest Day by Susan Cooper and illustrated by Carson Ellis.
SUNDAY
9:45 AM

Seeds, Sprouts and Saplings (elementary ages): zoom time with Ms Ebee and Ms Erin. 
Rekindle Hope By Watching for the Light – Our faith asks us to be aware of the miracle of the web of life. It's part of our sixth UU Source, "Spiritual teachings of Earth-centered traditions which celebrate the sacred circle of life and instruct us to live in harmony with the rhythms of nature." In the stillness of the winter solstice, we celebrate the returning of nature's light that brings hope. So what's one of the ways our faith guides us into becoming a people of stillness? It tells us to "rekindle hope by being still and keeping watch for the light!"
back to our old link sent via Remind 1 hour before class.  If you need access please email Erin (epcjjc@gmail.com) or Ebee (director.religious.education@uuberks.org)
10:30 AM 
For All: This week we explore holy moments of reverence through story and skit. 
Coloring Sheet:  "Winter Solstice Coloring Page" what's your favorite thing about darkness?  what's your favorite thing about light?
Activity: Use a printed or hand labyrinth to find renewal as you attend worship this morning. Here's a labyrinth you can print out and trace.  Labyrinth Printable
10:45 – 11:30
Youth Group (7th grade & up): As we head into the holidays, we thought we'd focus on beauty in our conversation about race and give you all the chance to be less focused on your screens by doing some painting or creating in whatever way you see fit. For class please be prepared with some form of artistic material — paint and canvas, clay, computer graphics program, whatever your preferred medium! If you do NOT have access to supplies, please let us know on this Google Form and we will get some supplies to you before class: https://forms.gle/1voRiDr6p6Ewk7Ms5.
Monday – Thursday 
Daily posts on our new covenanted RE Facebook page
https://www.facebook.com/groups/UUBerks.RE.page/?ref=share
check out our Remind classroom. 
If you need to signup link here: remind.com/join/refuucbc
The show must go on! The Gutzler Family Band will be recording 3-4 Christmas Carols to be played as a prelude to our UU Christmas Eve Service. We would love to have our fellow UU musicians join in at home. Yes, a good old fashioned "play along".
If you would like to participate, please send a picture of your musician playing their instrument of choice for us to post during the performance. Also, please request the music from Elizabeth Bromley or Kent Gutzler ( kgutzler@goberkscounty.com )

Member Info website
Did you catch the presentation at the December 2020 Congregational meeting on our new private Member Info website:  member-info.uuberks.org ?  Do you still have questions or need some help accessing it? Use the link below to register for either a 1-on-1 help session and/or an introduction to the website via Zoom.  You can also use the form to just post a question about the  private Member Info website.
https://uuberks.org/member-info-signup
Here are a few common questions and answers:
Why do I have to login to access this site?  This site is private and the information on it is for members only. By having a login, we can restrict access to those individuals that are FUUBC members.
I attend services all the time but I am not a member. How do I become a member?  We have a page on our public website with all of the details.  See https://uuberks.org/connect/become-a-member/ 
I have a Google account, but I don't remember my password.  (1) Go to the Google login page at accounts.google.com, (2) enter your email address, (3) click on the "next" button and (4) click on the "Forgot password" link.
Mark you calendars now: Our FUUBC 2021 Service Auction is on Saturday, February 6th @ 6PM.  This auction is not the same as other years, our primary motivation in this isolating time: Come together as a community, hence our theme "UU Heart to UU Heart".
Following social distancing recommendations during COVID-19, our auction will be conducted fully online.  We will be using an online auction website to host the silent auction for the week before and Zoom to conduct the live auction on Saturday night.  You will need to have a smartphone, tablet or computer and something fun to drink to fully participate. One good thing about an online event is we don't have to worry as much about winter blizzards. The tentative schedule on Saturday night is to start with a Zoom mixer with breakout rooms at 6PM and after 1 hour start the live auction at 7PM. There will be an online auction catalog available in January that can viewed on our auction website, or it can be downloaded & printed. Watch the Univoice for more details.
Finally, we need your help. Service auctions only work if there are items to bid on and people volunteer to help make it happen.  To make an item donation, use the donation form on our auction website at 
uuberks.org/service-auction
.   If you would like to volunteer to help or have a question/suggestion, send us an email at 
g.service.auction@uuberks.org
. Many thanks from the Service Auction Committee.
FUUBC Gives TPUC Donation to the Helping Harvest Food Bank
We are pleased to announce that last week, through the organization of our Social Justice team and a grant from The Pennsylvania Universalist Convention, FUUBC was able to present the Helping Harvest Food Bank with a check for $2000.00.
Board President Lynn O'Brien:
"I was so happy to give this donation to HH on behalf of FUUBC and TPUC. I am sure the donation can help many hungry families in Berks county during the holiday season".

Closed Captioning Now Available 
Closed captioning is now available for Sunday service. Please note that not all Zoom virtual meeting rooms/meeting IDs have closed captioning. You will need to be using a current version of the Zoom Client App (the latest version is 5.4.1).
Each participant will be able to toggle closed captioning on/off if the Zoom meeting room has it enabled.
To turn on closed captions, click on the "Closed Caption" button in the Zoom menu bar and then select "Show Subtitles."  Once it is turned on, you can adjust the font size by clicking on the "Closed Caption" button again and selecting "subtitle settings".  Note: if the button doesn't show up on your Zoom menu bar, most likely closed captioning is not available in your current Zoom virtual meeting room.
We have created a short YouTube video to demonstrate how to use Zoom closed captioning. Here is the link to the video:    https://uuberks.org/zoom-cc
Contact g.it.services@uuberks.org if you have any questions.
Are you having trouble connecting to Zoom services?
We have established a Zoom service tech line if you are having trouble logging into our Sunday service. If you do not get an immediate answer, leave a message and your call will be returned momentarily.Dial 484-925-1684.
Each month your RE team likes to offer you resources and gifts that help you practice Unitarian Universalism at home. In this month focused on healing and Thanksgiving we are excited to share with you the UU Faith At Home Recipe Book. Each week on the RE facebook page we'll explore a different aspect including our chalice, covenant, altar space, worship time and family meetings.
If you would like the recipe book printed and delivered to you please contact director.religious.education@uuberks.org
If you can download and print the book yourself click here for the link.
Thanks to co-author, York, Pa Director of Lifespan Faith Development, Matthew Shineman for sharing his creation with us.
Also from the NAACP…

The Reading Branch NAACP Religious Affairs Committee has developed the HopeLine. A dedicated FREE conference line offering a time together for encouragement, education, prayer and important calls to action where each one can reach one to make a positive difference. The goal of the NAACP HopeLine is to help heal trauma and division in our Community during these very difficult times. Please consider taking the time to join the call every Sunday 6:00-7:00pm and invite someone that you think may need their spirits lifted! PHONE #: (425) 436-6322 ACCESS CODE: 830684
ALL ARE WELCOME!
Upcoming Sabbatical for Rev. Dr. Sandra Fees
This Fall, Rev. Dr. Sandra Fees begins her 17th year as our minister. Part of our commitment to her is to provide one month of sabbatical time for every five years of service. The time has come again to afford Rev. Sandra a sabbatical to renew and expand her spiritual, emotional, and intellectual gifts.
The Board has approved a sabbatical for January 1-May 31, 2021. We are pleased to provide this support to sustain and grow Rev. Sandra's ministry with us and our broader UU movement, and we are confident that her sabbatical will be a time of renewal and growth for us all. We also know that this is a challenging and uncertain time in our world with so many disruptions.
In consultation with Rev. Sandra and the finance team, the Board has approved Rev. Sage Olnick, our Affiliated Community Minister, to serve as Part-time Sabbatical Minister during this time. We believe that this will provide the confidence and support our congregation needs to continue our important ministries.
Rev. Sage will provide a trusted ministerial presence during this time. Her time will be devoted to governance, social justice, and pastoral care. She is not meant to be a replacement for our settled minister, Rev. Sandra, but to provide ministerial support during this time. Rev. Sage's contract with the congregation includes:
providing three worship services each month
attending monthly Board meetings
facilitating monthly pastoral care team meetings
providing pastoral care for crisis situations
attending a limited number of committee meetings (to be agreed upon in advance of sabbatical)
monthly check ins with the staff (the Board will have supervisory responsibility during the sabbatical)
During the sabbatical, Rev. Sandra will be free of all ministerial responsibilities. However, in the event of a member death, a member testing positive for Covid-19, or a church crisis, Rev. Sage Olnick and/or our Board President, Lynn O'Brien will be in contact with Rev. Sandra.
While this may seem a difficult time for a sabbatical due to Covid-19 and the many disruptions in our world, we anticipate that this timing will ultimately serve us all best. In particular, we hope that sometimes around Rev. Sandra's return from sabbatical we might be able to once again worship, gather, learn, and be together in person in our beautiful building.
If you have any questions or concerns about the sabbatical, please contact Lynn O'Brien, Board President, or Rev. Dr. Sandra Fees.
If you are in need of a church directory, would like to update your pledge, sign up for Egiving or just have general questions? Please contact our office administrator at office@uuberks.org
Giving Options in a time of coronavirus
We know that these are uncertain times and that some of our members and friends are being impacted financially as well as in so many other ways. For those who are able to make a gift or continue to contribute to their pledge, we have added some options. In addition to accepting checks and signing up for electronic giving, you can also now make your gifts from the website and via text. Here are the details:
You can now give online on our website UUberks.org by clicking on the online giving tab or clicking
here
You can also give by downloading the GivePlus app on google play and the App store below. You can easily locate our church by zip code 19602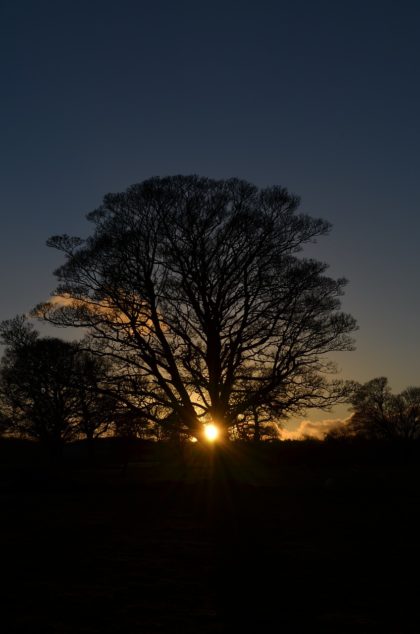 From Rev. Sandra's Study – December 2020
We all know this has been a hard year in so many ways. Our spirits are a bit frayed. So as we enter this season of light, I wish for each of you the renewal of hope. This is what the winter holy days promise. I offer you these words of meditation and prayer to help you to manifest that hope more fully in yourself and others.
Yours in peace, light, and love,
Rev. Sandra Fees
Breathed into the World by Rev. Sandra Fees
Whoever you are, wherever you go,
May you know the stillness of winter
and the call to love.
May you see the moon
silvering the night sky
and let the dark of midnight
plunge you into your truest self
and fling you back out again
to a world in need of who you are.
May there be the familiar carols
you know by heart
and new melodies to set you free.
May there be feasting and frolicking,
kindness and wonderment.
And may there be wise people
to follow a star in the East
and a child to teach us to love
and enough magic
to let the imagination go wild,
to let Christmas arrive with its enchantments,
with its glitter, glow, and gold,
to let what wants to be born break through.
May the presence of the holy
crowd out fear, hate, and worry
and proclaim in this moment
that peace and goodwill might yet
be breathed into the world,
and avow that we too can give birth to love,
wherever we go, whoever we are.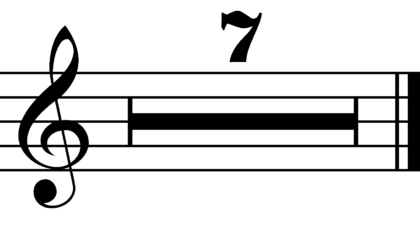 When making music, there comes a time to be silent. This can often be confused for stillness. While our voices or instruments may not be ringing – we are listening for the next entrance, we are counting the measures, we are watching the conductor. There is a lot of activity underneath all of that stillness.
That stillness can be a time of paying more attention to the players around us and our surroundings in general. What have you noticed in this great stillness of the past many months? What will sound sweeter when it starts playing again?
nadine j. smet-weiss
spiritual director
stillness
just to hear
the word
takes me
there
which is
here
fully
if even
for a moment
for a breath
present to
life energy
exploding
into being