Weekly News for the week of:
August 8, 2021
Join us this morning for reflections on this year's UUA General Assembly. Delegates and attendees from UU Berks will share transformational moments, highlights, and pivotal denominational decisions.
For Sunday's worship, we are using the Zoom conferencing platform. It is easy to Zoom from a computer, tablet, or phone! Here is how you do it: With a computer, smartphone or tablet, click on this link to participate: uuberks.org/zoom-worship   (If it's the first time you're using zoom you may be prompted to download a launcher app).
To connect by phone (audio only):
1) Dial the phone number: 1-646-558-8656
2) When prompted for the "Meeting ID", enter: 999-805-145-23#
3) When prompted for the "Participant ID", enter: #
Please plan to log on by 10:20 or 10:25 am so that you can establish a connection before worship is scheduled to begin. Please note that your mic will be muted and will remain muted for the service. Our service concludes with "virtual coffee hour" when members and friends are unmuted.
On August 8 at noon, the ADORE team will host our monthly Listening Cafe.   Why are parents showing up at school board meetings to talk about Critical Race Theory?  What is it? What is the debate about?   Friends and members are invited to participate in this ADORE (A Dialog on Race and Ethnicity) discussion and encouraged to invite others to join in the dialog.

Contemplative Companions – August 9, 2021
Join us on Monday August 9th, @ 7:00pm for our final 'Contemplative Summer' session.
PLEASE NOTE: THIS IS THE SECOND MONDAY! ALSO, DUE TO THE LABOR DAY HOLIDAY OUR SEPTEMBER GATHERING WILL ALSO FALL ON THE SECOND MONDAY (9/13).
Contact Nadine Smet-Weiss (njw1258@hotmail.com or 484-333-4015) for further information or to receive the zoom link for these gatherings.
Let's Show Up!– WE ONLY NEED ONE MORE PERSON
We from FUUBC fly our Pride Flag and "pride" ourselves on our open minds and loving hearts — now we need a few congregants to staff a table at the Pridefest, which is being held in August 22nd this year.  There's very little work involved; it's basically the ministry of "being there".
Please contact Melissa at office@uuberks.org if you can help out or sign up here
https://www.signupgenius.com/go/20F0F45A5A92DA5FA7-reading
It is that time a year again! Promise Walk time to help fundraise for Family Promise! I think it will be great if we can start a team again. The walk will be on August 28th from 11am-1pm at First Energy Stadium – Join us in person or virtual. Latin Fest will start immediately after the
Promise Walk – so stay and enjoy food, drinks and music!! Hope to see the UU/Cyndi's team strong again !!
If you know any businesses that may be interested in sponsoring the event, or donating Gift Cards or raffle baskets, please let Cyndi Dimovitz know at cdimovitz@gmail.com. With your registration you will reiceve a t-shirt and free entrance to the Latin Fest and be entered into winning a Samsung TV.
Website to sign up is
Splinters from our July Board of Directors meeting:
Updated Small Group gathering policy.
Discussed portion of restricted funds to be moved to Orts and de Benneville funds.
Updated Staff Vacation policy.
Discussed names to appoint to the vacated Board position.
Discussed the forming of a new Nominating Committee to be headed by Amber.
Board Retreat – date set for November.
UU  Berks Websites 
Our church has 2 websites: one is public and one is private. Anyone on the Internet can access our public website at uuberks.org, but you have to be a member of our congregation to access the private UUBerks Member Info site at member-info.uuberks.org. Access is restricted, so you need to login with your email address & password.

What can you find on the UUBerks Member Info site?
Email contact information for our staff and all of our committees
The current version of the Church Directory, the Member Photo Album, as well as our current budget and board meeting minutes
Links to all of our recurring Zoom meetings
Help documentation and FAQs
Use the link below to register for either a 1-on-1 help session and/or an introduction to the website via Zoom.  You can also use the form to just post a question about the private Member Info website and request access.
https://uuberks.org/member-info-signup
Here are a few common questions and answers:
1)Why do I have to login to access this site?  This site is private and the information on it is for members only. By having a login, we can restrict access to those individuals that are FUUBC members.
2)I attend services all the time but I am not a member. How do I become a member?  We have a page on our public website with all of the details.  See https://uuberks.org/connect/become-a-member/ 
3)I have a Google account, but I don't remember my password.  (1) Go to the Google login page at accounts.google.com, (2) enter your email address, (3) click on the "next" button and (4) click on the "Forgot password" link.
Are you having trouble connecting to Zoom services?
We have established a Zoom service tech line if you are having trouble logging into our Sunday service. If you do not get an immediate answer, leave a message and your call will be returned momentarily.Dial 484-925-1684.
Giving Options in a time of coronavirus
We know that these are uncertain times and that some of our members and friends are being impacted financially as well as in so many other ways. For those who are able to make a gift or continue to contribute to their pledge, we have added some options. In addition to accepting checks and signing up for electronic giving, you can also now make your gifts from the website and via text. Here are the details:
You can now give online on our website UUberks.org by clicking on the online giving tab or clicking
here
You can also give by downloading the GivePlus app on google play and the App store below. You can easily locate our church by zip code 19602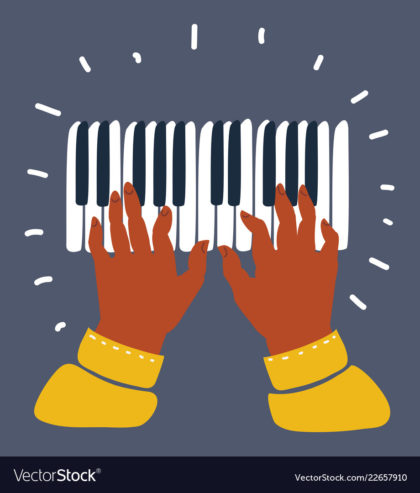 Last month I heard American playwright, Quiara Alegría Hudes, tell a story live in my living room from an event hosted by a global storytelling non-profit called, "The Moth."
The story was beautiful, as beautiful as you would expect from the playwright of "Water by the Spoonful" and "In The Heights."  But before Quiara was a playwright and memoirist, she was a musician and in the story she told, Quiara started with how she learned to play the piano.  The part I'd like to highlight is the start of her journey with the piano.  One time her aunt sat her up at the piano, put on a record of Champion Jack Dupree, and said "follow the good notes." So she started poking around to the blues changes.  Which note sounded best with what she was hearing.  Ah!  Got it.  But then the music shifted.  Ok what works now?
"Chasing the notes that go," is not how I was taught to play back in 3rd grade.  I, like I'm sure many of you, was given a book, given a teacher and taught to read the "right" notes.  If it wasn't on the page then it wasn't "right."  If it wasn't charted then it wasn't what I was supposed to be playing.  In some cases this is the right approach.  Sheet music is a long form conversation between composer and musician.  Sheet music, scores, or charts go through revisions.  They're tested and tried out.  It's good to know what works and have that conversation.  It's good to continue the trust that the composer puts in their musicians by letting that sheet music out into the world.
"Follow the good notes," that's a good compass point to keep too though.  "Following the good notes" helps us practice the art of trusting ourselves. "Following the good notes," helps us follow the spirit of exploration, of experimentation, of excitement.  What happens if?  What now? Could I try it this way?
In this summer of possibility, in this summer where we're, maybe surprisingly, still in uncharted territory, I encourage you to "follow the good notes."  What resonates with you?  What feels right in this moment?  What are you holding onto that's creating a suspension?  What are you playing ahead and offering an anticipation of chords and moments to come? What sounds right at this time?  Follow the good notes.
nadine j. smet-weiss
spiritual director
yesterday
was chilly spring
it seemed summer
might
never
arrive
today
august
is upon us
all too soon
the shortness
of shortening days
undeniable
but now
now
this moment
is infinite