Weekly News for the week of:
September 26, 2021
Historically, when others were preaching about a sinful world, our Unitarian Universalist religion saw potential. How about you? Are you trusting what's possible and remaining hopeful and vulnerable? Who is helping you find the courage and inspiration when the path is rough? Today is our monthly share-the-plate collection, this month for Planned Parenthood Keystone. Send your check to UU Berks and write PPK on the memo line.

Order of Service 9-26-21
https://uuberks.org/order-of-service
Tonight – FRIDAY
7:00 PM:
For this week's story, find someone special to share Answer Mountain with. What would it be like if nothing changed? The story, "Answer Mountain," helps storytellers and story listeners imagine life without choices and flexibility.
SUNDAY
10:30
10:45 – 11:30
Youth Group (7th grade & up):

Is working on a once a month in person workshop plan. Check back next week for schedule.

If you are a visitor – email director.religious.education@uuberks.org for more information.
**** different time – RE Hangout – Sunday Afternoon *** moved from 9/19 to this Sunday 9/26
12:30 – 1:30
Seeds, Sprouts and Saplings (elementary ages):**** this week we meet outside. Details to be sent to families via Remind messages Friday afternoon.
Outside Hangout.
link sent via Remind 1 hour before class. If you need access please email Erin (epcjjc@gmail.com)
Monday – Thursday
Daily posts on our new covenanted RE Facebook page
https://www.facebook.com/groups/UUBerks.RE.page/?ref=share
check out our Remind classroom.
If you need to signup link here: remind.com/join/refuucbc
A Message From The Church Office:


If you are in need of a current directory please email Melissa at office@uuberks.org
Soulful Conversations Small Group
4th Tuesdays, 7-8:30 pm (see details below)
Sign ups: required
Deadline: Sept. 21
Limit: 15
Meetings: by Zoom
Beginning the fourth Tuesday in September, Rev. Dr. Sandra Fees will facilitate a monthly small group for deep sharing, listening, and spiritual reflection. Participants are encouraged to attend regularly to enable the group to cultivate trust and vulnerability
Sign ups are required for this program due to zoom logistics and passcodes. To sign up and be added to the monthly email invitations, contact Rev. Sandra at minister@uuberks.org.
Soulful Conversations Schedule:
Sept. 28 – Embracing Possibility
Oct. 26 – Cultivating Relationship
Nov. 23 – Holding History
No December meeting
Jan. 25 – Living with Intention
Feb. 22 – Widening the Circle
Mar. 22 – Renewing Faith
Apr. 26 – Awakening
May 24 – Nurturing Beauty
Growing a crop of CROP Walkers!
First UU's team for the Reading-Berks 40th annual CROP Walk on Sunday, Oct. 10, is off and, well, walking. Money raised by the CROP Walk benefits worldwide projects of Church World Service and a quarter of the funds stay local with Helping Harvest, the Berks / Schuylkill Fresh Food Bank, that supplies low cost food for First UU's monthly food pantry.
You have the option of participating virtually or by starting at the Grings Mill Recreation Area, 2083 Tulpehocken Road, Wyomissing. To foster social distancing, registration for those walking in-person will be open 12:30 to 2 p.m. and teams are encouraged to begin their walks whenever they choose.
To sign up for the team, go to the Web URL, www.crophungerwalk.org/ReadingPA and click the blue REGISTER button at the top right of the page. Each walker on the First UU team will receive a reusable tote bag with the CROP Walk logo.
To donate to the First UU team, go to the Web URL https://events.crophungerwalk.org/2021/team/first-uu-berks-county and follow the prompts!
Thanks for all of your help … as of now, we're the top-raising team for the Reading-Berks walk!
Questions? Call Jim at 717 507-7237 or e-mail to jamesmbeidler@gmail.com
ADORE A Dialogue On Race and Ethnicity and The Listening Cafe
We have changed our meeting time to 7 PM on Sundays to accommodate parents and others. We will continue in a virtual format for the foreseeable future.
On October 17th, at 7 PM we will hear from the people involved with higher education about their experiences with systemic racism.
November 14th, again at 7 PM, we will be examining racism in the workplace.
And on December 12th, as the winter holy days approach we will look at the racial factors involved in creating the dilemma of the unhoused in our community.
Please plan to attend and bring your friends!

Sunday, October 24, 11:30 am-12:15 pm Zoom Platform We are offering this time for people who are new to UU Berks and would like to spend time with our minister, Rev. Dr. Sandra Fees, in a small-group environment. The conversation will be an opportunity to learn more about Unitarian Universalism, meet other newcomers, and ask questions you may have.
If you are interested in participating, please contact Rev. Sandra at minister@uuberks.org.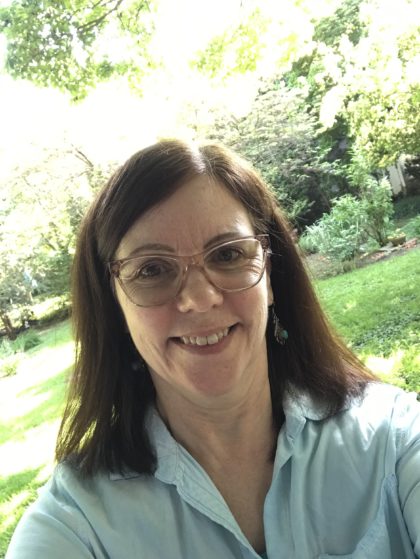 Lights, Camera, Action: Seeking Volunteers for Worship Tech Team
Your worship team is looking for a few Sunday morning volunteers to manage the sound board and cameras, set up mics, and handle other related tasks. There will be opportunities to shadow a worship tech and get training. We encourage anyone who may be interested to try it out and see if it's something you might enjoy. Volunteers manage the set up in-person in the sanctuary on Sunday mornings. Contact us at g.worship.tech@uuberks.org with questions or to volunteer. Or speak with Frank Wilder or Rev. Dr. Sandra Fees.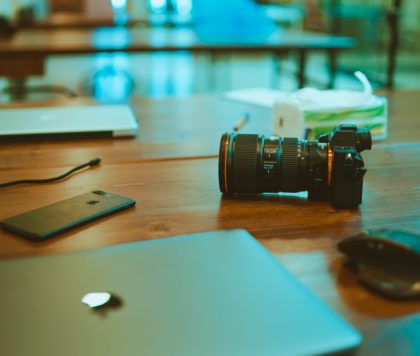 UU Berks Websites
Our church has 2 websites: one is public and one is private. Anyone on the Internet can access our public website at uuberks.org, but you have to be a member of our congregation to access the private UUBerks Member Info site at member-info.uuberks.org. Access is restricted, so you need to login with your email address & password.

What can you find on the UUBerks Member Info site?
Email contact information for our staff and all of our committees
The current version of the Church Directory, the Member Photo Album, as well as our current budget and board meeting minutes
Links to all of our recurring Zoom meetings
Help documentation and FAQs
Use the link below to register for either a 1-on-1 help session and/or an introduction to the website via Zoom. You can also use the form to just post a question about the private Member Info website and request access.
https://uuberks.org/member-info-signup
Here are a few common questions and answers:
1)Why do I have to login to access this site? This site is private and the information on it is for members only. By having a login, we can restrict access to those individuals that are FUUBC members.
2)I attend services all the time but I am not a member. How do I become a member? We have a page on our public website with all of the details. See https://uuberks.org/connect/become-a-member/
3)I have a Google account, but I don't remember my password. (1) Go to the Google login page at accounts.google.com, (2) enter your email address, (3) click on the "next" button and (4) click on the "Forgot password" link.
Are you having trouble connecting to Zoom services?
We have established a Zoom service tech line if you are having trouble logging into our Sunday service. If you do not get an immediate answer, leave a message and your call will be returned momentarily.Dial 484-925-1684.
Giving Options in a time of coronavirus
We know that these are uncertain times and that some of our members and friends are being impacted financially as well as in so many other ways. For those who are able to make a gift or continue to contribute to their pledge, we have added some options. In addition to accepting checks and signing up for electronic giving, you can also now make your gifts from the website and via text. Here are the details:
You can now give online on our website UUberks.org by clicking on the online giving tab or clicking
here
You can also give by downloading the GivePlus app on google play and the App store below. You can easily locate our church by zip code 19602
Embracing Possibilities – Together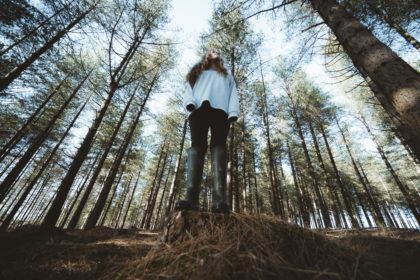 There are lots of reasons I'm grateful to call Unitarian Universalism my spiritual home. One of them is that we have historically been people who looked around and saw potential. We saw the potential in each other, in community, in nature. We saw the potential for compassion, acceptance, religious diversity, equity, vulnerability, anti-racism, wonder, gratitude, beauty. And while many others were preaching about sin and a fallen world, we were noticing the spark of the divine wherever we could. I believe that remains a core part of who we UUs are.
It's important to note that our attention to what's possible doesn't come at the expense of tackling problems and harsh realities. If anything, our focus has been a powerful call to engagement. Unitarian Universalists are called to act, to be part of creating the world we imagine, a world where love prevails.
As we begin this new church year, I am wondering what possibilities we will embrace as a community. What relationships and commitments will we renew and build? How will our learnings from these past few years so rooted in trauma inform what we do next and how we understand our role in the world? What do we need from one another?
As we embark on this new church year, I look forward to embracing the possibilities as we move into the future together.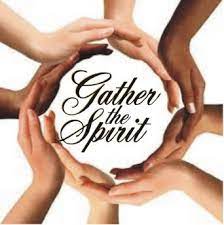 uuberks.org/wp-content/uploads/2021/08/gather-the-spirit-150×150.jpeg 150w" width="224″ style="border: 0;height: auto !important;outline: none;text-decoration: none;-ms-interpolation-mode: bicubic;">
"Gather the spirit of heart and mind. Seeds for the sowing are laid in store. Nurtured in love, and conscience refined, with body and spirit united once more."
These words by Jim Scott are some of the first words I remember learning by heart as a UU kid. As a UU adult typing those words out I can't help but hear Jim's melody in my head. As UU's we are called to gather for we know that the spark within each one of us needs tending to. It is easier to keep that spark lit when there are others around to re-light it, when there are others around to witnes our peace, our thanks, our sympathy, our hope, compassion and strength.
"Gather the spirit, harvest the power. Our sep'rate fires will kindle one flame. Witness the mystery of this hour. Our trials in this light appear all the same."
So once more we gather with a whole bunch of mystery ahead. This year we hope our monthly themes will fuel everyone in our congregation from cradle to sage with core actions that our faith calls us to and our times need from us.
At the start of this new church year we explore the ways in which our faith and times call us to "Embrace Possibilities!" What relationships will we strengthen this year? What new friends will we meet? Who will we say goodbye to? What will we try anew? What will we try again? What will we never try again?
We will get to embrace these possibilities of ours as we
"Gather in peace, gather in thanks.
Gather in sympathy now and then.
Gather in hope, compassion and strength.
Gather to celebrate once again."
nadine j. smet-weiss
spiritual director
beloveds
let us embrace
beginning
release
the anxiety
of arrival
the journey is
step
by step
in time
punctuated by
pauses
for
reflection
restoration
reorientation
celebration
between
beginnings
embraced