Weekly News for the week of:
October 3, 2021
Often we devote our attention to how best to cultivate relationship. Today we turn our attention instead to which relationships to cultivate. What has the pandemic shown us about prioritizing essential relationships over those that are instrumental?
A Message From The Church Office:


If you are in need of a current directory please email Melissa at office@uuberks.org
Save the Date! 
The Annual Pennsylvania Universalist Convention (TPUC)
October 9, 2021
Virtual meeting information to follow
Zoom Login 8:45 AM
Meeting 9:00 – 11:00 AM
Keynote speaker Maureen Ceidro @ 11:00
Trustees meeting 1:00 to finish
RSVP TO: Ramona McCormick (Mona)
TPUC Trustee – Reading  618mona@gmail.com
Members are Invited to Attend OR to Serve as a Delegate
---
The Pennsylvania Universalist Convention 
(TPUC) 
A Brief History 
Universalist churches in America organized into State Conventions (associations) and other bodies as early as 1793. Early Universalist state conventions played an active role as the denomination's primary governing organizations, and their authority included certifying the fellowship of ministers. 
The Pennsylvania Universalist Convention (TPUC) created in 1831. 
George deBenneville Keim, grandson of Universalist Patriarch George deBenneville, was the moderator of the first gathering of Universalist churches from the Keystone State. 
In 1961, the Universalist Church of America (UCA) merged with the American Unitarian Association (AUA), to form the present- day Unitarian Universalist Association (UUA). With that merger, many Universalist state conventions dissolved. Six, however, remained in existence, among them the Pennsylvania Universalist Convention. 
Today the convention maintains an interest in preserving the history of Universalism and continues to administer funds, grants or bequests designated for the remaining Pennsylvania Unitarian Universalist churches with roots in the Universalist tradition and the furtherance of the mission of Universalism. 
The remaining Pennsylvania churches are:
The Unitarian Universalist Church of Athens and Sheshequin       Bradford County 
First Unitarian Universalist Church of Berks County             Reading
First Universalist Church, Brooklyn             Susquehanna County 
First Universalist Church of Girard               Erie County
The Unitarian Universalist Church of the Restoration          Mount Airy, Philadelphia  
UU Congregation of Smithton         Westmoreland County 
The Pennsylvania Universalist Convention Board of Trustees holds twice yearly gatherings. 
The largest gathering is in the fall, when each member church is officially represented by one trustee, up to five lay delegates, and a ministerial delegate. Attendance is open to all members of the churches that are a part of the TPUC. Officers are elected and general business is transacted at this gathering, which also includes workshops, social gatherings, and worship services. 
A Keynote Speaker is sponsored as part of this membership meeting. A separate Board of Trustees Meeting follows. 
The Officers and Board of Trustees meet separately, again, in spring to review grant requests and conduct other business. 
Modified from an account by: Nelson Simonson; Shared by Richard Bromley October 2020 
Growing a crop of CROP Walkers!
First UU's team for the Reading-Berks 40th annual CROP Walk on Sunday, Oct. 10, is off and, well, walking.   Money raised by the CROP Walk benefits worldwide projects of Church World Service and a quarter of the funds stay local with Helping Harvest, the Berks / Schuylkill Fresh Food Bank, that supplies low cost food  for First UU's monthly food pantry.
You have the option of participating virtually or by starting at the Grings Mill Recreation Area, 2083 Tulpehocken Road, Wyomissing. To foster social distancing, registration for those walking in-person will be open 12:30 to 2 p.m. and teams are encouraged to begin their walks whenever they choose.
To sign up for the team, go to the Web URL, www.crophungerwalk.org/ReadingPA and click the blue REGISTER button at the top right of the page. Each walker on the First UU team will receive a reusable tote bag with the CROP Walk logo.
To donate to the First UU team, go to the Web URL https://events.crophungerwalk.org/2021/team/first-uu-berks-county and follow the prompts!
Thanks for all of your help … as of now, we're the top-raising team for the Reading-Berks walk!
Questions? Call Jim at 717 507-7237 or e-mail to jamesmbeidler@gmail.com
This week's edition of Braver/Wiser, a UUA  project, is shared with you by the 8th Principle Team..
Putting on Armor
Shannon Lang
"The fight is not just being able to keep breathing. The fight is actually to be able to walk down the street with your head held high—and feel like I belong here, or I deserve to be here, or I just have [a] right to have a level of dignity."

 

—Alicia Garza, civil rights activist and co-founder of the Black Lives Matter movement
I love my congregation, but as a Black Woman, before I enter the doors of my church or a committee meeting, I often feel like I have to put on my armor. Chances are someone's going to say something hurtful. They're not going to mean it, but it's going to happen and I've got to gird myself up for the unintended pain that will come. I know my siblings in faith love me—and I love them, too—but it has happened time and time again.

 

I'm not alone in this; it's a common experience for Black and other UUs of color. I identify with the findings of a 2018 survey that BLUU (Black Lives of Unitarian Universalism) conducted of Black UUs. Most Black UUs feel a deep sense of isolation and rely heavily on social media to connect with other Black UUs. Black people tend to become a part of UU congregations because of the theology, not because of the community. White dominant culture gets in the way of their communal experience and serves as an exclusionary force in church life. Simply put: Black people, when they show up in ways that are culturally divergent from white, middle- and upper-class culture, do not feel welcomed.

The impact of these experiences, regardless of intention, is clear: the lack of Black and Brown faces in our spaces speaks volumes.

In contrast, when I attend BLUU worship services, which are Black-only sacred spaces, I feel like I am home. I am comforted. I am nourished. I don't have to explain myself, I don't have to address microaggressions, I don't have to say "I am sorry, but you really can't say that, and here's why." Instead of having to enter the space girded with armor for protection, I can enter the space with an open mind, heart, and soul.

My hope is that every member of each UU congregation pledges to do their individual anti-racism and anti-oppression work; that every member searches honestly within themselves, and analyzes their individual part in creating an atmosphere that has been historically unwelcoming to Black and Brown siblings of color.

In order to be a truly welcoming community, the systems of power and privilege that exist in our spaces need to be actively dismantled. Together, we can become radically welcoming—but only if we're willing, as individuals and as a movement, to do the hard work that comes along with it.
Prayer
Spirit of Life, may we dig deeply, examine closely, speak truthfully, and work diligently, tirelessly, honestly, lovingly, empathetically, and continuously so all among us feel welcome and loved.
IMMIGRATION ACTION
Please read this important blogpost about our flawed US immigration system by the Unitarian Universalist Service Committee:
https://www.uusc.org/5-ways-to-resist-the-flawed-u-s-immigration-detention-system/
 – a section about the Berks Detention Center is included!
"The one family detention center outside of Texas, Berks "Family Residential Center" in Pennsylvania stopped detaining families there this summer after many years of organizing in the local community. However, in an alarming trend, ICE is moving to convert the Berks facility into a women's detention facility."
Here are 6 ways you can take action right now! #ShutDownBerks #FreeThemAll
Sample language: 
I am writing to say that the Berks County, Karnes and Dilley prisons should no longer be utilized by ICE, whether it be for families, children, women or any individual adult. The Biden administration should immediately end ICE contracts in Berks County, as well as in Karnes and Dilley. No one should be detained at these facilities for any length of time. The Biden administration must honor its promise to close these prisons and remember that incarceration is another form of family separation.

Social Justice Committee Presents New Computers to Family Promise
Great job to our Social Justice Committee, seen here presenting computers to Family Promise Board Members and Executive Director Bethany Bower. The Social Justice Committee donated 2 flat screen monitors and 4 desktop computers that to be utilized by Family promise staff and families.

ADORE A Dialogue On Race and Ethnicity and The Listening Cafe
We have changed our meeting time to 7 PM on Sundays to accommodate parents and others. We will continue in a virtual format for the foreseeable future. 
On October 17th, at 7 PM we will hear from the people involved with higher education about their experiences with systemic racism.
November 14th, again at 7 PM, we will be examining racism in the workplace.
And on December 12th, as the winter holy days approach we will look at the racial factors involved in creating the dilemma of the unhoused in our community.
Please plan to attend and bring your friends!  

Sunday, October 24, 11:30 am-12:15 pm Zoom Platform We are offering this time for people who are new to UU Berks and would like to spend time with our minister, Rev. Dr. Sandra Fees, in a small-group environment. The conversation will be an opportunity to learn more about Unitarian Universalism, meet other newcomers, and ask questions you may have.
If you are interested in participating, please contact Rev. Sandra at minister@uuberks.org.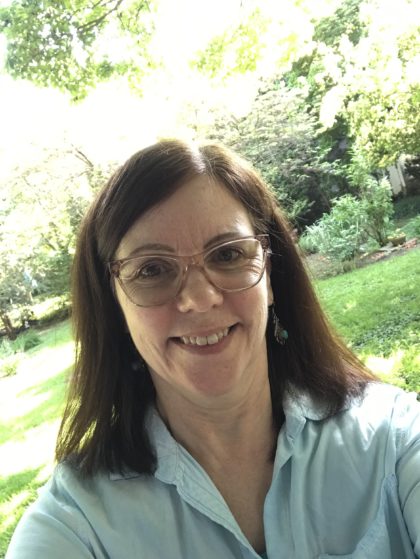 Lights, Camera, Action: Seeking Volunteers for Worship Tech Team
Your worship team is looking for a few Sunday morning volunteers to manage the sound board and cameras, set up mics, and handle other related tasks. There will be opportunities to shadow a worship tech and get training. We encourage anyone who may be interested to try it out and see if it's something you might enjoy. Volunteers manage the set up in-person in the sanctuary on Sunday mornings. Contact us at office@uuberks.org with questions or to volunteer. Or speak with Frank Wilder or Rev. Dr. Sandra Fees.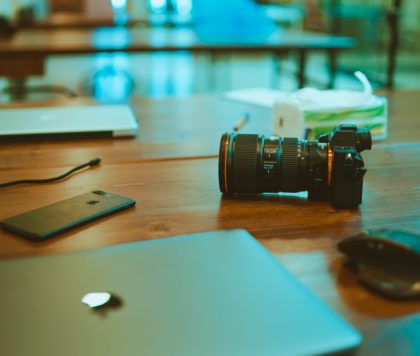 UU  Berks Websites 
Our church has 2 websites: one is public and one is private. Anyone on the Internet can access our public website at uuberks.org, but you have to be a member of our congregation to access the private UUBerks Member Info site at member-info.uuberks.org. Access is restricted, so you need to login with your email address & password.

 

What can you find on the UUBerks Member Info site?
Email contact information for our staff and all of our committees
The current version of the Church Directory, the Member Photo Album, as well as our current budget and board meeting minutes
Links to all of our recurring Zoom meetings
Help documentation and FAQs
Use the link below to register for either a 1-on-1 help session and/or an introduction to the website via Zoom.  You can also use the form to just post a question about the private Member Info website and request access.
https://uuberks.org/member-info-signup
Here are a few common questions and answers:
1)Why do I have to login to access this site?  This site is private and the information on it is for members only. By having a login, we can restrict access to those individuals that are FUUBC members.
2)I attend services all the time but I am not a member. How do I become a member?  We have a page on our public website with all of the details.  See https://uuberks.org/connect/become-a-member/ 
3)I have a Google account, but I don't remember my password.  (1) Go to the Google login page at accounts.google.com, (2) enter your email address, (3) click on the "next" button and (4) click on the "Forgot password" link.
Are you having trouble connecting to Zoom services?
We have established a Zoom service tech line if you are having trouble logging into our Sunday service. If you do not get an immediate answer, leave a message and your call will be returned momentarily.Dial 484-925-1684.
Giving Options in a time of coronavirus
We know that these are uncertain times and that some of our members and friends are being impacted financially as well as in so many other ways. For those who are able to make a gift or continue to contribute to their pledge, we have added some options. In addition to accepting checks and signing up for electronic giving, you can also now make your gifts from the website and via text. Here are the details:

 
You can now give online on our website UUberks.org by clicking on the online giving tab or clicking
here
You can also give by downloading the GivePlus app on google play and the App store below. You can easily locate our church by zip code 19602
Cultivating Relationships
From Sandra's Study, October 2021
What is it that gives you the power

to make that change, to ask that question?

What is it that says you have done well,

that brings you to stillness, that holds you up in hard times?

It is relationship, the beating heart of our faith.

The Heart of Our Faith by Monica Jacobson-Tennessen
Unitarian Universalism places relationship at the center of faith. We believe it is connection that holds us in hard times and brings us to stillness. Connection helps us grow, learn, change. This month we'll be exploring how our relationships have been shaped as a result of the pandemic and what insights we have garnered as a result. What has physical distance and reunion after that time of distance revealed about our friendships, work relationships, church connections, and other aspects of life?
I know my assumptions and habits have been challenged and my understanding of relationship expanded. Some of my relationships have deepened. I have a fresh perspective on their importance in my life. I've also formed new friendships, relationships I wouldn't have likely developed if it hadn't been for virtual opportunities. And I certainly have a renewed appreciation for the power of in-person connection and the effect of being in the same physical space with others.
One of the primary lessons for me has been the power of being intentional. Sustaining relationships during the pandemic has meant that I've needed to be more intentional in scheduling time with and for the people I care about and the communities I am part of. It has meant recommitting to my relationship to the divine through spiritual practice and to myself through self-care.
How have your relationships been impacted? Please join me this month in an exploration of cultivating relationship.
Yours in faith,
Rev. Dr. Sandra Fees
nadine j. smet-weiss
spiritual director
go slow
look around
take notice
pause
pay attention
unhurry
be 
here
now
this season
this day
this moment
this breath
this life
connected