Weekly News for the week of:
October 17, 2021
Relationships can be especially challenging to foster during these times, when it feels like strain and animosity are ramped up in our society as a whole. Today we'll find perspective for engaging our hearts and minds in this work of connection, even in this most rugged terrain.
Tonight – FRIDAY
7:00 PM:
For this week's story, find someone special to share Mabouya: Chief of the Well. How can we protect something and share it at the same time? This story comes from the multigenerational Unitarian Universalist curriculum, "Gather the Spirit," written by Christine T. Rafal and Richard S. Kimball. The story is adapted from a Haitian tale called Maboya: Chief of the Well.
If it's a custom in your family to have a small cup of water before bed, try a little something special on the night you plan to read this story. Prepare some lemon water, or mint or cucumber water–something that stays clear but has a different taste. Let your child be surprised when they take a sip. Use that experience of surprise, to talk for a minute about how important it is to "wake up" every once in a while to how special and important water is, not only for our survival, but for the survival of all life on earth. Also, if you have a little toy or plush lizard, you might hand it to your child to play with quietly as you read. And maybe start that off by offering your special stuffed creature a sip of water!
SUNDAY
10:30
10:45 – 11:30
Youth Group (7th grade & up):

 We're under construction!  If you're a previous member look for an email from youth group leader, Kai Miller from this past week.  

If you are a visitor – email director.religious.education@uuberks.org for more information. 
**** different time – RE Hangout – Sunday Afternoon *** 
*** 12:30 – 1:30
Seeds, Sprouts and Saplings (elementary ages):**** this week we meet outside. If you'd like to signup for our field day at Angora Fruit Farm and for more info please visit https://uuberks.org/RE-Outdoors
Field Day! Lead by Jayné Park-Martinez and Ebee Bromley  come light a chalice, hear a story and play some classic field games.
directions reminder sent via Remind 1 hour before class.  If you need access please email Erin (epcjjc@gmail.com)  
Monday – Thursday 
Daily posts on our new covenanted RE Facebook page 
https://www.facebook.com/groups/UUBerks.RE.page/?ref=share
check out our Remind classroom. 
If you need to signup link here: remind.com/join/refuucbc
A Message From The Church Office:


If you are in need of a current directory please email Melissa at office@uuberks.org
ADORE A Dialogue On Race and Ethnicity and The Listening Cafe– Next Sunday
We have changed our meeting time to 7 PM on Sundays to accommodate parents and others. We will continue in a virtual format for the foreseeable future. 
The ADORE Listening Cafe on Sunday Oct. 17 at 7 PM we will feature our own experts in higher education. They will share what's happening on their campuses regarding racial justice (e.g., incidents, climate, trainings, programs, student activities, faculty & staff relations, diversification, etc.)  
-Kate Lehman and Rachel Liberator from Albright University  
-Tonya Wenger from RACC
-Carla Mannix from Alvernia Univ
-Lynn O'Brien from Montgomery County Community College
If you are curious about local activities to help the next generation, or if you work or study at a post-secondary institution, please join us on https://uuberks.org/adore
 
---
November 14th, again at 7 PM, we will be examining racism in the workplace.
And on December 12th, as the winter holy days approach we will look at the racial factors involved in creating the dilemma of the unhoused in our community.
Please plan to attend and bring your friends!  

Sunday, October 24, 11:30 am-12:15 pm Zoom Platform We are offering this time for people who are new to UU Berks and would like to spend time with our minister, Rev. Dr. Sandra Fees, in a small-group environment. The conversation will be an opportunity to learn more about Unitarian Universalism, meet other newcomers, and ask questions you may have.
If you are interested in participating, please contact Rev. Sandra at minister@uuberks.org.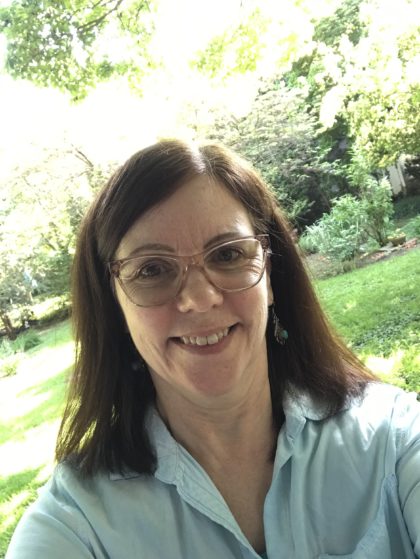 Lights, Camera, Action: Seeking Volunteers for Worship Tech Team
Your worship team is looking for a few Sunday morning volunteers to manage the sound board and cameras, set up mics, and handle other related tasks. There will be opportunities to shadow a worship tech and get training. We encourage anyone who may be interested to try it out and see if it's something you might enjoy. Volunteers manage the set up in-person in the sanctuary on Sunday mornings. Contact us at g.worship.tech@uuberks.org with questions or to volunteer. Or speak with Frank Wilder or Rev. Dr. Sandra Fees.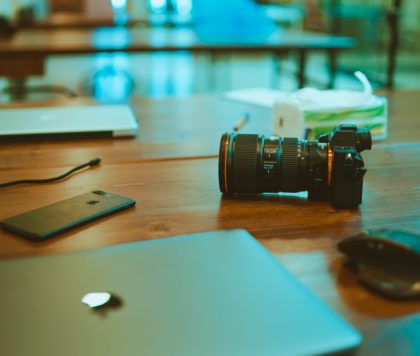 UU  Berks Websites 
Our church has 2 websites: one is public and one is private. Anyone on the Internet can access our public website at uuberks.org, but you have to be a member of our congregation to access the private UUBerks Member Info site at member-info.uuberks.org. Access is restricted, so you need to login with your email address & password.

 

What can you find on the UUBerks Member Info site?
Email contact information for our staff and all of our committees
The current version of the Church Directory, the Member Photo Album, as well as our current budget and board meeting minutes
Links to all of our recurring Zoom meetings
Help documentation and FAQs
Use the link below to register for either a 1-on-1 help session and/or an introduction to the website via Zoom.  You can also use the form to just post a question about the private Member Info website and request access.
https://uuberks.org/member-info-signup
Here are a few common questions and answers:
1)Why do I have to login to access this site?  This site is private and the information on it is for members only. By having a login, we can restrict access to those individuals that are FUUBC members.
2)I attend services all the time but I am not a member. How do I become a member?  We have a page on our public website with all of the details.  See https://uuberks.org/connect/become-a-member/ 
3)I have a Google account, but I don't remember my password.  (1) Go to the Google login page at accounts.google.com, (2) enter your email address, (3) click on the "next" button and (4) click on the "Forgot password" link.
Are you having trouble connecting to Zoom services?
We have established a Zoom service tech line if you are having trouble logging into our Sunday service. If you do not get an immediate answer, leave a message and your call will be returned momentarily.Dial 484-925-1684.
Read on and be informed about the work of UUJusticePA. Our newsletter masthead photo is of the back of the Capitol in Harrisburg.  Our Capital is a beautiful, opulent building but also hides a lot of corruption.  We are working to change that reality.  Our newsletter will be published and e-mailed to all of our supporters early each month.  If you want to include an article, please contact Rev. Joan at director@uujusticepa.org.
Watching Out for Election Subversion
by Neil Goldstein, Good Government Justice Team Leader
Many knowledgeable observers warn that the legislature will be, or may already be, part of a national Republican effort to use a crazy, fringe legal doctrine to help subvert the 2024 presidential election results if the GOP candidate legitimately loses.
It's the Independent Legislature Doctrine, which says state legislatures have absolute power to appoint electors. If that happens here and in other battleground states, the U.S. could end up with a president who was chosen not by voters but by partisan state legislators.
As one elections expert put it bluntly to the New Yorker,  Learn more
You must be bold, brave, and courageous and find a way… to get in the way." – John Lewis
Our first lobby day on September 28 was a great success.  Seven Pennsylvania UUs from the Harrisburg area, Delaware County, Bucks County and Erie visited Representatives in their Capital office to discuss Environmental Justice Issues.
Our overall goal this Fall is to get to know our legislators and make legislators aware that UUs are advocates for justice.  More
Rev. Joan's Blog 
A plea to UUs to be more than super voters . .. .
We are witnessing one side of our two-party political system literally trying to tear down our democracy.  What can we do to stop them?  Michelle Obama suggests, "You've got to vote, vote, vote, vote. That's it; that's the way we move forward."  I've heard the same from others.  Our only hope is to elect sensible, democracy-minded and caring officials to our legislature and we can only accomplish that dream if we all vote.  Read On
Advocacy Day 2021: Saturday, November 13
9 am to 4 pm
Open to all Unitarian Universalists and our partners
A day to learn and strengthen our advocacy and organizing skills
Our Mission:  Pursuing justice by voting, advocating, and making just policies
VOTE    VOTE    VOTE    VOTE
Tuesday, November 2, 2021  ~  What's at stake?
A PA Justice of the Supreme Court
PA Judge of the Superior Court
PA Judge of the Commonwealth Court
 AND your local elected officials.
UPCOMING PROGRAMS AND EVENTS
Economic Justice Lobby Day     Tuesday, October 26
ELECTION DAY      Tuesday, November 2
All UU Justice Team Call     Wednesday, November 3
Rescheduled to avoid Election Day
Reproductive Justice Lobby Day     Tuesday, November 9
UUJusticePA Advocacy Day     Saturday, November 13
Criminal Justice Reform Lobby Day     Tuesday, November 16
Happy Thanksgiving     Thursday, November 25           
UUJusticePA
c/o Unitarian Church of Harrisburg
1280 Clover Lane, Harrisburg, PA 17113
Giving Options in a time of coronavirus
We know that these are uncertain times and that some of our members and friends are being impacted financially as well as in so many other ways. For those who are able to make a gift or continue to contribute to their pledge, we have added some options. In addition to accepting checks and signing up for electronic giving, you can also now make your gifts from the website and via text. Here are the details:

 
You can now give online on our website UUberks.org by clicking on the online giving tab or clicking
here
You can also give by downloading the GivePlus app on google play and the App store below. You can easily locate our church by zip code 19602
Cultivating Relationships
From Sandra's Study, October 2021
What is it that gives you the power

to make that change, to ask that question?

What is it that says you have done well,

that brings you to stillness, that holds you up in hard times?

It is relationship, the beating heart of our faith.

The Heart of Our Faith by Monica Jacobson-Tennessen
Unitarian Universalism places relationship at the center of faith. We believe it is connection that holds us in hard times and brings us to stillness. Connection helps us grow, learn, change. This month we'll be exploring how our relationships have been shaped as a result of the pandemic and what insights we have garnered as a result. What has physical distance and reunion after that time of distance revealed about our friendships, work relationships, church connections, and other aspects of life?
I know my assumptions and habits have been challenged and my understanding of relationship expanded. Some of my relationships have deepened. I have a fresh perspective on their importance in my life. I've also formed new friendships, relationships I wouldn't have likely developed if it hadn't been for virtual opportunities. And I certainly have a renewed appreciation for the power of in-person connection and the effect of being in the same physical space with others.
One of the primary lessons for me has been the power of being intentional. Sustaining relationships during the pandemic has meant that I've needed to be more intentional in scheduling time with and for the people I care about and the communities I am part of. It has meant recommitting to my relationship to the divine through spiritual practice and to myself through self-care.
How have your relationships been impacted? Please join me this month in an exploration of cultivating relationship.
Yours in faith,
Rev. Dr. Sandra Fees
nadine j. smet-weiss
spiritual director
go slow
look around
take notice
pause
pay attention
unhurry
be 
here
now
this season
this day
this moment
this breath
this life
connected