Weekly News for the week of:
October 31, 2021
Join us to celebrate Halloween with a Zen Ghost story filled with magic and mystery. We'll consider the disguises we sometimes wear, the ways we might act differently around different people, and which of those is the real "me."
Tonight – FRIDAY
7:00 PM:
For this week's story we get to hear and explore – What Do You Do With A Chance? by Kobi Yamada and illustrated by Mae Besom.  This is a book to encourage you to see what happens when you try something new. 
SATURDAY 
6:00 PM 
SUNDAY
9:45 AM RE Hangout 
Seeds, Sprouts and Saplings (elementary ages): in RE Hangout Zoom Room with Ms Corinne & Ms Ebee
Group Halloween Dance Party Hangout: We'll have time to light a chalice, share our glads and sads and share our favorite halloween songs.
link sent via Remind 1 hour before class.  If you need access please email Ebee (director.religious.education@uuberks.org)
10:30
For All: Join us to celebrate Halloween with a Zen Ghost story filled with magic and mystery.
Coloring Sheet: "Chalice Doodling" coloring page by Doodle-ography Journal creator Lindy Gifford
Use a printed or hand labyrinth to find renewal as you attend worship this morning. Here's a labyrinth you can print out and trace.  Labyrinth Printable
10:45 – 11:45
Youth Group (7th grade & up):

 jambox games this Sunday 10/31 contact Kai Miller for log in info
Monday – Thursday 
Daily posts on our new covenanted RE Facebook page 
https://www.facebook.com/groups/UUBerks.RE.page/?ref=share
check out our Remind classroom. 
If you need to signup link here: remind.com/join/refuucbc
UUBerks RE Trunk or Treat at AVCP
Antietam Valley Community Project is hosting a trunk or treat on 10/30 from 5:30-8pm and we're invited!
Let's come together to decorate a UU Boo-tacular car for a local trunk-or-treat. A poll with options on what to decorate the car as will be open through Monday the 25th. You'll get to vote and meet up at 5:30 to decorate before the  trunk-or-treat gets going at 6 pm.
We'll be taking pictures to share in a virtual ghosts and ghouls processional with our church community the next day at our Halloween service.
To attend or help with supplies- signup here https://uuberks.org/Trunk-OR-Treat
Trunk or Treat will take place at the Antietam Pool parking lot located at 905 Byram St, Reading, PA 19606

Contemplative Companions – November 1st, 2021
Join us on Monday November 1st, @ 7:00pm. This month's session (saints in our lives) was inspired by Tracie Greth, who will share a personal reading. Contact Nadine Smet-Weiss (njw1258@hotmail.com or 484-333-4015) for further information or to receive the zoom link for these gatherings.
Church Open and Reopening
Beginning on Sunday, November 21, we are expanding our welcome to members and friends to in-person worship. There will no longer be limits on the number of people who can attend. However, everyone will still be required to register weekly by Friday noon as well as provide proof of vaccination and mask while in the while in the building. Your proof of vaccination needs to be submitted only once.
Meanwhile, until then, we continue to be open to limited attendance (a maximum of 20 people in the building) on Sundays. Priority is given to those who have not yet attended worship in person. Worship will also continue to be available virtually by Zoom.
We have been making significant technological upgrades to ensure that we are a multi-platform church that offers members and friends multiple ways to participate in worship and other activities, including ongoing virtual participation.
If you have questions or concerns, please contact the church office.
It's Our Turn for Family Promise – Nov. 8-17
Family Promise (FP) has a new 'apartment shelter' model for helping families who are experiencing homelessness. Instead of traveling from church to church, families now live temporarily in a house while participating in the program.
From Nov. 8-17, 2021 FUUBC has committed to provide meals and groceries to the three families staying at two sites:
Site 1: 2253 Raymond Avenue, Reading, PA 19605 
Morales Family and Williams Family (total: 3 adults, 4 children ages 1-5)
Site 2: 1209 Meade Street, Reading, PA 19611
Sanchez Family (2 adults, 2 teens ages 13 & 16)
Volunteers should drop off the meal or groceries on Mondays & Wednesdays directly at the site at 6:00pm. Volunteers are expected to hand sanitize, wear a mask and maintain 6 feet of distance as often as possible. Volunteers can also donate/mail gift cards for food and clothing and items for the shelter homes directly to the FP Office (325 N. Fifth Street, Mon-Thur before 4:30PM. Phone:(610) 373-3323). 
If you have any questions, please call Carla at 610-301-4522.  SIGN UP HERE TO VOLUNTEER
Thanks for your CROP Walk support!
With many donations from inside and outside the congregation, our four-person team for the Reading-Berks CROP Walk raised $3085 as part of the anti-hunger fund-raiser event that drew more than $25,000 in donations. A quarter of the funds raised stay local with the Berks Schuylkill Helping Harvest Fresh Food Bank, which benefits the monthly food pantry sponsored by First UU. If you still want to make a donation, feel free—the CROP Walk website stays open here: https://events.crophungerwalk.org/2021/team/first-uu-berks-county
And while we're talking about CROP Walk: Here's a date for your 2022 calendar: The Reading-Berks CROP Walk will be on Oct. 9, 2022!
ADORE A Dialogue On Race and Ethnicity and The Listening Cafe
We have changed our meeting time to 7 PM on Sundays to accommodate parents and others. We will continue in a virtual format for the foreseeable future. 
November 14th, we will be examining racism in the workplace.
December 12th, as the winter holy days approach we will look at the racial factors involved in creating the dilemma of the unhoused in our community.
Please plan to attend and bring your friends!  
 https://uuberks.org/adore

Lights, Camera, Action: Seeking Volunteers for Worship Tech Team
Your worship team is looking for a few Sunday morning volunteers to manage the sound board and cameras, set up mics, and handle other related tasks. There will be opportunities to shadow a worship tech and get training. We encourage anyone who may be interested to try it out and see if it's something you might enjoy. Volunteers manage the set up in-person in the sanctuary on Sunday mornings. Contact us at g.worship.tech@uuberks.org with questions or to volunteer. Or speak with Frank Wilder or Rev. Dr. Sandra Fees.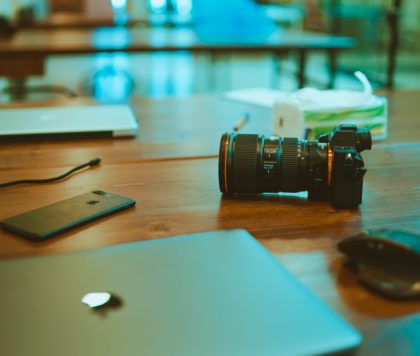 UU  Berks Websites 
Our church has 2 websites: one is public and one is private. Anyone on the Internet can access our public website at uuberks.org, but you have to be a member of our congregation to access the private UUBerks Member Info site at member-info.uuberks.org. Access is restricted, so you need to login with your email address & password.
Our public website has a lot of information that is also useful for members. Did you know that we record a video of every worship service and post them on our website? 
To find the recordings, navigate to uuberks.org. At the top of the page, there is a green box on the right side of the screen, with the title "Next Service". (A) If you click on the next line of text (the title of the next service), you will be taken to a page with all the information about that service, like the Zoom meeting details. 
At the bottom of the green box, there is a "Service Archive" button. (B) Click on it to navigate to a page listing all of our previous services.  Click on a service title to see more details about the service and to view the video recording.

Are you having trouble connecting to Zoom services?
We have established a Zoom service tech line if you are having trouble logging into our Sunday service. If you do not get an immediate answer, leave a message and your call will be returned momentarily.Dial 484-925-1684.
Giving Options in a time of coronavirus
We know that these are uncertain times and that some of our members and friends are being impacted financially as well as in so many other ways. For those who are able to make a gift or continue to contribute to their pledge, we have added some options. In addition to accepting checks and signing up for electronic giving, you can also now make your gifts from the website. Here are the details:

 
You can now give online on our website UUberks.org by clicking on the online giving tab or clicking
here
Cultivating Relationships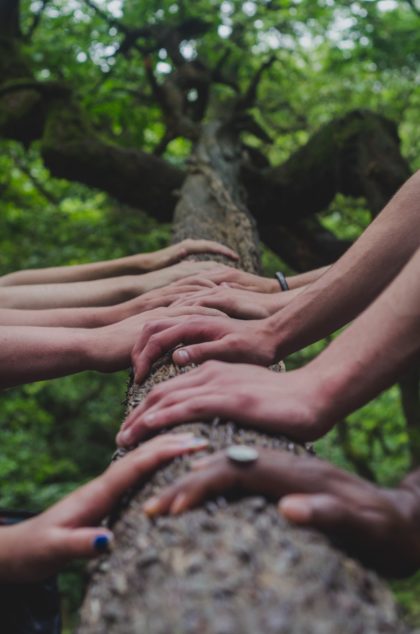 From Sandra's Study, October 2021
What is it that gives you the power

to make that change, to ask that question?

What is it that says you have done well,

that brings you to stillness, that holds you up in hard times?

It is relationship, the beating heart of our faith.

The Heart of Our Faith by Monica Jacobson-Tennessen
Unitarian Universalism places relationship at the center of faith. We believe it is connection that holds us in hard times and brings us to stillness. Connection helps us grow, learn, change. This month we'll be exploring how our relationships have been shaped as a result of the pandemic and what insights we have garnered as a result. What has physical distance and reunion after that time of distance revealed about our friendships, work relationships, church connections, and other aspects of life?
I know my assumptions and habits have been challenged and my understanding of relationship expanded. Some of my relationships have deepened. I have a fresh perspective on their importance in my life. I've also formed new friendships, relationships I wouldn't have likely developed if it hadn't been for virtual opportunities. And I certainly have a renewed appreciation for the power of in-person connection and the effect of being in the same physical space with others.
One of the primary lessons for me has been the power of being intentional. Sustaining relationships during the pandemic has meant that I've needed to be more intentional in scheduling time with and for the people I care about and the communities I am part of. It has meant recommitting to my relationship to the divine through spiritual practice and to myself through self-care.
How have your relationships been impacted? Please join me this month in an exploration of cultivating relationship.
Yours in faith,
Rev. Dr. Sandra Fees
nadine j. smet-weiss
spiritual director
go slow
look around
take notice
pause
pay attention
unhurry
be 
here
now
this season
this day
this moment
this breath
this life
connected