Weekly News for the week of:
November 7, 2021
Join us for our annual celebration of Dia de Los Muertos, the Mexican Day of the Dead. We will have an altar, reflection, candle lighting, and opportunities to honor those we have lost.
Tonight – FRIDAY
7:00 PM:
For this week's story we get to hear and explore – Ghost Wings by Barbara Joosse. Ghost Wings' poignant message of the endurance of love and the power of memory is sure to linger long after the book is closed.
SUNDAY
9:45 AM RE Hangout
Seeds, Sprouts and Saplings (elementary ages): in RE Hangout Zoom Room with Ms Jayné & Ms Erin.
People Die, Love Doesn't – On holding on to the memory of loved ones and the imprint they've left on us.
link sent via Remind 1 hour before class. If you need access please email Ebee (director.religious.education@uuberks.org)
10:30
For All: Join us to celebrate those who have died but have not died from our hearts.
Coloring Sheet: "Offrenda Coloring Page" by Vero D. Orozco and hosted by the Richmond Art Center
Use a printed or hand labyrinth to find renewal as you attend worship this morning. Here's a labyrinth you can print out and trace. Labyrinth Printable
10:45 – 11:45
Youth Group (7th grade & up):

first workshop of the year held in two weeks 11/21
Monday – Thursday
Daily posts on our new covenanted RE Facebook page
https://www.facebook.com/groups/UUBerks.RE.page/?ref=share
check out our Remind classroom.
If you need to signup link here: remind.com/join/refuucbc
Our Giving App has Changed
Vanco, the eGiving provider behind our church's GivePlus Mobile app is now using a new online giving app, Vanco Mobile. This easy-to-use app replaces the GivePlus Mobile app you currently use to make your donations. The switch is simple!
Your log-in credentials are the same in Vanco Mobile as in GivePlus Mobile
Recurring created through GivePlus mobile will continue as scheduled
New gifts, or changes to previously scheduled recurring gifts, can now occur through Vanco Mobile
Download the free Vanco Mobile app today in the Google Play store or the Apple App store. Find our organization by searching for First Unitarian Universalist Church or by its invite code, 2S4C9G.
Nov. 14 ADORE Listening Café
On November 14 at 7:00pm, our ADORE team will welcome church members with business careers to share viewpoints, stories, and insights regarding systemic racism in the business/finance workplace via Zoom. These members have graciously agreed to reflect on their experience:
Joe Plageman—Edward Jones
Wendy Wentzel—AreaType LLC
Dave Wentzel—Red Rock Arts LLC
Brad Richardson—Penske
We invite all in our community to listen with an open heart, to ask questions and to share your stories at the Second Sunday Listening Café, and, please, encourage friends and family to join in the dialog.
Church Open and Reopening
Beginning on Sunday, November 21, we are expanding our welcome to members and friends to in-person worship. There will no longer be limits on the number of people who can attend. However, everyone will still be required to register weekly by Friday noon as well as provide proof of vaccination and mask while in the while in the building. Your proof of vaccination needs to be submitted only once.
Meanwhile, until then, we continue to be open to limited attendance (a maximum of 20 people in the building) on Sundays. Priority is given to those who have not yet attended worship in person. Worship will also continue to be available virtually by Zoom.
We have been making significant technological upgrades to ensure that we are a multi-platform church that offers members and friends multiple ways to participate in worship and other activities, including ongoing virtual participation.
If you have questions or concerns, please contact the church office.
It's Our Turn for Family Promise – Nov. 8-17
Family Promise (FP) has a new 'apartment shelter' model for helping families who are experiencing homelessness. Instead of traveling from church to church, families now live temporarily in a house while participating in the program.
From Nov. 8-17, 2021 FUUBC has committed to provide meals and groceries to the three families staying at two sites:
Site 1: 2253 Raymond Avenue, Reading, PA 19605
Morales Family and Williams Family (total: 3 adults, 4 children ages 1-5)
Site 2: 1209 Meade Street, Reading, PA 19611
Sanchez Family (2 adults, 2 teens ages 13 & 16)
Volunteers should drop off the meal or groceries on Mondays & Wednesdays directly at the site at 6:00pm. Volunteers are expected to hand sanitize, wear a mask and maintain 6 feet of distance as often as possible. Volunteers can also donate/mail gift cards for food and clothing and items for the shelter homes directly to the FP Office (325 N. Fifth Street, Mon-Thur before 4:30PM. Phone:(610) 373-3323).
If you have any questions, please call Carla at 610-301-4522. SIGN UP HERE TO VOLUNTEER
Lights, Camera, Action: Seeking Volunteers for Worship Tech Team
Your worship team is looking for a few Sunday morning volunteers to manage the sound board and cameras, set up mics, and handle other related tasks. There will be opportunities to shadow a worship tech and get training. We encourage anyone who may be interested to try it out and see if it's something you might enjoy. Volunteers manage the set up in-person in the sanctuary on Sunday mornings. Contact us at g.worship.tech@uuberks.org with questions or to volunteer. Or speak with Frank Wilder or Rev. Dr. Sandra Fees.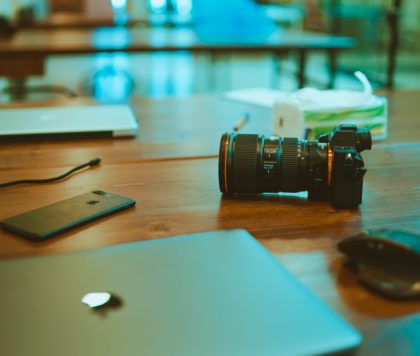 UU Berks Websites
Our church has 2 websites: one is public and one is private. Anyone on the Internet can access our public website at uuberks.org, but you have to be a member of our congregation to access the private UUBerks Member Info site at member-info.uuberks.org. Access is restricted, so you need to login with your email address & password.
Our public website has a lot of information that is also useful for members. Did you know that we record a video of every worship service and post them on our website?
To find the recordings, navigate to uuberks.org. At the top of the page, there is a green box on the right side of the screen, with the title "Next Service". (A) If you click on the next line of text (the title of the next service), you will be taken to a page with all the information about that service, like the Zoom meeting details.
At the bottom of the green box, there is a "Service Archive" button. (B) Click on it to navigate to a page listing all of our previous services. Click on a service title to see more details about the service and to view the video recording.

Are you having trouble connecting to Zoom services?
We have established a Zoom service tech line if you are having trouble logging into our Sunday service. If you do not get an immediate answer, leave a message and your call will be returned momentarily.Dial 484-925-1684.
To Hold and Make History Holy


from Rev. Sandra's Study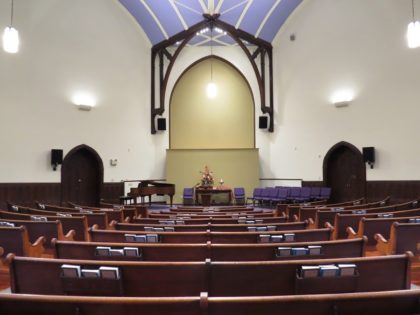 The prophetic tasks of the church are to tell the truth in a society that lives in an illusion, grieve in a society that practices denial, and express hope in a society that lives in despair.

Walter Brueggemann
November marks a turning – a seasonal turning, a liturgical turning, and an emotional one. The days grow shorter, nights longer. We anticipate the family-oriented celebrations at Thanksgiving, Christmas, and New Year's. How will we make the turn this year? How will we tell the truth? How will we begin the process of holding the history of our traditions with the many changes we are undergoing?
This month, several services and rituals vital to our church community will support us in navigating these questions. At the beginning of the month, Dia de Los Muertos offers us a time to, as Walter Brueggemann writes, "grieve in a society that practices denial." Actually though, we do something even more countercultural. We learn from the Mexican tradition how we might approach death less grimly and with more of a spirit of joy.
Later in the month, we gather in our church community to express gratitude and to reflect on what it means to be thankful – even amid suffering. We also have the opportunity to come together on the eve of Thanksgiving with the interfaith community to worship, learn, and be in community.
And on the last Sunday in November, we, as Brueggemann writes, "express hope in a society that lives in despair" by lighting the first candle of Advent. I look forward to seeing you in person and virtually for these many opportunities for us to hold and make history holy.
Yours in love, Rev. Sandra
---
Chalice Lighting for November's theme of Holding History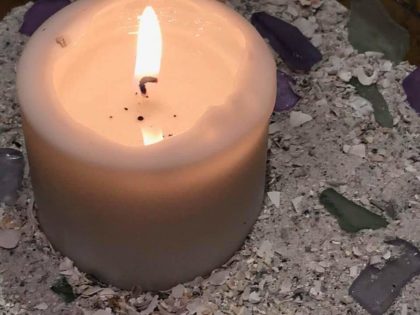 Who have you lit your home chalice with? Who will you light it with? Your cat? Your dog? Your loved ones around the table? Robin Slaw, masters level DRE at the Unitarian Universalist Congregation of Columbia, Maryland; a soul matters congregation, created this chalice lighting to share with us.
We hold history when we light our chalice.
We allow the memory of loved ones to guide us,
to comfort us in times of trouble,
to bring us joy in remembering.
We stand on the shoulders of those who came before us,
we square our shoulders for those who follow,
to stand on our shoulders and move the work forward.
We hold up the painful parts of our past,
remembering the times people were marginalized,
promising to do better when we know better.
We recognize the impact we have on those who follow us,
just as we have been impacted by the actions of those who came before,
holding awareness of the earth and all her creatures.
We light our chalice to hold the history of what came before,
what will follow as history yet to be created,
and to shine our light brightly in our world.
---
by nadine j. smet-weiss
spiritual director
we are
living history
born of egg
pierced by sperm
embodying
the horrors
and the hopes
of our ancestors
forward
the ongoing story
of creation
sounding through us
may we
consciously choose
to honor their legacy
being the change
becoming the dream