Weekly News for the week of:
March 13, 2022
This morning we consider the promises and commitments we have made. Promises help us to feel connected to each other and to feel safe. What promises do you need to renew and revisit?
Tonight – FRIDAY
7:00 PM:
For our Story tonight here's a tale about a promise to plant acorns in a city that transforms the neighborhoods as well as the planter. Our promises and covenants transform us as well. The Promise by Nicola Davis
SUNDAY
9:45 AM :Adult RE 
In Person: in Gerber Room with Corinne Hauk and Ginny Chudgar
Creating our CommUUnity Together: Corrinne Hauk leads us in dreaming about what we'd like to explore together as we develop this program. What renew's you? [soulful home packet] 
Via Zoom: Join in early on our worship link at uuberks.org/zoom-worship. (If this is the first time you're using zoom, you may be prompted to download a launcher app).
9:45 AM: Children's RE  
Elementary Ages:  Online, email director.religious.education@uuberks.org by Saturday noon if you'll be attending online
In Person: in Kidspace w/ Ms Jayné & Ms Erin (* teens may help, let us know you'll be coming)

RE Hangout – Renewing Faith in Promises, The Practice of Covenanting – Our theme this month is "Renewing Faith." This morning, we reflect on how UUism uses covenanting to renew our faith. We trust and hope that our actions will be governed by the promises we make in our covenants. Often, we make promises in the beginning of the academic year, in September. As many of us re-enter the physical church building – this month invites us to revisit and renew those promises and commitments we made. It's all a way of celebrating how our faith reminds us, "It is our promises that make us feel safe, connected and strong."

link sent via Remind 1 hour before class.  If you need access please email Ebee (director.religious.education@uuberks.org)

Please note: Next Youth Group hangout will take place on 3/20. Topic: gather to explore our world
10:30- Worship Service- All Ages
 What promises have you made and how do we keep them?

Coloring Sheet: "Hand Trace"

Use a printed or hand labyrinth to find renewal as you attend worship this morning. Here's a labyrinth you can print out and trace.  Labyrinth Printable
Monday – Thursday 
Daily posts on our new covenanted RE Facebook page 
https://www.facebook.com/groups/UUBerks.RE.page/?ref=share
check out our Remind classroom. 
If you need to signup link here: remind.com/join/refuucbc
Splinters from our March Board or Directors Meeting
Appointment Nic Stoltzfus to fill the vacant seat, will run until the end of May

We discussed report from Debeneville Committee

We discussed the group gathering policy and assigned an ad hoc group to begin working on revisions for implementation is April with the hope of returning to some form of Coffee Hour by Easter

We discussed the transition ministry and planned public meetings with the congregation
A Message from the UUA on Supporting Ukraine
As the situation in Ukraine has unfolded over the last several days, there has been an outpouring of prayers and concern from Unitarian Universalists expressing heartfelt unity around this growing human rights tragedy. We want to share the most up to date information on how UUs in this country and around the world are responding and amplify the ways that we can all help.
As Rev. Susan Frederick-Gray, president of the Unitarian Universalist Association (UUA), said, "we continue to join in solidarity with so many around the world and pray for the people of Ukraine. Our hearts go out to those who are enduring devastating loss of life, violence, instability, and upheaval due to Russia's unprovoked invasion. Our UU faith calls us to remain committed to justice and we believe we have a moral responsibility to support the creation of peace and the equal rights of all people."
Russia's invasion of Ukraine is a stark reminder that human rights are fundamentally linked to our interdependence. Over the last few weeks, while we have seen tremendous acts of courage and generosity by and towards the people of Ukraine, we have also seen the worst of human behavior. We continue to be mindful that an authoritarian, imperialistic ideology that seeks to deny Ukrainians their rights to live free and independently, under the false, anti-Semitic guise of "denazification," is directly tied to colonialist ideologies globally and here in the U.S. that endanger the health, well-being, and lives of BIPOC individuals, members of the LGBTQIA+ community, and other marginalized populations.
And as millions of people living in Ukraine flee to safety, we know that, on top of an already dangerous situation, there are life-threatening experiences of anti-Blackness, racism, and xenophobia that are blocking escape from the deadly conflict.
The scope of this humanitarian crisis is staggering. To help address the scale of the crisis, the UUA has been working closely with our partners at the UU Service Committee, which is dedicated to advancing human rights and social justice, together with an international community of grassroots partners and advocates. They have created an Emergency Relief Fund to support Ukraine and we are committed to amplifying their voice and humanitarian work.
The international implications of Russia's war in Ukraine are profound. The UUA's International office has additional resources for supporting Ukrainians who have been forced to flee their homes and communities, including information on supporting the Hungarian Unitarian Church and the International Women's Convocation's Faithify Campaign.
As more information becomes available, we will make sure to provide updates on our efforts, including on our Facebook page. We ask that you continue to hold in your hearts the people of Ukraine and all of those around the world who are suffering because of war and injustice. And we ask that you pray for peace as we all hold each other in mutual care.
For more information contact info@uua.org.
From Our Social Justice Committee
Although the plight of the refugees from Ukraine is top-of-mind for most of us, there are chronic refugee disasters ongoing in many places. Among the worst situations currently are faced by Syrians; many, many Africans; and – closer to home– Central Americans who have traveled across many countries only to be stopped at our border with Mexico. 
There are many organizations which are involved in helping refugees, and several to consider are:
We urge that anyone who does not have an organization that they usually support, check out the report cards found on Charity Navigator, GuideStar, and similar sites.  The world-wide financial and personnel resource situation is fluid, so it's always good to do some research before contributing.  Foremost, consider supporting the UUSC.  As UU's, we want to be certain that our principles guide our giving.
Currently, there are approximately 150 anti-transgender bills moving through state legislatures across the country. From banning participation in sports, to so-called "bathroom bills," to legislation that criminalizes providing life-saving gender affirming health care, these bills are deadly for trans and nonbinary people of all ages.
 
To those of you who are trans, non-binary, genderqueer, gender fabulous, and those of you with children, grandkids and other loved ones who are gender fabulous: we see you in your beauty and wholeness. We send you our love in these scary times.  Our upcoming training may be exactly what you need, or you may have other ways you need to take care of yourself as you and your family face these attacks. Take care of yourself.
 
To our allies, and gender fabulous folks ready to take action: join Side With Love's Rev. Michael Crumpler and Rev. Ashley Horan for a conversation on March 15th with our friends at the Trevor Project about this horrifying trend, and what we can do to Side With Love on behalf of our trans and nonbinary kin everywhere. This 101 level webinar
Register Now
 
Conversations in Anti-Racism and Allyship
JOIN  FUUBC and the Unitarian Universalist Church of Delaware County in a virtual meeting next Tuesday, March 15, from 7:30PM to 9PM, where we will continue watching and discussing a series of programs taught by seven preeminent Black voices, including Angela Davis, Sherrilyn Ifill, Nikole Hannah-Jones and others. The next two lessons will be "Black People and the Promise of Democracy," and "Plantation: the Birthplace of American Capitalism."
Each session is independent of the others, so come when you can.
The zoom link for the every other Tuesday meeting is:
https://us02web.zoom.us/j/81589160773
Meeting ID: 815 8916 0773
Contact Pat Uribe-Lichty at paturli50@yahoo.com for more information
Dismantling Racism and Oppression One Conversation at a Time
We have been invited to join with the Delaware County UU for a workshop.  In keeping the commitment to the 8th Principal, the UUCDC Anti-Racism Coalition is proudly offering the online workshop, Dismantling Racism and Oppression: Decentering Whiteness One Conversation at a Time.
The workshop will be held on April 2, 2022, from 9 am to 2 pm. There will be bio breaks and a 45 min lunch break. The workshop will be done online via Zoom. A link will be forwarded to you after you have registered.
A description of the conference and registration form are available online. The cost is twenty five dollars and scholarships are available. If you need financial assistance, please contact Nadine Smet-Weis at treasurer@uuberks.org
We're beginning our 2022-2023 pledge campaign for the fiscal year beginning July 1 with the theme of "Emerging Transitions: Coming Changes Create Pledge Opportunities." You likely have already received a flier about pledging by postal mail that includes a letter from Pledge team member Nic Stoltzfus. Copies are also available in the Gerber Room. 
More of our activities are pivoting to in-person and our opportunity is to make the most of continuing as a multi-platform church community. With the announcement of Rev. Fees's retirement, we have a transition that initially may challenge us to see the opportunity inherent in the inevitability of such changes over the life of a congregation.
To allow a budget to be put together based on the pledges in time for May's Congregational Meeting, it would be great to have all pledges in by the end of March.
Service Auction Update
GOOD NEWS: as of today we have brought in $10,608.47 for the Service Auction. Way to go UUBerks!  We are working on the final Profit & Loss statement and hope to turn it in soon.   In other news, we have reserved a picnic pavilion on Sunday, May 22 in Exeter at the Farming Ridge Park. 
The plan is to have a picnic lunch after the worship service with a basket raffle during the picnic (have you ever been to a raffle where they place bags in front of all the items and you place your raffle ticket(s) in the bags for the items you are interested in?).  The picnic and raffle are open to everyone, but if you purchased a bidding number for the Silent/Live auction, you will receive a coupon that is good for 5 raffle tickets. Watch the Univoice for more information.
If you have any questions or suggestions, send us an email at g.service.auction@uuberks.org.
Thanks again,
The Service Auction Committee
Update on Parking Options
Free parking is available on Sundays on the street and in the library parking lot.
The parking garage across the street (4th and Cherry streets) has changed to a pay by app system. The app is called ParkMobile. It can be downloaded in the apple store or on the google play app. At this time we are unable  to offer discounted parking vouchers.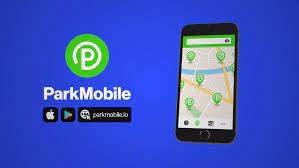 Our Giving App has Changed
Vanco, the eGiving provider behind our church's GivePlus Mobile app is now using a new online giving app, Vanco Mobile. This easy-to-use app replaces the GivePlus Mobile app you currently use to make your donations.   The switch is simple!  
Your log-in credentials are the same in Vanco Mobile as in GivePlus Mobile 
Recurring created through GivePlus mobile will continue as scheduled  
New gifts, or changes to previously scheduled recurring gifts, can now occur through Vanco Mobile 
Download the free Vanco Mobile app today in the Google Play store or the Apple App store. Find our organization by searching for First Unitarian Universalist Church or by its invite code, 2S4C9G.   
UU  Berks Websites 
Our church has 2 websites: one is public and one is private. Anyone on the Internet can access our public website at uuberks.org, but you have to be a member of our congregation to access the private UUBerks Member Info site at member-info.uuberks.org. Access is restricted, so you need to login with your email address & password.
Our public website has a lot of information that is also useful for members. Did you know that we record a video of every worship service and post them on our website? 
To find the recordings, navigate to uuberks.org. At the top of the page, there is a green box on the right side of the screen, with the title "Next Service". (A) If you click on the next line of text (the title of the next service), you will be taken to a page with all the information about that service, like the Zoom meeting details. 
At the bottom of the green box, there is a "Service Archive" button. (B) Click on it to navigate to a page listing all of our previous services.  Click on a service title to see more details about the service and to view the video recording.

Are you having trouble connecting to Zoom services?
We have established a Zoom service tech line if you are having trouble logging into our Sunday service. If you do not get an immediate answer, leave a message and your call will be returned momentarily.Dial 484-925-1684.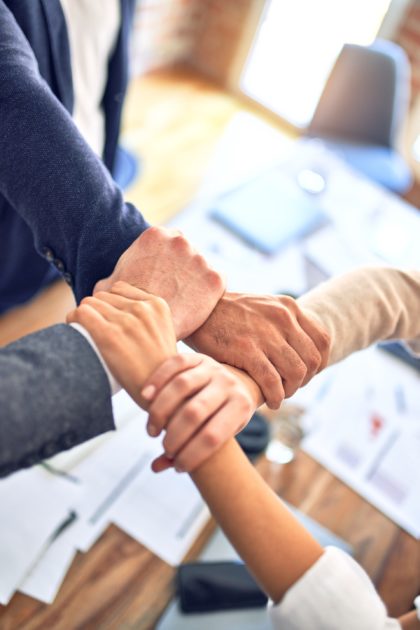 The point is that in almost every instance of our lives we are, if we pay attention, in the midst of an almost constant, if subtle, caretaking. Holding open doors. Offering elbows at crosswalks. Letting someone else go first. Helping with the heavy bags… Pulling someone back to their feet. Stopping at the car wreck, at the struck dog… This caretaking is our default mode and it's always a lie that convinces us to act or believe otherwise. Always.

Ross Gay
To hold open a door, offer an elbow at a crosswalk or help an injured animal is to keep faith with one another. It is to keep faith with life. Our careful, constant caretaking, our belief in ourselves and other trust in each other are all part of our human nature. As poet Ross Gay writes, "it's always a lie that convinces us to act or believe otherwise."
So how do we embrace and hold to faith in the midst of the messages that urge us to act otherwise? Or to put it another way, how do we continue to affirm and promote our UU principles of inherent worth and dignity, interconnection and beloved community when the world feels hostile or uncaring?
We do so by keeping faith with one another. We do so by honoring the importance of renewing trust and keeping promises. We do so by continuing to kindle the light of hope, joy and connection. As James Baldwin writes, "The moment we break faith with one another, the sea engulfs us and the light goes out."
This month we'll be exploring how to keep that light on by renewing faith in ourselves and each other.
Yours in faith,
Rev. Sandra
---
Practice, An Act Renewing Faith



When the word 'faith' came into the English language, it traveled from the Old French 'feid' by way of the Latin 'semper fidelis' (always loyal).  It's meaning had nothing to do with belief in the absence of proof but instead with keeping promises.  'Faith' was not a statement about belief, but about behavior.  Source
I know many people who are always loyal to their practice, their behavior, setting aside regular time to hone their craft.  They set aside time to play their scales, feel how the melody can move, changing between passages at first clumsily and then with more and more ease. 
I have not been one of those people.  If there's an immediate goal in front of me, sure.  That concert is coming up mighty soon, or I better learn the piece I need to teach tonight.  But I'm reminded of first learning to play the recorder.  Think of the first instrument you were ever taught in school.  Was it the recorder for you as well?  Or maybe it was the ukulele.  Remember how slow it was to change between one note or chord to the next.  Remember how awkward you first felt to do something new?  But you kept at it until the school concert or through each year of school, or till you felt ready to play or sing something for friends.  
It won't be today, it might not be tomorrow, but someday, sometime you will play or sing better than you dreamed possible.  This month, I'm going to strive to renew my relationship with regular practicing.  I will go slower, I will set shorter goals each week, I will learn something new, I will share what I've learned with family and friends.  
This will be done not as an act of something I should do but as what Soulful Home curator, Theresa Honey-Youngblood suggests as "a  kind of learning-prayer, sending faith for a better future out into the world." (see 'The Extra Mile' of soulful home packet for March)
---
by nadine j. smet-weiss
spiritual director

when I look 
honestly
at the world
which is 
my mirror
the reflection i see
appears to be 
a mangled mess
entangled with
exquisite beauty
raw material for
life imagined
may love guide
my daily contribution