Weekly News for the week of:
May 1, 2022
The youth group will offer a service about the magical and grounding qualities of circles. Their shape has universal archetypal power, reflected in the sun, the moon, flowers, our eyes, and our cells. Where do we fit in the circle? What does the circle with its no beginning and no end, its center, its unity, beauty, and equality have to teach us as a community?
Tonight – FRIDAY
7:00 PM:
Tonight we have a story that explores how we are all different and that makes us all the more beautiful! Can you imagine how boring the world would be if we were all exactly the same?  Based on the fable by George Reavis, The Animal School is a wonderful story that reminds us to embrace the things we are good at and understand that it is OK to do things differently.  
SATURDAY
6:30 PM:
Youth Group meets to prep for Sunday's service
SUNDAY
9:45 AM :Adult RE 
In Person: in 1st floor chalice house with Jayné Park-Martinez and Be Young

Creating our CommUUnity Together Jayné and Be lead us in dreaming about what we'd like to explore together as we develop this program. What's beauty shall we create together? [soulful home packet]
9:45 AM: Children's RE  
Elementary Ages:  Onsite and Online, email director.religious.education@uuberks.org by Saturday noon if you'll be attending online
On site: in Kidspace (* teens may help, let us know you'll be coming)

RE Hangout – "Celebrating the Beauty in Others" –Our theme this month is "Nurturing Beauty." In this lesson, we reflect on how important it is to understand and celebrate that we are all different, including the way our bodies and brains work. This lesson holds up and explores how we can appreciate the beauty in others and celebrates it in all its forms. We will also explore the concept that we don't need to conform or act as others do to be beautiful. This lesson also helps us to remember that another way we appreciate and celebrate beauty is by remembering that there is no such thing as normal, and no settled definition of what beauty is! 

Our faith reminds us, when it comes to nurturing beauty, we need to "Appreciate It" in all its many forms, and that celebrating the beauty of others comes from understanding, awareness, and empathy. 

 link sent via Remind 1 hour before class.  If you need access please email Ebee (director.religious.education@uuberks.org)
10:30- Worship Service- All Ages
Monday – Thursday 
Daily posts on our new covenanted RE Facebook page 
https://www.facebook.com/groups/UUBerks.RE.page/?ref=share
check out our Remind classroom. 
If you need to signup link here: remind.com/join/refuucbc
Spring Congregational Meeting
The Spring Congregational Meeting is scheduled for Sunday, May 15, 2022 at 11:45 AM in person and via Zoom meeting following the service. These semi-annual meetings of the congregation are required by our By-Laws, but they are also an opportunity for you to become informed about the work that your fellow congregants are involved in and for your voice to be heard. 

Food Bank Update and Call For Volunteers
We have a new coordinator for the FUUBC monthly food pantry! As previously announced, Brian Kammerer needed to step down from this position, and Mark Burton has stepped up to fill the role! Mark has been volunteering for a few months and has already been preparing to lead May's distribution day.  Thank you Brian for your years of service in this capacity – you will be very missed! 
With this change in leadership, we also need more volunteers to help on distribution day, which takes place on the first Thursday morning of every month at the parking lot located on 5th and Cherry streets from approximately 9am-1pm. The next one will take place on Thursday, May 5th (next week).
This is a great opportunity to help in our community and engage with people from diverse backgrounds!
Tasks include:
food setup
registration and communication with recipients (Spanish fluency would be helpful)
distribution of food
clean up
Training will be provided. Contact Mark Burton at selliott42@comcast.net with questions or to volunteer
Join us on Monday May 2nd, @ 7:00pm. We will be taking a contemplative pause, as we turn our attention to what is blossoming in our lives. Contact Nadine Smet-Weiss (njw1258@hotmail.com or 484-333-4015) for further information or to receive the zoom link for these gatherings
You Can Count On This
DRUUMM Public Worship
May 4th, 2022
8:30 PM Eastern/ 5:30 PM Pacific
RSVP https://tinyurl.com/DRUUMMPublicWorship by May 3rd
Rev. Tyler Coles, Guest Preacher
Dr. Zanaida Robles, Musical Artist
Faith can be both a guiding light and sustaining force throughout the course of one's life. Yet in a world that is all too cruel and harsh, faith can be twisted, becoming instead a tool that fosters both isolation and a sense of underwhelm. What do we do when this happens for us as Unitarian Universalists? Come, let us gather in the fortifying spirit of love made known in community as we re-member ourselves, for ourselves, in the presence of all that we choose to name as Holy.
Our Worship & Fundraiser is an opportunity for the wider world of Unitarian Universalism to connect with DRUUMM and be in community together. The Worship is open to everyone while prioritizing space for Black, Indigenous, and People of Color. We particularly encourage our DRUUMM members in multiracial families and White antiracist allies to join. 
RSVP for Church Picnic & Celebration for Rev. Fees
Join us on Sunday, May 22nd at 12 noon for a picnic to celebrate Rev Dr Sandra Fees Retirement (and the Service Auction Basket Raffle). We will be gathering at the Farming Ridge Park – Pavilion in Exeter at 6075 Farming Ridge Blvd Reading, PA 19606.
The church will provide hamburgers/hotdogs/veggie burgers with all the fixings. We are asking everyone else to bring something to share.  Please let everyone know in the rsvp below on what you are planning to bring, so we don't have too many duplicates.
If you are planning to attend, please sign up here by Friday, May 15 at 6PM.
Questions, contact Frank & Lisa Wilder at bfls.wilder@gmail.com ;(or by phone at 484-897-0234)
CELEBRATING REV. DR. SANDRA FEES RETIREMENT
CHURCH PICNIC
Sunday, May 22, 12-3 pm
Festive party at the Farming Ridge Park in Exeter. This will be a time to gather outside together, share in a potluck lunch, and celebrate Rev Sandra as she prepares for retirement. Watch the Univoice for more information.
WORSHIP SERVICE 
CELEBRATING OUR SHARED MINISTRY
Sunday, June 12, 10:30 am
This service will include Rev. Sandra's farewell sermon 
and a special video.
WORSHIP SERVICE
SUNDAE SUNDAY
Sunday, June 19, 10:30 am
This Sunday will be Rev. Sandra's last service with us. Join in this fun, interactive service followed by an ice cream social.
FAREWELL MEETINGS WITH REV. SANDRA
by appointment
sign up here
Members and friends who would like to meet with Rev. Sandra in person, by phone or on zoom may sign up for one of these times (or contact Rev. Fees to find another time):
Tuesday, May 24 – 2 pm, 3 pm
Wednesday, May 25 – 2 pm, 3 pm, 7 pm
Thursday, May 26 – 11 am, 1 pm
Wednesday, June 1 – 3 pm, 4 pm, 7 pm
Thursday, June 2 – 1 pm, 2 pm, 7 pm
Tuesday, June 7 – 11 am, 1 pm, 2 pm
Friday, June 10 – 11 am, 1 pm, 2 pm
Tuesday, June 14 – 11 am, 1 pm, 7 pm
Save the Date for Pride Fest
Mark your calendars for the LGBT Center of Greater Reading's PRIDE FEST on July 17th, 2022. Come out and show your support for our LGBTQ Community with a day full of music, vendors, food and FUN! We will be asking for volunteers to staff the FUUBC table as the date gets closer. Please consider helping out.

Update on Parking Options
Free parking is available on Sundays on the street and in the library parking lot.
The parking garage across the street (4th and Cherry streets) has changed to a pay by app system. The app is called ParkMobile. It can be downloaded in the apple store or on the google play app. At this time we are unable  to offer discounted parking vouchers.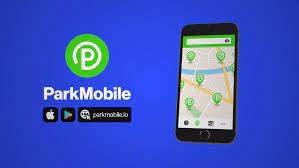 Are you having trouble connecting to Zoom services?
We have established a Zoom service tech line if you are having trouble logging into our Sunday service. If you do not get an immediate answer, leave a message and your call will be returned momentarily.Dial 484-925-1684.
Awakening – from Rev. Sandra's Study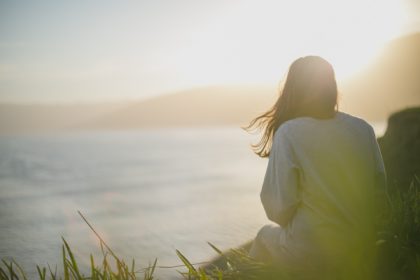 Rev. Dr. Sandra Fees, April 2022
You tell me to live each day / as if it were my last. / But why the last? I ask. Why not / live each day as if it were the first— / all raw astonishment, Eve rubbing / her eyes awake that first morning, / the sun coming up / like an ingénue in the east?

~ Linda Pastan, Imaginary Conversation
What would it be like to live each day as if it were the first? This is a question I am sitting with these days. I envision retirement as a vital time to reawaken to that raw astonishment. I don't see it as a time to live as though each day is my last.
I look forward to more unstructured time and also more time to be curious about the question "who am I now?" I will still be a minister. I will still participate in clergy groups and UU circles. Very likely I will preach from time to time and perhaps occasionally officiate at rites of passage for friends and family. But my role will be changing. I will no longer be a congregational minister. I will no longer be your settled minister. I will be awakening to something new.
And I wonder, what would it be like for you to live each day as if it were the first? What would you be awakening to? What choices might you make for yourself to bring that vision a little closer to being a reality?
With love,
Rev. Sandra
---
"I was today years old when…"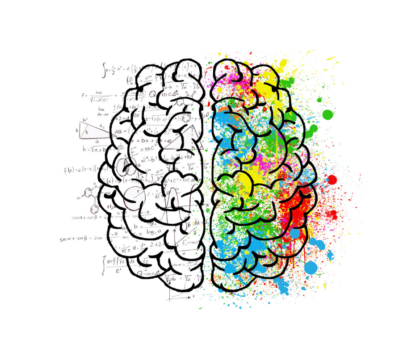 uuberks.org/wp-content/uploads/2022/03/Untitled-design-3-768×644.png 768w, uuberks.org/wp-content/uploads/2022/03/Untitled-design-3.png 940w" width="300″ style="border: 0;height: auto !important;outline: none;text-decoration: none;-ms-interpolation-mode: bicubic;">
I love a good meme and this one is a classic at this point… "I was today years old when…"
Often these realizations feel like a jolt, an awakening to something new to me. They often feel like a paradigm shift – a big Eureka moment – the way I was doing something isn't the way it has to be! Or – I never knew that!
I love the enthusiasm behind a lot of these posts. To celebrate awakening to something new can be a great way to live into experimentation and play. Another way to put this is "I was today years old when…" captures one way to draw from our first of six UU sources "the sense of wonder we all share."
What understanding did you wake up to lately?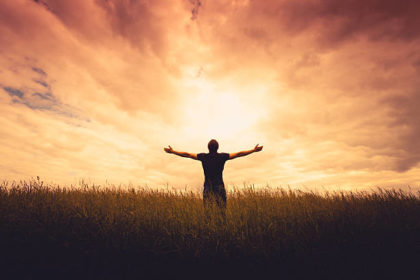 by nadine j. smet-weiss
spiritual director
now 
is the season
to come alive
awaken
to the power
of the light
you bear
embody 
the gifts
that are
yours
to give
open your arms
to receive
what others
live to share
now is the season
to come alive
awaken to
the love
you are