Weekly News for the week of:
May 29, 2022
One way to nurture beauty is by sharing of ourselves. This sharing can help us live more fully into our UU principles. And when we share ourselves, we also inspire others to do the same. This Sunday members of the Thomas Paine UU Fellowship (TPUUF) in Collegeville will be joining us virtually.
Tonight – FRIDAY
7:00 PM:
From Our SoulMatters Team: Here is a story about how we can all nurture beauty by sharing and giving of ourselves. Doing the very best that we can to help and to give is beautiful, and it is important that we honor and lift up that beauty. This story will help us explore how others have shared of themselves and give us inspiration on how we may do the same. 
SUNDAY
9:45 AM :Adult RE 
In Person: in 1st floor chalice house with Ginny Chudgar 

Nurturing the Beauty of Helping Our Community we will gather for a time of reflection and community centered around helping our community. [soulful home packet]
9:45 AM: Children's RE  
Elementary Ages:  Onsite and Online, email director.religious.education@uuberks.org by Saturday noon if you'll be attending online
On site: in Kidspace (* teens may help, let us know you'll be coming), Online available.  With Ms Erin & 

Ms Cookie 

RE Hangout – Making Posters for Our Family Promise walk – next week 🙂 

 link sent via Remind 1 hour before class.  If you need access please email Erin (epcjjc@gmail.com)
10:30- Worship Service- All Ages
Monday – Thursday 
Daily posts on our new covenanted RE Facebook page 
https://www.facebook.com/groups/UUBerks.RE.page/?ref=share
check out our Remind classroom. 
If you need to signup link here: remind.com/join/refuucbc
Time for a UU Parent and Caregiver Potluc

k
Amber and Nate Brown will be hosting to the next UU Parent and Caregiver Pot luck dinner at their home located at 614 Jefferson St in West Lawn on Friday May 27th from 6-8pm. Bring a lawn chair for a campfire and smores. Please invite anyone who might be interested or new to the church, and let Amber know what dish you will be bringing. Everyone welcome!
Call or text any questions to Amber at 484-336-0990 or Nate at 484-336-0990.
New to the UU Parent and Caregiver group? This group is a supportive forum for discussing raising UU kids and socializing with other UU Parents and caregivers. We rotate as hosts and have a potluck dinner and discussion on Friday or Saturday nights from 6:00-8:00. Any members or friends of FUUBC and their children are welcome!
Find out about our events by joining our Facebook group: UU Parenting Group – First Unitarian Universalist Church of Berks County or reaching out to one of our group administrators (Amber Brown, Lynn O'Brien or Rachel Liberatore) 

Contemplative Companions June 2022
Join us on zoom, Monday June 6th, @ 7:00pm as we gather to explore and share about ways we might care for ourselves and each other in this season of transition time. For further information, including the zoom link, contact Nadine at njw1258@hotmail.com or (484) 333-4015.
Food Bank Update and Call For Volunteers
We have a new coordinator for the FUUBC monthly food pantry! As previously announced, Brian Kammerer needed to step down from this position, and Mark Burton has stepped up to fill the role! Mark has been volunteering for a few months and has already been preparing to lead May's distribution day.  Thank you Brian for your years of service in this capacity – you will be very missed! 
With this change in leadership, we also need more volunteers to help on distribution day, which takes place on the first Thursday morning of every month at the parking lot located on 5th and Cherry streets from approximately 9am-1pm. The next one will take place on Thursday, May 5th (next week).
This is a great opportunity to help in our community and engage with people from diverse backgrounds!
Tasks include:
food setup
registration and communication with recipients (Spanish fluency would be helpful)
distribution of food
clean up
Training will be provided. Contact Mark Burton at selliott42@comcast.net with questions or to volunteer
CELEBRATING REV. DR. SANDRA FEES RETIREMENT
WORSHIP SERVICE 
CELEBRATING OUR SHARED MINISTRY
Sunday, June 12, 10:30 am
This service will include Rev. Sandra's farewell sermon 
and a special video.
WORSHIP SERVICE
SUNDAE SUNDAY
Sunday, June 19, 10:30 am
This Sunday will be Rev. Sandra's last service with us. Join in this fun, interactive service followed by an ice cream social.
FAREWELL MEETINGS WITH REV. SANDRA
by appointment
sign up here
Members and friends who would like to meet with Rev. Sandra in person, by phone or on zoom may sign up for one of these times (or contact Rev. Fees to find another time):
Save the Date for Pride Fest
Mark your calendars for the LGBT Center of Greater Reading's PRIDE FEST on July 17th, 2022. Come out and show your support for our LGBTQ Community with a day full of music, vendors, food and FUN! We will be asking for volunteers to staff the FUUBC table as the date gets closer. Please consider helping out.
Update on Parking Options
Free parking is available on Sundays on the street and in the library parking lot.
The parking garage across the street (4th and Cherry streets) has changed to a pay by app system. The app is called ParkMobile. It can be downloaded in the apple store or on the google play app. At this time we are unable  to offer discounted parking vouchers.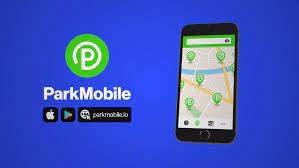 Are you having trouble connecting to Zoom services?
We have established a Zoom service tech line if you are having trouble logging into our Sunday service. If you do not get an immediate answer, leave a message and your call will be returned momentarily.Dial 484-925-1684.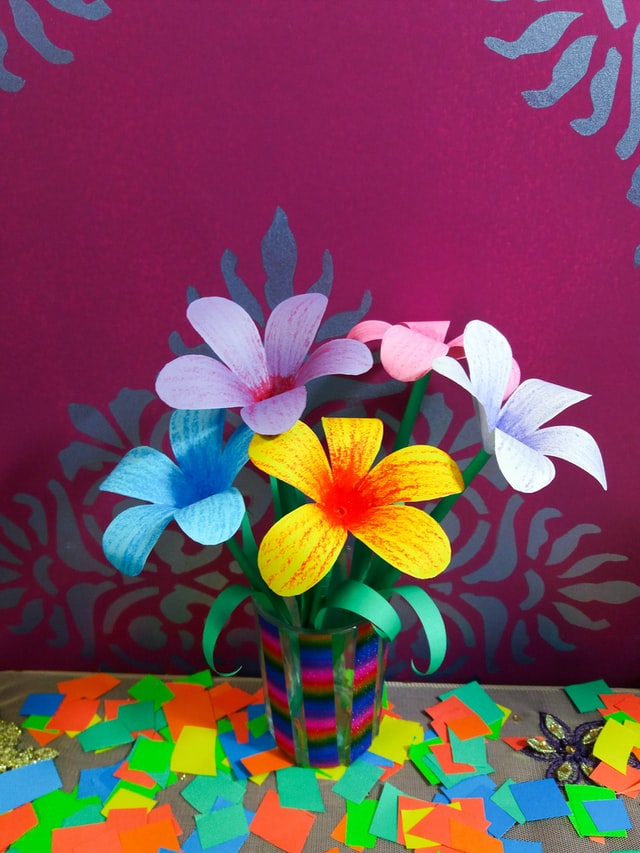 Nurturing Beauty by Rev. Suzelle Lynch
Our community is filled with beauty!
When you open the door to greet me, that's where the beauty begins.
When you share with me what's important to you, beauty is there as I listen.
When we join hands to practice compassion, beauty's heart blooms like a flower.
When we teach or learn or work for justice, beauty abounding sparks joy in all.
This community is truly filled with beauty. I have been spending time reflecting on the many years we have spent together nurturing beauty together – in our church, in Unitarian Universalism, in the local community and in each other's lives.
When you opened the door to greet me 18 years ago, that's where the beauty of this spiritual community began for me. But of course, beauty was part of this congregation long before I arrived. This church already had a history – now 190 years of history – of practicing compassion, teaching, learning, justice-seeking, worshiping. I'm confident that beauty will continue to abound in the years to come. I'm sure beauty will abound when the Interim Minister arrives this summer, and then when the next Settled Minister is called. I'm confident in your passion and commitment to the values and principles of Unitarian Universalism to keep on nurturing beauty together.
And I'm confident that this month we will continue to nurture beauty together. I'm looking forward to exploring the theme of "Beauty" in worship throughout the month of May. I'm looking forward to celebrating our beautiful shared ministry at the Church Picnic on May 22. I'm also looking forward to one-on-one meetings with members and friends this month and also in June. And we'll continue the celebrations in June.
Yours in faith and love,
Rev. Sandra Fees
---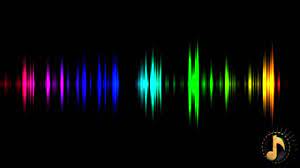 John O'Donohue writes "One of the huge confusions in our times is to mistake glamor for beauty…"
This rings true to me.  Too often we fixate on the glamour of The Louvre or a concert stage.  Not often enough do many of us take the time to create beauty and maybe more importantly celebrate the beauty that we already have.  
You may think that your ability to create is not enough for beauty, that's glamour talking.  
That's the voice you've let live in your head rent free for too long.  
The act of creating can be enough.  
There is beauty in the bowl of oatmeal you microwaved for breakfast and plopped down on the table.  It fed someone.  
There is beauty in the stick figure drawing you etch out to demonstrate a point.  You shared it.
There is beauty in the thank you note you write begrudgingly because you feel like your words are not enough but you do it anyway.  
There is beauty in everyday things.  So very unglamours and beautiful all the same.
So too: 
There is beauty in the song half sung as you're going about your day. 
There is beauty in the song blasted at the top of your lungs while you're riding in the car getting from here to there.
There is beauty in the camp song that everyone sings a little out of tune, you all are singing together. 
Your voice doesn't sound exactly like the ones you hear on the radio.  That's ok.  It's not meant to.  
It's meant to be your voice and no one else's.  
Seek beauty.  Wherever you land in your search, it can be enough.
Yours in song,
Ebee Bromley, Director of Music
---
by nadine j. smet-weiss
spiritual director
did you rise
to meet beauty
in the mirror
this morning
walk out the door
to delight 
in its blooming
all about you
find it even
in a frowning face
enough to smile
in return
and then delight
to discover
it was 
everywhere present
waiting 
---