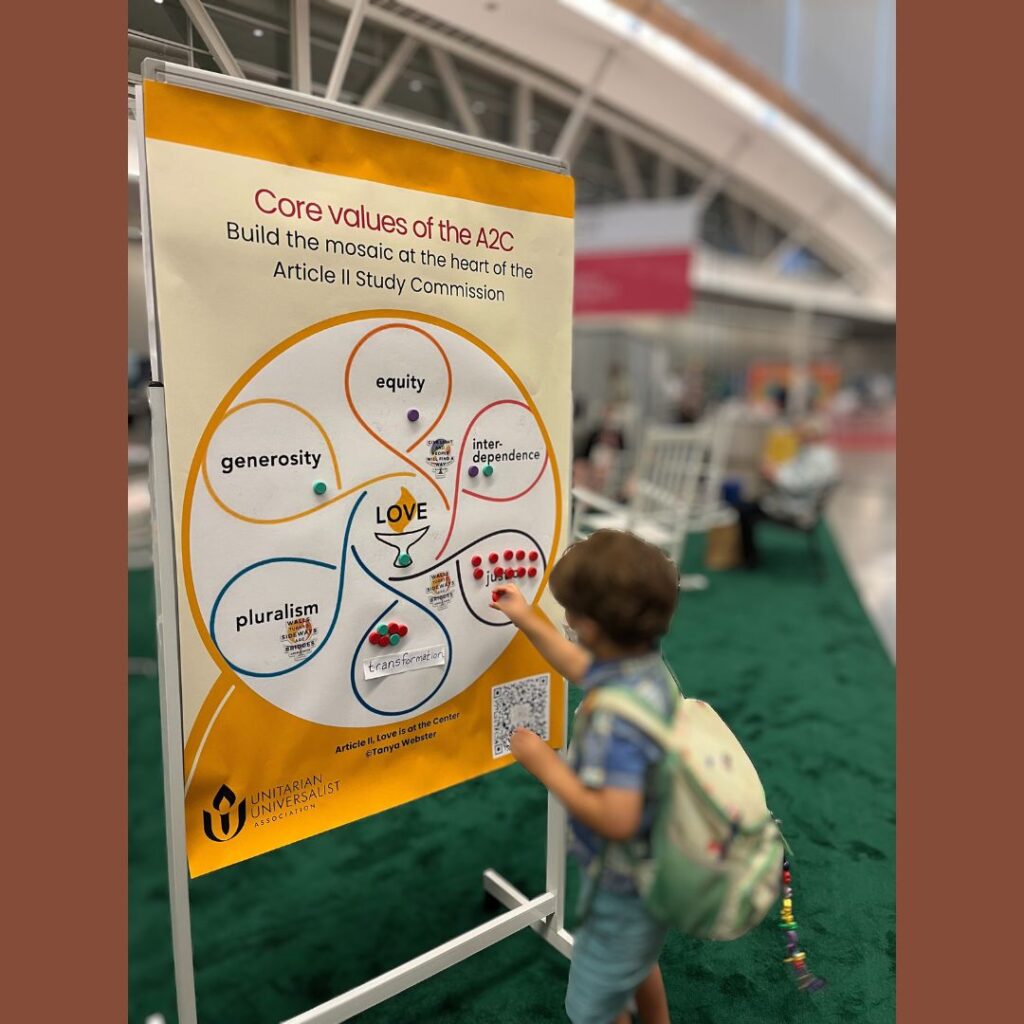 Here's one one snapshot from General Assembly. In the pic, A young child participates in a General Assembly exhibition hall interactive display of the core values proposal. The picture here was shared with permission from our young UU's mom.
This past week at General Assembly, thousands of UU's from across the globe and many ages gathered to worship. We gathered to wonder. We gathered to explore what we as Unitarian Universalists believe. One way we did this was to vote on the process of updating what's in Article two of the UUA's bylaws to continue. Article two is the section that holds what have been called our principles and sources, although, they've had a few different names through the years since the Unitarians and Universalists merged into one faith in 1961.
We as members and friends of all ages at the First Unitarian Universalist Church of Berks County will have opportunities throughout our year together to explore what we as UUs believe here and now and how we articulate that to serve us for the next fifteen years or so. I'm excited to be on this journey of exploration and imagination with all at UUBerks.
Yours in faith and learning,
Ebee Bromley
Director of Religious Education