Weekly News for the week of:
June 7, 2020
This Sunday we are delighted to welcome the Unitarian Universalist Congregation of Lancaster who will be worshiping with us. Together we will explore creating sacred spaces for ourselves and our families and how to carry that work into the world to create altars of justice.
Please plan to log on by 10:20 or 10:25 am so that you can establish a connection before worship is scheduled to begin. Please note that your mic will be muted and will remain muted for the service. Our service concludes with "virtual coffee hour" when members and friends are unmuted.
***This week during coffee hour, we will break into small groups for 15-20 minutes of focused conversation***
Missed Last Week's Service?


If you missed last week's service you can view the recordings on our Past Services page on our web site at http;//uuberks.org.  Click on the "Worship" link on the main menu and select the "Past Service" option.
Are you having trouble connecting to Zoom services?
We have established a Zoom service tech line if you are having trouble logging into our Sunday service. If you do not get an immediate answer, leave a message and your call will be returned momentarily.Dial 484-925-1684.
This Week in RE
Tonight – FRIDAY 6-4
Scroll down through this link for past stories.SUNDAY 6-7
All ages worship
For All: This week we come together to explore how we rise!
Seeds, Sprouts and Saplings (elementary ages): 9:45-10:15 AM

 zoom time with Ms Jayné and Erin.

Children's theater.  

Contact Sunday Assistant, Erin, epcjjc@gmail.com if you need the log-in info resent.
Coloring Sheet: "Love is the Spirit of this Church" coloring page
Activity: In our Time for all ages this week we visit two families who are creating sacred space in their homes.  For your sacred space – we are inviting all to bring the world in – use a piece of paper and crayon/pastel/pen etc to draw a heart – then write or draw in the middle – what change do you want to make in this world.

Youth Group: 11:45 -12:30 PM. 

Kai and Ginny lead this week's hang out session youth group.  For zoom link contact Kai Miller.
Coming Up Next week:
Monday – Thursday 
check out our Remind classroom post sent early next week. 
If you need to signup link here: 
remind.com/join/refuucbc
Daily posts on our new covenanted RE Facebook page
Just Call It a Protest – Plus a Week of Action
Dear Members and Friends, Tuesday night I joined the UUA Prayer Vigil. (watch it here.) One of the speakers urged us to stop using the term "Peaceful Protests." Instead, they said, just call them protests. Kareem Abdul-Jabbar makes a similar point, advising a "rush to justice" rather than judgment. You can read his LA Times op-ed, "Don't Understand the Protests?", here.
In addition to these two learning resources, I encourage you to check out M4BL (the Movement for Black Lives) "Week of Action." There you will find on-the-streets and online actions for June 1-7. And be sure to include in your regular news feed at least one African American news site, such as The Root.
This is a time for our religious community to deepen our understanding of racial inequity and further our efforts to dismantle the many forces of economic, racial, and political injustice. I encourage you to give special attention to resources and organizations created and led by Black people and to move outside your comfort zone.
Yours in faith and love,
Rev. Sandra
Family Promise will be having a virtual fundraiser – "Promisewalk"
Please register & start a team. It's $25/household. There are prizes and it's fun for all ages & pets too. People do not have to be from here to support this cause, they can do this from anywhere around the world. Please forward this and encourage all of your contacts to participate. The event is on all of our social media platforms which makes it easy to share and I've attached pictures as well.
Sponsorship opportunities are available, see details below, on link or in attachments.
Let's make the best of a difficult time in history and be better prepared to serve the increased need in the months to come.
Thanks for helping us spread the word and register here

Please join us as we lift our voices in support of the individuals who continue to be detained in the Berks County Detention Center and call on
Governor Tom Wolf
and the Berks County Commissioners to #ShutDownBerks!As part of the
#TsuruRising
weekend of action hosted by
Tsuru for Solidarity
, Japanese Americans and other allied communities are hoping to draw attention to the plight of immigrant detainees who are being held in the Berks County Detention Center.
This virtual vigil will feature a group of speakers that include Japanese American incarceration survivors and their descendants, frontline community members, and local advocates working within the Shut Down Berks Coalition.
A complete list of speakers will be added once all have been confirmed, but will include representatives from Tsuru for Solidarity, Japanese American Citizens League (JACL), Berks Stands Up, Sunrise Movement Berks, and others.
Objective:
– Raise awareness of the human rights violation happening at the Berks Family Detention Center
– Build solidarity amongst AAPI and frontline community groups around this campaign
– Discuss an Action Plan, including pressuring Governor Wolf to close the facility through an Emergency Removal Order (ERO)
About Tsuru for Solidarity:
Tsuru for Solidarity is a direct action, nonviolent movement of allied organizations within the Japanese American community working to end immigrant detention. Tsuru for Solidarity is a way to give voice to the moral outrage of the Japanese American community at ongoing mass detentions in the US and to show solidarity with front-line immigrant communities fighting injustice, mass incarceration, and deportation.
About the Berks Detention Center:
Pennsylvania is one of two states in the nation that hosts a prison for immigrant children, known as the Berks County Detention Center, the others being Texas. Families have reported verbal abuse, workers' rights abuses, medical neglect and in its first year of operation a mother was raped in front of other families.
…
Governor Wolf has known for four years that his administration could remove families from the abuse and neglect that they have been enduring in the Berks County Family Detention Center. The Governor's administration has done the bare minimum to right the immoral and illegal detention of immigrant families. Families continue to be abused under the state's watch. We need a Governor who goes beyond words, someone who takes action for the immigrant community. If he wants to count on the progressive vote, then he needs to act by issuing an emergency removal order on the Berks County Family Detention Center NOW.
In June of 2017 a federal judge ruled yet again that the detention of children is a violation of federal regulations. In December of 2019 Pennsylvania Auditor General Eugene DePasquale released a report calling for the closure of this site, stating in a press conference, "William Penn would likely be deeply embarrassed that this is happening on Pennsylvania soil." Yet the BCRC has done nothing to comply with the judge's order. The state is opening itself up to serious legal liability by facilitating BCRC ongoing violation of the court's order.
Virtual Celebration of Life for Roma Greth – June 20

A Celebration of Life Service will be held for Roma Greth on the Summer Solstice, Saturday, June 20 at 10:30 am. Roma was a long-time church member who was a welcoming spirit who loved animals and people. Her creativity is evident in the plays she wrote and produced. Please join in honoring her beautiful life. A zoom link will be provided next week.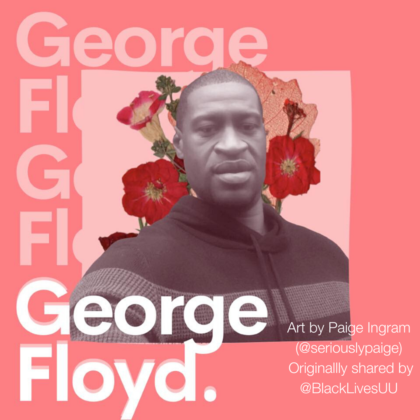 Dear Members and Friends,
I woke up at 4:30 this morning. The killing of George Floyd was on my mind and heart. How could it be otherwise? How is it possible not to respond with anger, despair, sorrow, grief, and sleeplessness? Sadly this act of brutality against a black man is not new. Nor are such acts of violence against black boys and black women new. We've seen it before – too many times. The history of racism, colonization, slavery, exploitation, and white privilege in this nation is long and tragic.
Our congregation has been on a journey to educate ourselves and dismantle racism and oppression in ourselves, our church, and other institutions. Just two weeks ago, our church voted to adopt The 8th Principle of Unitarian Universalism, affirming our commitment to building anti-racist, anti-oppression Beloved Community. What does this mean to us in this moment? What is being asked of our religious community right now, specifically those of us who are white?
Susan Frederick-Gray our UUA President writes that, "People of faith, particularly those of us who are white progressives, need to combat the systems of criminalization in our country. . . .We must all commit to dismantle white supremacy everywhere it shows up. We cannot advance the values of justice, equity, dignity, compassion, and interdependence without working to dismantle the culture of white supremacy. "
Indeed, we need to continue our work to educate ourselves and to ally with others in this work. We need to come together for dialogue and lament. And we need to work to dismantle white supremacy. Our ADORE group (A Dialogue on Race and Ethnicity) is in conversation about hosting a virtual conversation.
Meanwhile, let's not get distracted from this calling of ours. Let's continue the journey together – in love and grief.
Yours in faith,
Rev. Dr. Sandra Fees
Can You Help? A Request from Joan Bromley
I need a kidney donation for a kidney transplant. Because of my blood type and age, my wait for a compatible kidney from a deceased kidney donor is expected to be as long as 8 years. At the moment there are 100,000 people in the US waiting for a kidney donation.
I feel very uncomfortable asking for help, but my doctor recommended that I ask if anyone would be willing to donate a kidney? Kidney donations from live donors last up to 3 times longer than ones from deceased donations. So, ideally a live donor is the best. Having a donated kidney provides a much better quality of life than doing hemodialysis or peritoneal dialysis.
If you are interested in possibly donating a kidney, please contact the living donor team, the number is 215-662-6200. There is a frequently asked questions page on the living donor website https://www.pennmedicine.org/for-patients-and-visitors/find-a-program-or-service/transplant-institute/living-donor-kidney-transplant. Even if we aren't a match, if you'd be willing to donate to a kidney chain, many more people than just me could be helped. Thanks for your consideration. I really appreciate it.
In Love and Gratitutde,
Joan Bromley

When Can Our Church Gather In Person? – An Update
Some of you have already read or heard the updated guidance from the UUA related to reopening of our UU congregations. I know that I am grateful for their care and attention to offering us their recommendations and answers to the questions that are on all of our minds: When can we reopen our church to in-person gatherings? How can we begin to gather safely?
After consulting public health experts, the UUA has recommended that our congregations continue to meet virtually. They have further recommended that we plan to meet virtually for the next year through May of 2021.
While a shorter time-frame might be a low or moderate risk for some of our members, we have many congregational members and leaders who are at high risk. As a community, we need to give priority to the most vulnerable among us. Additionally, we are learning that religious gatherings are highly contagious events and that a long trajectory for the pandemic is predicted.
Our congregational leadership will be paying close attention to the ongoing guidance of the UUA as well as to the recommendations of local and state public health experts in determining our congregation's reopening timeline. If conditions improve significantly and more quickly than predicted, small in-person gatherings or some offsite activities may become possible sooner.
I miss our in-person gatherings even as I am grateful that the church continues its mission and ministry. Through worship, religious education, pastoral care, and social justice – and so many other ways – we continue to live our values and endeavor to build Beloved Community.
In love and faith,
Rev. Dr. Sandra Fees

Worship Tech-Slideshow Coordinators Needed
The worship team is looking for a few more volunteers who can run the Sunday morning slides during worship. Volunteers are on duty once every 4 to 6 weeks. You will get training and rehearse with the worship team the week prior to the service you are supporting. Rehearsals are held Fridays from 5-6 pmYou will need familiarity and ease using Zoom and slides (we use Google Slides which are similar to PowerPoint) as well as a strong internet connection. If you are interested or have questions, please send a email to g.worship.tech@uuberks.org.
Looking for Volunteers to make PPE (masks, gowns and headbands)
Did you know that our local health care professionals are in need of personal protective equipment?  Did you know that members of our congregation who work in health care would appreciate additional masks and gowns, enabling them to change ppe more frequently?  Did you know that there are families in the city, and homeless people
in the city, who need masks?  Did you know that FUUBC has nurse-approved patterns?  Can you sew?  Can you donate money for fabric?  Can you help distribute masks?
Have you answered "Yes", and are eager to help?
Please contact Ginny Chudgar
ginny.chudgar@gmail.com     610-678-8599    610-223-8240

Are You Stressed, Lonely, Bored? Would You Like a Conversation Partner?

The pandemic is affecting us all in a variety of ways and, for some, the effects include feelings of isolation, boredom, and stress. Having a good conversation partner can help ease those stressors. Our church, through the Caring Circle, is coordinating regular conversation partners to build connection and offer companionship. Conversation partners will touch base regularly (by phone, email or regular mail) and provide a space to exchange stories, gratitudes, and sorrows.
If you are interested or want to learn more, please contact Rev. Sandra at minister@uuberks.org or the Caring Circle at g.caring.circle@uuberks.org.
5 Reasons To Attend Virtual General Assembly June 24-28
There are countless reasons to attend General Assembly. But here are 5 to consider this year:
Featured Speaker Series – including Roxanne Dunbar-Ortiz, an historian, writer, and professor emeritus in Ethic Studies at California State University and author of ​the award-winning 2019-2020 UU Common Read An Indigenous Peoples' History of the United States.
General Sessions (registration not required) – including reports by UUA president Susan Frederick-Gray, presentations by the UU Service Committee, social justice actions of immediate witness, and other social justice statements.
Worship – including Synergy Bridging Worship (registration not required), a transformative multigenerational worship.
Ware Lecture – by Naomi Klein, the inaugural Gloria Steinem Endowed Chair in Media, Culture and Feminist Studies at Rutgers University, and an award-winning journalist and New York Times bestselling author of On Fire: The (Burning) Case for a Green New Deal (2019), The Battle for Paradise: Puerto Rico Takes On the Disaster Capitalists (2018), and others.
Programming – including numerous workshops on anti-racism, climate justice, and spirituality/theology.
To register ($150) or learn more about Virtual GA, click here.
Giving Options in a time of coronavirus
We know that these are uncertain times and that some of our members and friends are being impacted financially as well as in so many other ways. For those who are able to make a gift or continue to contribute to their pledge, we have added some options. In addition to accepting checks and signing up for electronic giving, you can also now make your gifts from the website and via text. Here are the details:
You can now give online on our website UUberks.org by clicking on the online giving tab or clicking
here
You can also give by downloading the GivePlus app on google play and the App store below. You can easily locate our church by zip code 19602
Covid-19 UU Berks Community Response Fund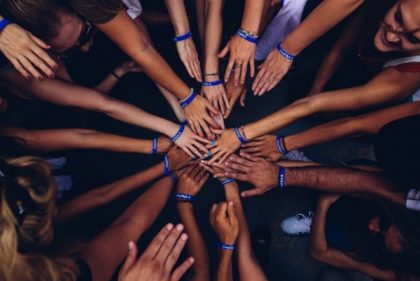 In response to Covid-19, UU Berks is establishing a "Covid-19 community response fund" as a sub-category of the existing Minister's Discretionary Fund (MDF). Donations to the "Covid-19 community response fund" will be used to fill critical gaps in the lives of individuals and families in Reading and Berks County that are the result of Covid-19.
Assistance may include one-time payments of phone, gas, electric, rent, or mortgage expenses resulting from lost wages or other Covid-19 related impacts. Recipients will be church members and friends or individuals and families referred by church members. Contributions may be made by check to First UU Church of Berks County (FUUBC). Write "Covid-19 MDF" on the memo line.
You may also make a contribution to the Minister's Discretionary Fund for the ongoing hardships affecting church members and friends by sending a check to FUUBC and writing "MDF" on the memo line. Contact Melissa Medina, office administrator, at office@uuberks.org or Rev. Dr. Sandra Fees at minister@uuberks.org if you have questions.
Are You in Need of Resources?
Are you experiencing financial or grocery needs? The church community can provide a box of dry-goods groceries on a Thursday for pick up at the church or grocery cards to shop at Giant or Weis. For assistance with these or other needs, please contact by email Rev.Dr. Sandra Fees or the church office. You may call the church office at 610-372-0928 or email office@uuberks.org

Top 3 Spiritual Essentials in Troubled Times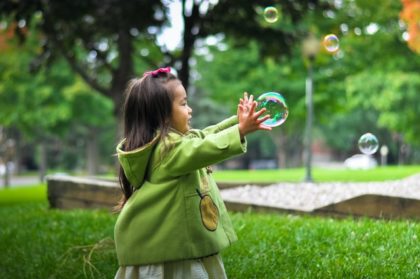 From Rev. Sandra's Study
I don't think it is too much to say that play can save your life. It certainly has salvaged mine. . . . Play is the vital essence of life. It is what makes life lively.

Stuart Brown, author of Play: How It Shapes the Brain, Opens the Imagination, and Invigorates the Soul
Dear Members and Friends,
I have been spending a lot of time wondering about what I need most spiritually in a time of trouble like this one, and what our religious community needs most right now. There's no one answer. But here are my top three picks for the month, all of which can lead to greater compassion for self and community:
Sacred Space. I need sacred space. Religious traditions call that Sabbath time. This isn't just the ordinary run-of-the mill stuff of my schedule. Sabbath is time set apart. Time for rest, renewal, creativity. Time for attending to the spirit. By honoring the Sabbath, I deepen my connection to the holy and by extension to all of creation.
Sacred Play. In times of stress and trouble, sacred play can be a balm to the spirit. Sacred play is intentional. It is done without being goal-driven for the sheer pleasure of playing. When's the last time you allowed your spirit to be soulfully reinvigorated by playing?
Sacred Connection. Being rooted and inspired by my UU faith is a third way I fortify myself. June is the time of our annual UUA General Assembly when we come together by the thousands – this year virtually. Our community will have the unique opportunity to connect in a powerful collective worship experience on the last Sunday of the month with other UUs across the country and world.
I hope you'll take a few minutes to consider these sacred avenues to refresh your spirit – and consider what else you would add to the list.
Yours in faith and love,
Rev. Dr. Sandra Fees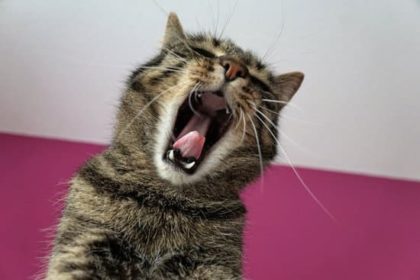 Some two and a half months into bringing church into our homes through the telephone wire or internet box we'll be exploring what we do to create sacred space, sabbath, outside of those connections.
I started thinking this week – what do I already do and have to create sacred space in my home. I could write about how sacred space comes in through singing a hymn to myself or listening to a playlist. Sabbath space is slightly different though. It's the act of setting aside time and space for worship, rest and connection.
So I'm going back to basics this month. In my voice studio – when I have a new student there are two exercises I do with them. Both exercises help set aside time and space for lifting up what is worthy in the voice (worship), (rest)ing our everyday speaking voice, and connecting with our voices.
The first involves breath work. "Can you measure your inhale? Can you count your exhale?" I ask them.
The next exercise is to make sound. It's that simple and it's that hard. I ask them to gather their sound up with a long inhale and then let that sound go – to let sound bubble up from the deepest part of themselves and slide to the highest and find it's way back to the middle.
This siren, this wail, this utterance when done with abandon is a sound of compassion. This action requires you to notice your own air, feel when it's moving and responding with sound. It's a sound many of my newer students feel unsure or embarrassed about. There has been a long time since they have called their voices to be that free.
Many of us, as we're exploring this new sabbath practice might feel unsure, or embarrassed or that we're not doing it right. But the only way to start is to start. Set aside time and space with using sound. I will be using a holy wail to mark that time.
What sacred space do you already create in your home?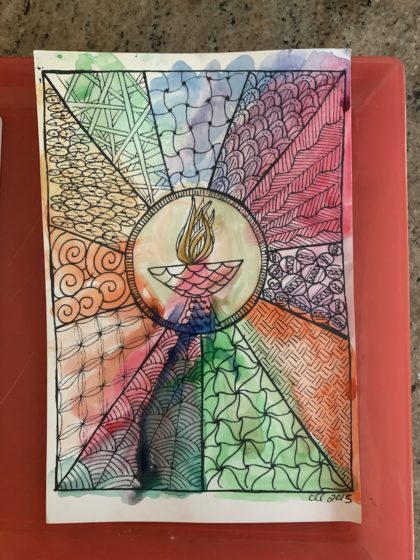 In May Kent, Ms Erin and I have been sending out postcards to the children and youth at UUBerks. On the picture side they had a coloring sheet. It was a white background and black lines. It was full of possibility. The image for this post is T. Hauk's creation he filled in with watercolor.
This month we continue to strengthen our connections in new and creative ways. I'm inviting you to enter into a fun and simple spiritual practice that UU religious educator Kimberly Sweeny shared with me. In 2015 Kim started writing letters! MAGICAL letters. The Soulful Home packet explains:
"She was feeling blue at the end of a long and difficult winter where she lived, in New England. (And it gets COLD in New England.) She probably
missed playing outside with friends. She probably missed being able to go to friends' houses to hang out. And she probably missed seeing friends' beloved faces, and getting and giving hugs, high-fives, or waves hello with twinkly-eyed smiles. Maybe this is how you feel this month, after a long and difficult winter, and then spring, of living in the pandemic.
Kimberly knew she wasn't the only one who might need some connection and kindness in hard times. So, she started sending her people letters, real letters, sent in the mail–and she made them wonderful–magical, even! She surprised people with clever, colorful, unexpected missives until the hard times became better.
Our neighborhoods may still not be places where it's safe and wise to wander about and make contact with others. So again this month, we're imagining a neighborhood of the whole country, continent, or even world!! And, instead of us looking for treasures, we're going to scatter treasures, through our letters.
In letters to friends and family members, challenge yourself to include at least three of the following:
One each of these rather silly words (in a natural, conversational way): cactus, rolling pin, zesty, crimped, zoom, and quaver.
A letter written or typed with each sentence in a different color.
A letter typed with an old, "real" typewriter.
A note that starts with the words, "Thank you…"
A drawing or printed-out photograph of you wearing a funny hat
A quote from a famous UU
Add confetti into your envelope along with your letter.
A home-made bookmark (link) (youtube tutorial)
A string of paper dolls (link for tutorial)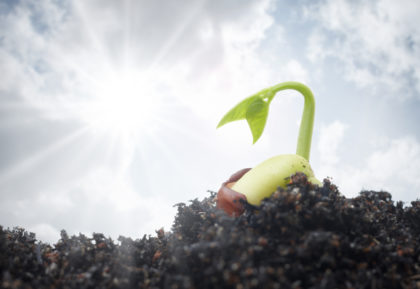 by nadine smet-weiss,
spiritual director
in these days
of shutting down
what longing
is breaking open
in you
like seed
seeking light
urging you to be
the space for
some new form
of life in the world
Upcoming events
Finance Meeting
Sun, June 07, 9:00 AM
RE Kids Hangout
Sun, June 07, 9:45 AM
Youth Group – Virtual
Sun, June 07, 11:45 AM
Choir Rehearsal
Wed, June 10, 7:00 PM