Weekly News for the week of:
October 10, 2021
This morning we'll look to the wisdom of the Universalist side of our religion. What insights and gifts does Universalism offer that help bring people together? Today is our monthly share-the-plate collection, this month for Habitat for Humanity. Send your check to UU Berks and write Habitat on the memo line.
A Message From The Church Office:


If you are in need of a current directory please email Melissa at office@uuberks.org
Not too late for CROP
Walk
The Reading-Berks 40th annual CROP Walk is coming Sunday, Oct. 10, and you can help First UU's team by walking at Grings Mill; walking your own course; being a "Spirit Walker" virtually; or donating to the team! We're almost at our team goal of $3000, so thank you to the many of you who have supported the effort already!
 
To sign up for the team, go to the Web URL, www.crophungerwalk.org/ReadingPA and click the blue REGISTER button at the top right of the page. Each walker on the First UU team will receive a reusable tote bag with the CROP Walk logo.
To donate to the First UU team, go to the Web URL https://events.crophungerwalk.org/2021/team/first-uu-berks-county and follow the prompts!
 
Money raised by the CROP Walk benefits worldwide projects of Church World Service and a quarter of the funds stay local with Helping Harvest, the Berks / Schuylkill Fresh Food Bank, that supplies low cost food  for First UU's monthly food pantry.
 
Questions? Call Jim at 717 507-7237 or e-mail to jamesmbeidler@gmail.com

October 16th at 6pm Please join us live for a peaceful time of contemplative reflection in the sanctuary, accompanied by the acoustic music of one of our talented musicians. We will keep safety in mind by limiting our capacity to 20 people. Vaccination is required to attend this offering. Please forward your proof of vaccination to Melissa at www.uuberks.org
Deadline to sign up and submit proof of vaccination is 12pm on Friday October 15th. Sign ups made after 12pm will not be accepted.
signup genius link
www.signupgenius.com/go/20F0F45A5A92DA5FA7-masked1

ADORE A Dialogue On Race and Ethnicity and The Listening Cafe– Next Sunday
We have changed our meeting time to 7 PM on Sundays to accommodate parents and others. We will continue in a virtual format for the foreseeable future. 
The ADORE Listening Cafe on Sunday Oct. 17 at 7 PM we will feature our own experts in higher education. They will share what's happening on their campuses regarding racial justice (e.g., incidents, climate, trainings, programs, student activities, faculty & staff relations, diversification, etc.)  

-Kate Lehman and Rachel Liberator from Albright University  
-Tonya Wenger from RACC
-Carla Mannix from Alvernia Univ
-Lynn O'Brien from Montgomery County Community College

If you are curious about local activities to help the next generation, or if you work or study at a post-secondary institution, please join us on https://uuberks.org/adore
 
---
November 14th, again at 7 PM, we will be examining racism in the workplace.
And on December 12th, as the winter holy days approach we will look at the racial factors involved in creating the dilemma of the unhoused in our community.
Please plan to attend and bring your friends!  

Social Justice Committee Presents New Computers to Family Promise
Great job to our Social Justice Committee, seen here presenting computers to Family Promise Board Members and Executive Director Bethany Bower. The Social Justice Committee donated 2 flat screen monitors and 4 desktop computers that to be utilized by Family promise staff and families.

Sunday, October 24, 11:30 am-12:15 pm Zoom Platform We are offering this time for people who are new to UU Berks and would like to spend time with our minister, Rev. Dr. Sandra Fees, in a small-group environment. The conversation will be an opportunity to learn more about Unitarian Universalism, meet other newcomers, and ask questions you may have.
If you are interested in participating, please contact Rev. Sandra at minister@uuberks.org.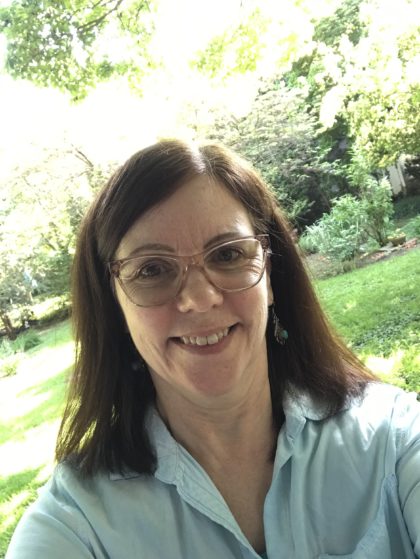 Lights, Camera, Action: Seeking Volunteers for Worship Tech Team
Your worship team is looking for a few Sunday morning volunteers to manage the sound board and cameras, set up mics, and handle other related tasks. There will be opportunities to shadow a worship tech and get training. We encourage anyone who may be interested to try it out and see if it's something you might enjoy. Volunteers manage the set up in-person in the sanctuary on Sunday mornings. Contact us at g.worship.tech@uuberks.org with questions or to volunteer. Or speak with Frank Wilder or Rev. Dr. Sandra Fees.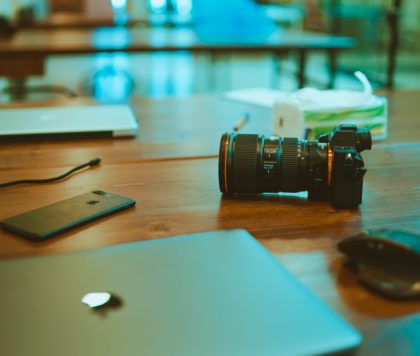 UU  Berks Websites 
Our church has 2 websites: one is public and one is private. Anyone on the Internet can access our public website at uuberks.org, but you have to be a member of our congregation to access the private UUBerks Member Info site at member-info.uuberks.org. Access is restricted, so you need to login with your email address & password.

 

What can you find on the UUBerks Member Info site?
Email contact information for our staff and all of our committees
The current version of the Church Directory, the Member Photo Album, as well as our current budget and board meeting minutes
Links to all of our recurring Zoom meetings
Help documentation and FAQs
Use the link below to register for either a 1-on-1 help session and/or an introduction to the website via Zoom.  You can also use the form to just post a question about the private Member Info website and request access.
https://uuberks.org/member-info-signup
Here are a few common questions and answers:
1)Why do I have to login to access this site?  This site is private and the information on it is for members only. By having a login, we can restrict access to those individuals that are FUUBC members.
2)I attend services all the time but I am not a member. How do I become a member?  We have a page on our public website with all of the details.  See https://uuberks.org/connect/become-a-member/ 
3)I have a Google account, but I don't remember my password.  (1) Go to the Google login page at accounts.google.com, (2) enter your email address, (3) click on the "next" button and (4) click on the "Forgot password" link.
Are you having trouble connecting to Zoom services?
We have established a Zoom service tech line if you are having trouble logging into our Sunday service. If you do not get an immediate answer, leave a message and your call will be returned momentarily.Dial 484-925-1684.
Giving Options in a time of coronavirus
We know that these are uncertain times and that some of our members and friends are being impacted financially as well as in so many other ways. For those who are able to make a gift or continue to contribute to their pledge, we have added some options. In addition to accepting checks and signing up for electronic giving, you can also now make your gifts from the website and via text. Here are the details:

 
You can now give online on our website UUberks.org by clicking on the online giving tab or clicking
here
You can also give by downloading the GivePlus app on google play and the App store below. You can easily locate our church by zip code 19602
Cultivating Relationships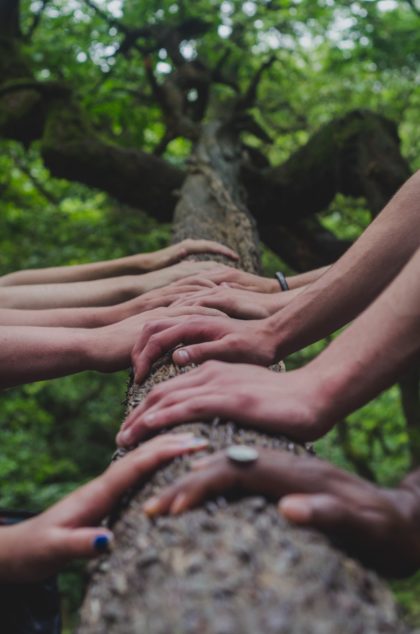 From Sandra's Study, October 2021
What is it that gives you the power

to make that change, to ask that question?

What is it that says you have done well,

that brings you to stillness, that holds you up in hard times?

It is relationship, the beating heart of our faith.

The Heart of Our Faith by Monica Jacobson-Tennessen
Unitarian Universalism places relationship at the center of faith. We believe it is connection that holds us in hard times and brings us to stillness. Connection helps us grow, learn, change. This month we'll be exploring how our relationships have been shaped as a result of the pandemic and what insights we have garnered as a result. What has physical distance and reunion after that time of distance revealed about our friendships, work relationships, church connections, and other aspects of life?
I know my assumptions and habits have been challenged and my understanding of relationship expanded. Some of my relationships have deepened. I have a fresh perspective on their importance in my life. I've also formed new friendships, relationships I wouldn't have likely developed if it hadn't been for virtual opportunities. And I certainly have a renewed appreciation for the power of in-person connection and the effect of being in the same physical space with others.
One of the primary lessons for me has been the power of being intentional. Sustaining relationships during the pandemic has meant that I've needed to be more intentional in scheduling time with and for the people I care about and the communities I am part of. It has meant recommitting to my relationship to the divine through spiritual practice and to myself through self-care.
How have your relationships been impacted? Please join me this month in an exploration of cultivating relationship.
Yours in faith,
Rev. Dr. Sandra Fees
nadine j. smet-weiss
spiritual director
go slow
look around
take notice
pause
pay attention
unhurry
be 
here
now
this season
this day
this moment
this breath
this life
connected