Weekly News for the week of:
October 1, 2022
Yom Kippur, the Day of Atonement, is considered the most important holiday in Jewish faith. This day marks the peak of the 10 Days of Awe. Join us as we explore the lessons of Yom Kippur.
---
To attend on site, FULL VACCINATION STRONGLY RECOMMENDED: FUUBC strongly encourages all those who can be vaccinated to be vaccinated, including boosters as appropriate.
MASKING RECOMMENDED: FUUBC strongly encourages attendees at worship services and other large gatherings to wear masks.
To attend by Zoom, click on this link: uuberks.org/zoom-worship. (If this is the first time you're using zoom, you may be prompted to download a launcher app).
To connect by phone (audio only):
1) Dial the phone number: 1-646-558-8656
2) When prompted for the "Meeting ID", enter: 921 4271 5512#
3) When prompted for the "Participant ID", enter: #
Please plan to arrive or log on by 10:20-10:25 am to enjoy the gathering music, and, for those on zoom, to establish a connection before worship is scheduled begins. Zoom participant mics are muted throughout the service.
---
Special Plate Collection
September's special plate collection will benefit Helping Harvest Food Bank. For those attending in person. checks can be dropped in the collection box in the Gerber room. For those attending virtually. checks please mail checks to the church made out to FUUBC with "food bank" in the memo line.
This Weekend:
From SoulMatters: The Hardest Word: A Yom Kippur Story, words by Jacqueline Jules and pictures by Katherine Janus Kahn.  Is a story about how forgiveness and apology unleash and make room for new possibilities.  Connected to Rosh Hashanah and Yom Kippur.

Find it on Thrift Books to purchase  or Youtube Storytelling
SUNDAY
9:45 AM :Adult RE 
In Person: open to all 18 yrs and up, in back of chalice house

Summer RE our Principle and Sources series – this week we'll start our Fall time together. Kicking things off visiting with Rev Amy. [soulful home packet]
9:45 AM: Children's RE  
Elementary Ages:  Onsite/Online, email Erin Connolly by Saturday noon if you'll be attending online
On site: back in 2nd floor RE kidspace * teens may help, let us know you'll be coming

RE Hangout – creating this year's covenant & brainstorming our trunk or treat theme with Ms Corrinne & Ms Jayné
10:30- Worship Service- All Ages
What does it mean to apologize?  What does it mean to receive an apology?  We explore these two questions this morning
Monday – Thursday 
Weekly posts on our covenanted RE Facebook page
https://www.facebook.com/groups/UUBerks.RE.page/?ref=share
check out our Remind classroom.
If you need to signup link here: remind.com/join/refuucbc
RE Registration for 2022-2023
Registration is open now for our program year. We have some exciting things planned and look forward to what will emerge as we seek, nurture and serve together this year! To let us know how you plan to engage with our programs this year please visit. https://uuberks.org/Registration.
Registered families will receive occasional mailings including birthday cards from the church, invitations to events, seasonal updates on what we're programming together this year.
Our offerings  depend on the congregation and on participating families to happen. If you want to be part of shaping programming or can lend a hand to help make them happen, please email Ebee: director.religious.education@uuberks.org. 
Save the Dates for some Halloween fun!
October 21st we will be holding a Spooky movie night at church.  Details to come in next few weeks
October 29 Trunk Or Treat. UUBerks will have a decorated car at the Antietam Pool's trunk or treat.  Details on how to participate to come in the next few weeks
Contemplative Companions October 2022
Please note that our Contemplative Companions group will be gathering on Monday October 3rd at7:00pm via zoom. The focus in time together this month will be 'How do we live in peace today?' For further information, including the zoom link, contact Nadine at njw1258@hotmail.com or (484) 333-4015.
The food bank will be moving back indoors starting this October 15th (inside the church) at 8:30am and yes it will take place on the 3rd Saturday of the month. So come out and help out with a great cause. We will be having an optional training session this Sunday (October 2nd) at noon if you want to learn more and get a better idea of what we do at the food bank. Here are the dates for the rest of the year.
        Saturday October 15th
        Saturday November 19th
        Saturday December 17th
If you have any questions or would like to volunteer but cannot me here on 10/2, please contact Mark Burton at selliott42@comcast.net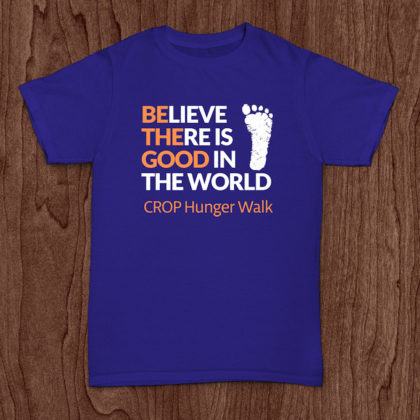 CROP Walk team well on its way toward goal!
A big thanks to the many of you who have already supported the First UU CROP Walk team—as of earlier this week, we've already raised $3435 toward an initial goal of $4000!—and all are invited to help celebrate by coming to a cookout on the CROP Walk day at 3 p.m. Sunday, Oct. 9.
The annual Reading-Berks CROP Walk, sponsored by Church World Service, supports anti-hunger efforts around the world and in our area. A quarter of the funds raised stay local with the Berks Schuylkill Helping Harvest Fresh Food Bank, which supplies the monthly food pantry sponsored by First UU.
Because of lingering COVID conditions, the First UU team will gather midafternoon at team captain Jim Beidler's house (1423 Old Bernville Road, Leesport, PA 19533) to walk around his acreage and/or on country roads, with a cookout for those participating afterwards. Whether you're able to walk or not, all are invited to bring a chair and an appetite for the cookout! Please email Jim at jamesmbeidler@gmail.com or call/text to 717-507-7237 if you're planning to come.
To join the team or donate, please go to this URL: https://events.crophungerwalk.org/2022 and click on either "Join or Start a Team" or "Make a Donation" as appropriate. "Spirit Walkers" who help raise funds for the cause but cannot or choose not to walk are welcome! Every First UU team member will get a T-shirt!
Principles & Sources – revision process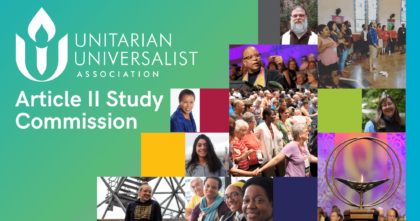 Did you know that our principles and sources have grown and evolved? They've seen many changes over the years since the Unitarian Universalist Merger in 1961? However, it's been a while. The principles were last revised in 1987!
It's time for such a review and revision process. The Unitarian Universalist Association has put together the Article II Study Commission and they're asking for every UU's help in this process. Find out more behind their timeline by visiting www.uua.org/uuagovernance/committees/article-ii-study-commission
Please attend one of the zoom sessions to engage with the draft language they have so far. They have six meeting times to choose from this month followed by a new round of revision feedback in late October / early November. Register to engage with this pivotal moment of UU faith www.uua.org/uuagovernance/committees/article-ii-study-commission
Sign up to engage with the draft revisions for our principles and sources! An exciting time in our UU faith.
VISIT WWW.WCRCENTER.ORG FOR TICKETS! 
PRESENTS EXCLUSIVE SCREENING EVENT 
EXECUTIVE PRODUCERS LYNN NOTTAGE & LUIS A. MIRANDA, JR. ON JULY 14, 1970, THE YOUNG LORDS MADE THEIR CRIES FOR DECENT HEALTHCARE KNOWN TO THE WORLD.
SATURDAY, OCTOBER 8 
2 PM 
FREE PUBL IC SCREENING & TALKBACK 
7 PM 
TICKETS $35 TALKBACK WITH MEET & GREET RECEPTION POST FILM PANEL DISCUSSION FEATURING: 
EMMA FRANCIS-SNYDER – DIRECTOR 
TONY GERBER – PRODUCER 
CLEO SILVERS – YOUNG LORD 
PATTY TORRES – MODERATOR FOR 2 PM 
ANTHONY OROZCO – MODERATOR FOR 7 PM 
SPECIAL THANKS TO OUR SPONSORS 
DR. MICHAEL BAXTER, LOUISE & JUDGE ARTHUR GRIM, DR. NEI L A. HOFFMAN
TICKETS & MORE INFORMATION 
WCR CENTER FOR THE ARTS 140 N F I FTH STREET READING, PA
Beware Of Fake Emails Claiming to be Rev. Amy!
Please be aware that once again someone is impersonating our Minister by sending fake emails asking you to purchase gift cards. This is not being sent by Rev. Amy. At no time will Rev. Amy or anyone else from the church ask you to purchase gift cards for them. If you have received an email like  like this please do not  open or respond to it.

Solar Team 


Have you noticed that your electric bill has gone up? The Pennsylvania Public Utility Commission (PUC) authorized the increase in June and those new rates are set to take effect this month.  Our church uses Met-Ed and they raised the cost by 18.4%.

Maybe this is a good time for us to offset our electric usage by adding a solar panel array on the church roof?

Solar power has been an ongoing interest of the Building Keepers for a few years. With our church's strong commitment to environmental and social responsibility, we at FUUBC want to do our part. The Building Keepers are looking for volunteers to help with a temporary ad hoc Solar Team Subcommittee to evaluate (1) adding solar panels on the church buildings and (2) upgrading our natural gas heating systems to electric heat pumps.  To do this, we will have a series of meetings (both in-person and/or virtual) to evaluate the different proposals from solar/HVAC companies and then prepare a final proposal to take to the M&O Team for final acceptance. Contact Frank Wilder at frank.wilder@uuberks.org if you are interested.
We are currently looking for anyone who is interested in volunteering to be a Greeter and when the time comes- to be an Usher.  This is a great way to get to know your fellow members or get to know them better    And of course- being of service can provide comfort to you and others!!
Currently we have a group of  approx 10 of us that rotate and fill in when we can but if we can get another 10 volunteers- then this will mean you would be a greeter every 6 -8 weeks and provides back up for our busy summer months.
We like to have two greeters at each service & when RE sessions are occurring on Sunday's- one greeter arrives at 9:40 to greet those arriving for RE at 9:45 & the 2nd greeter arrives at 10 am to be available for those attending the Sunday service.
Please take time to consider this and please contact me, Joanne Koehler at jkbluesky@icloud.com or my cell 610-914-8827 if you are interested or have any questions.
Update on Parking Options
Free parking is available on Sundays on the street and in the library parking lot.
The parking garage across the street (4th and Cherry streets) has changed to a pay by app system. The app is called ParkMobile. It can be downloaded in the apple store or on the google play app. At this time we are unable  to offer discounted parking vouchers.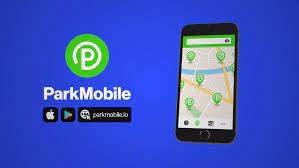 Are you having trouble connecting to Zoom services?
We have established a Zoom service tech line if you are having trouble logging into our Sunday service. If you do not get an immediate answer, leave a message and your call will be returned momentarily.Dial 484-925-1684.
by Rev. Amy
October's theme is Courage
Growing up unchurched, I knew what spirituality felt like.  But the first time I felt like mine fit into an existing, established way of thinking or believing was when I studied Existentialism.  In the philosophy and practice of existentialism we learn that we are always in a state of becoming, that, while there is free will, life is in our own hands, and it takes work.  Humans are responsible for, and agents of, the creation of what gives our lives purpose and meaning.
It all seems rather heady and big words get used, like ONTOLOGICAL, which means the study of existence–that if we can imagine something, it exists.  There are many writers and philosophers who are existentialists—Rollo May, Karl Jaspers, Kierkegaard, and Chicago theologian Paul Tillich, to name a few.
When I read Tillich's "The Courage To Be," things fell into place for me.  It is courage that drives us. We might possess intelligence or talent or even privilege, but courage is how we exist.  Without the courage to simply be, to exist, nothing else matters.
It takes courage to face each day.  Every day determines the purpose of our lives, not because God or government or school or anybody else tells us what to do.  We have the courage within us to find purpose in our thoughts and actions, and courage to make meaning of that which happens in our lives.  Courage is not just a great theme for the month but a spiritual practice for many.
Courage to be who we are is real and it promises an existence we can truly embrace as our own.  You might be an existentialist and not know it!
In peace
Rev. Amy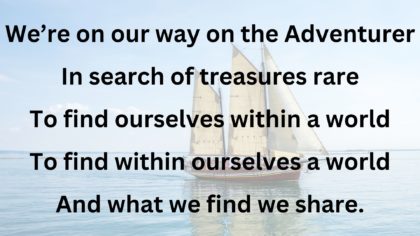 For hundreds of thousands of years singing and songs have been a tool to bolster our courage.
Another way we can "have heart" when faced with a path that feels daunting is to use curiosity and a spirit of adventure!
In September we sang a song written many years ago by children from Adelphi College's Children's Center for the Creative Arts.
Listen to our congregation sing "The Adventurer"
Read these words.
We're on our way on the Adventurer

In search of treasures rare

To find ourselves within a world

To find within ourselves a world

And what we find we share.

– from the Children's Center for the Creative Arts, Adelphi College, 1982

– thank you to Emily Bengels, director of music for First Unitarian Universalist Fellowship of Hunterdon County in Baptistown, NJ for sharing this song with me.
nadine j. smet-weiss
spiritual director
have you
looked
in the mirror
lately
come
face to face
with the truth
of you
marvelous
miracle
of being
daring
to become
your dream